Can Wall Street Evade the Bears? Nifty To Open Higher - Pre Market Analysis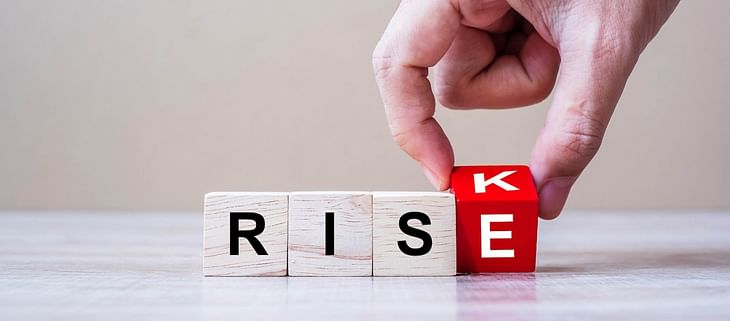 Here are some of the major updates that could move the markets today:
Stocks
ACC reported a consolidated net loss of Rs 87.32 crore for September quarter on account of a steep rise in fuel cost. The company had posted a profit of Rs 450.21 crore for the same quarter a year ago.
Zee Entertainment Enterprise will sell a 5.51 per cent stake in the media major in a block trade on Tuesday that will fetch the investor as much as $169.5 million, according to deal terms. The stake will be offloaded at a price range of Rs 250-Rs 263.7 per share.
PVR reported a narrowing of consolidated loss after tax at Rs 71.49 crore in the second quarter ended September with people returning to cinemas as the pandemic eases. The company had posted a consolidated loss after tax of Rs 153.27 crore in the year-ago period.
Tata Coffee recorded a 172 per cent growth in consolidated profit at Rs 147 crore for the quarter ended September 2022 on a year on year basis, driven by improved performance of plantation and instant coffee businesses and one-time exceptional income on disposal of a non-core property.
Bank of Maharashtra posted a two-fold jump in its net profit to Rs 535 crore in the September 2022 quarter aided by a decline in bad loans and a rise in net interest income. The lender had reported a standalone profit of Rs 264 crore in the year-ago period.
What to Expect?
NIFTY opened with a gap-down at 17,155 yesterday. The index took support at 17,100 and rallied. Even 17,300 was broken and NIFTY closed at 17,312, up by 126 points or 0.73%.
BANK NIFTY opened flat at 39,318 and rallied. The index is near 40K mark. BANK NIFTY closed at 39,920, up by 650 points or 1.56%.
IT moved up by 0.2%.
The US markets and the European markets moved higher.
The Asian markets are mostly trading in the green.
The U.S. Futures and the European futures are trading higher with DAX trading flat.
SGX NIFTY is trading at 17,455 indicating a gap-up opening.
NIFTY has supports at 17,350, 17,300 and 17,240. We can expect resistances at 17,430, 17,530 and 17,600.
BANK NIFTY has supports at 40,000, 39,740 and 39,540. Resistances are at 40,40,300, 40,500 and 41,000.
NIFTY has the highest call OI build-up at 17,500. The highest put OI build-up is at 17,000.
BANK NIFTY has the highest call OI build-up at 39,500 and the largest put OI build-up is at 39,000.
Foreign Institutional Investors net-sold shares worth Rs 400 crores. Domestic Institutional Investors net-bought shares worth 1,600 crores.
INDIA VIX is at 20.4.
The US markets protected the low of the previous red candle yesterday. The bulls will have to take a close above the high of the candle because if selling pressure succeeds in having a close below the low, 28,700 is a possibility. Once this major level is broken, it can be a free fall.
With global markets turning positive, we will see a gap-up. We have to see what 17,430 would do to NIFTY. This was the breakout level we have been watching for the last two weeks. Even if the gap-up does not sustain, bulls do not want a big negative close today, say below 17,350 or 17,300.
FINNIFTY will be in focus as it is Tuesday. There was a gap to be filled and that will be filled at 17,950. We may see a gap-up above the level. There is a chance for an opening above 18K as well.
NIFTY made a high on 13th September and the reversal started. 17,530 was the first point of bounce and hence, this level will be important.
Remember the last-hour sell-off last Tuesday. FINNIFTY expiries can be volatile towards the end even otherwise. So, take extra care when you close your intraday positions.
Keep an eye on US industrial data coming out in the evening.
I will be watching 17,530 on the upside and 17,350 on the downside.
Follow us on the marketfeed app's Signal section to get real-time updates from the market. All the best for the day!
Post your comment
No comments to display