Can Tata Group be the King of Indian Retail?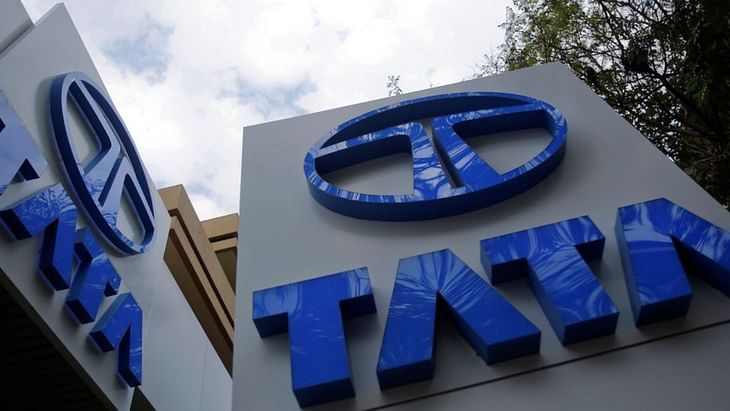 The retail sector in our country is filled with a lot of companies that compete with each other to reach the top. And at a time when global players like Amazon and Walmart are competing for customers in India, it is no surprise that India's biggest business houses would want to get into the scene too.
During the Covid-19 lockdown, companies such as Reliance Retail, Amazon, and Walmart were preparing for the retail war ahead. The retail segment in India is anyway growing with the increasing population of the country. But what these huge companies want is a piece of the organized retail market in India, which is exploding as more and more young citizens are getting high paying jobs. More specifically, it is a race of giants to become the king of India's booming e-commerce space.
Interestingly, there are reports flying around, about Tata Group's plans to expand their online retail presence. Let us understand how Tata is preparing to up its game in this space, and find out if it is too little too late.
Race to the Top
Based on a report from the Indian Business Equity Foundation (IBEF), the retail industry in India is expected to reach Rs 76.87 lakh crore (USD 1.1 trillion) by 2020. We have seen that the Covid-19 pandemic had a devastating impact on the organized retail sector. However, the situation is projected to get better, as lockdown restrictions have now been lifted. Amazon.in, Reliance Industries, and Walmart have all shown how this particular sector is going to become a battleground in the months to come.
Over the last few months, we keep hearing about the expansion of Mukesh Ambani's Reliance Industries Limited (RIL) in the retail sector. Reliance Retail Ventures Limited (RRVL) has raised Rs 37,440 crore this year from private equity firms. Currently, it is the largest retail company in India. All these highly competitive factors could make it difficult for a company like Tata to expand and develop in this particular market. However, over the past few months, we have heard reports stating that Tata Group is not going to back down without a fight. They have come up with solutions to bring about more competition in the organized retail space. Let us look at a few of these:
The Super App
In August, Tata Group stated that it had plans to launch a 'Super App' to take on Reliance and Amazon. The app would be a one-stop destination for all of Tata's products. We hope you can imagine the magnitude of this product. Tata Group sells salt to jewellery and everything in between, including cars and even trucks. Imagine using the Super App could be used by you to order a Fastrack watch, or maybe even to book a Tata Harrier SUV.
It is expected that the Super App will also merge services from food and grocery ordering to fashion, electronics, insurance, healthcare, and bill payments. Currently, the services can be found in Tata CLiQ and Croma for electronics, StarQuick for groceries, and streaming services in Tata Sky. The app is also set to have its own payment system, and the loss-making Tata Teleservices is said to be the one that could provide technical support and enterprise solutions.
The concept of a Super App can be seen from applications such as PayTM and PhonePe. When these apps started in India, they were just payment platforms. However, this model has seen massive growth in terms of the services that they provide, and the customers seem to be giving positive feedback for this new model.
Another report came up in September, stating that retail giant Walmart Inc, (who owns Flipkart and PhonePe) was in talks with Tata Group for a potential investment in the super app for up to $25 billion (~Rs 1.8 lakh crore). The app is likely to be launched between December and January, as a joint venture between the two companies.
Tata to acquire BigBasket?
On 15th October, reports were sent out by major publications stating that Tata Group was in talks to acquire BigBasket. The Bengaluru-based company is one of the best online grocery stores in India. The company delivers groceries in about 26 major cities and towns. As the Covid-19 pandemic hit our country and people were stuck at home, the demand for these online services has seen an all-time high. The company is backed by China's Alibaba Group, and has reported a valuation of nearly $1.2 billion (~Rs 8,809 crore) as of March. Last month, BigBasket said that the number of new users on its platform had increased by 84%, as compared with the pre-Covid levels. On 25th May, BigBasket had appointed financial services companies Goldman Sachs and Morgan Stanley to help raise funds, and are now looking to increase their valuation to $2 billion (~Rs 14,682 crore). A business valuation is a process of determining the total economic value of a whole business or a company, and raising the valuation would help them sell stake, and raise more funds.
Another report which has come up in the past few weeks is that Tata Group has also made plans to acquire IndiaMart InterMesh Ltd, a business-to-business (B2B) marketplace. It is an e-commerce company that sells to normal consumers and to other small businesses. Basically, the company helps Indian manufacturers to connect with buyers. IndiaMart's shares have surged almost 142% this year, giving it a market value of about Rs 14,682 crore. According to their website, IndiaMart says it controls almost 60% of the Indian online B2B market, providing a platform for small and medium enterprises. The point to be noted is that Flipkart and Amazon have been expanding their B2B presence as well. You can read about it here. Through this acquisition, the Tata Group would be able to obtain a major hold of the online e-commerce retail market in India.
Tata Consumer Products
The new CEO of Tata Consumer Products Limited (TATACONSUM), Sunil D'Souza, has announced plans to transform the company as the new face of Tata Group's fast-moving consumer goods (FMCG) company. TATACONSUM had been formed recently through the merger of Tata Global Beverages and Tata Chemicals.
TATACONSUM is also planning to contribute to Tata Group's ultimate goal to strengthen its retail presence. Currently, the firm's products include Tata Tea, Tetley, and Tata Salt, and also has a joint venture with Starbucks Corporation in India. In September, they made a non-binding bid for the vending machine business of Coffee Day Enterprises Ltd. Coffee Day is one of the largest coffee chains in India, and has over 60,000 vending machines across malls, public spaces, and schools in India. This could help TATACONSUM obtain more access to the premium coffee platform in India, along with the help of Starbucks.
The company has also declared plans to bring about changes to its entire sales and distribution system. In order to double its reach to customers, they are creating a more direct, active, and digitized system. During the beginning of the financial year, Tata Consumer Products also bought out partner PepsiCo's stake in NourishCo Beverages Limited, whose products include Himalayan mineral water. This has been seen as an aggressive move by the company. We can see that this trend of acquisitions would largely have a positive impact on the growth of the company.
We see that the shares of Tata Consumer have so far increased 52% this year, thus giving them a market value of about Rs 44,046 crore.
Will these plans be enough?
Through a series of acquisitions, expansion of Tata Consumer Products, and through investments in its new Super App, the Tata Group will be able to compete against India's retail giants. But, a question arises here- Is the Tata Group too late to improve on its retail presence? Except for a few companies like Tata Consultancy Services, most of the other subsidiary companies of Tata Group are making huge losses. If the integration of all these new expansion plans is precisely calculated and achieved, the retail business of the Tata Group of Companies will be able to bring in better returns. In order to make a mark on the organized retail sector in India, companies would have to go all out and play the best strategies.
All eyes are focused on how the Tata Group is planning to execute these huge plans. Will the Super App be as great as it sounds? Let us wait and watch for the results.
Post your comment
No comments to display