Can Nifty Fight Global Negativity? Pre Market Analysis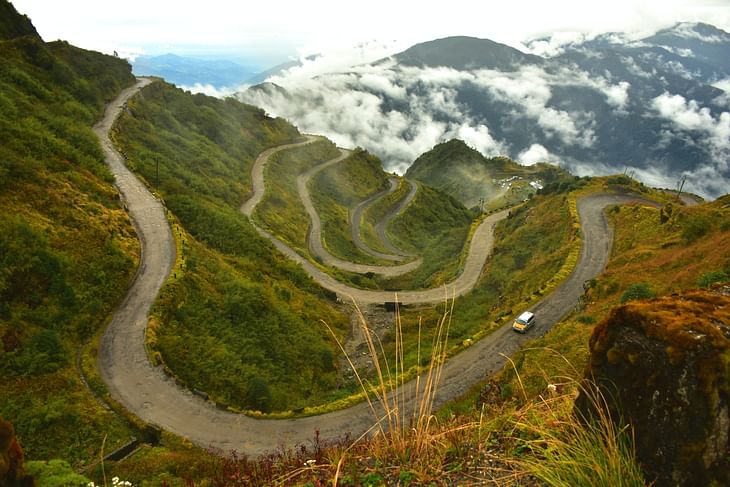 Here are some of the major updates that could move the markets today:
Stocks
KFin Technologies will debut on the bourses on Thursday. According to the grey market trends, the stock is slated to see a tepid listing as it was trading at a discount of Rs 5 to the issue price in the unofficial market. The share will likely open around the lower band of Rs 347 or at a further discount. The IPO was priced in the range of Rs 347-366 apiece.
State Bank of India said on Wednesday it will consider approval for raising funds through the issue of infrastructure bonds worth up to 100 billion rupees ($1.21 billion) during fiscal year 2023.
Bank of India has further invested Rs 1.13 crore in PSB Alliance Private Limited. This takes its total stake in PSB Alliance to 8.33% from 7.14%. PSB Alliance is a company set up by all the public sector banks to offer both financial and non-financial banking services at customers' doorstep.
Tata Power subsidiary Tata Power Renewable Energy has bagged a contract from Tata Power Delhi Distribution Limited for setting up a 255 MW hybrid wind and solar power project in Karnataka.
Tata Steel will acquire stake in Tata Steel Advanced Materials by subscribing to shares on a preferential basis for Rs 14.8 crore.
What to Expect?
NIFTY had a flat day after opening with a gap-down at 18,094. There was a fake out crossing the level 18,150. Nifty closed at 18,123.
BANK NIFTY opened with a gap-down at 42,754 and made an attempt to cross 43,000. There was rejection and the index closed at 42,828, down by 32 points or 0.07%.
IT moved down by 0.2%.
The US markets and the European markets closed lower except for FTSE that reopened after the long holidays.
The Asian markets are trading lower.
The U.S. Futures and European futures are trading flat.
SGX NIFTY is trading at 18,165.
NIFTY has supports at 18,090, 18,025 and 17,970. We can expect resistances at 18,175, 18,225 and 18,320.
BANK NIFTY has supports at 42,750, 42,550, 42,400 and 42,080. Resistances are at 42,920, 43,000 and 43,370.
NIFTY has the highest call OI build-up at 18,200. The highest put OI build-up is at 18,000.
BANK NIFTY has the highest call OI build-up at 44,000. The highest put OI build-up is at 42,000.
Foreign Institutional Investors net-sold shares worth Rs 900 crores. Domestic Institutional Investors net-bought shares worth 400 crores.
INDIA VIX is at 15.4.
Option sellers had a calm day after the volatile moves of the previous days. There was bo 3 PM as well. However, there was a fakeout at 43 K in BNF and 18,150 in Nifty. Look at the volume during the breakout in Nifty. I am sure that many directional traders might have got trapped in that move.
Looking at the day-candle, there is a small upper wick. That is fine if there is a candle close above the level. The global negativity may lead to a gap-down opening in NIFTY.
The global and local cues are not aligned. We are attempting at a recovery from the heavy fall we had whereas NASDAQ hit the lowest level since the high was formed in November 2021. Or in other words, the index is at the lowest point since July 2020.
This will make it hard for NIFTY IT to recover. BNF has a high probability to rally if 43K is broken as there is a huge short build-up at the level. Short covering can lead to a rally if it happens in the second half.
US Jobs data will be released today. This is after our market hours. We do not have any major cue to affect expiry today and this will make watching price action very important.
I will watch 18,025 on the downside and 18,175 on the upside in NIFTY.
Follow us on the marketfeed app's Signal section to get real-time updates from the market. All the best for the day!
Post your comment
No comments to display