Can Markets Break the Volatile Consolidation? - Pre-Market Analysis Report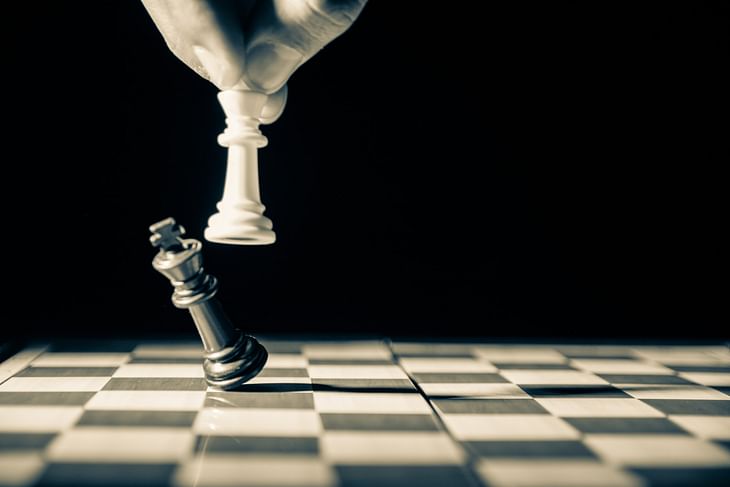 Here are some of the major updates that could move the markets today:
Stocks
Britannia reported a consolidated profit of Rs 455.45 crore for the quarter, growing 35.65% YoY with an increase in revenue and margins.
Bank of Baroda reported an 87.7% YoY growth in profit at Rs 4,070.1 crore, even with higher provisions for bad loans. Deposits and loans saw high growth.
ICICI Bank has received approval from RBI to increase shareholding in ICICI Lombard Insurance up to an additional 4%.
Delhivery's net loss fell to Rs 89.5 crore for the quarter, compared to a loss of Rs 399.3 crore last year.
BHEL has reported a higher net loss of Rs 343.9 crore for Q1, compared to a loss of Rs 188 crore in the same period last year. Revenue grew 7%.
Balkrishna Industries, the tyre maker, has reported a consolidated profit of Rs 331.9 crore, up 8% YoY. Margins increased even as revenue fell.
Major results today: PB Fintech, Barbeque-Nation Hospitality, Sun Pharma Advanced Research (SPARC), Tata Chem, Torrent Pharma, Ramco Cements and Olectra.
What Happened on Friday?
NIFTY started the week at 19,666, ready for a bounce back. But Tuesday, Wednesday and Thursday were good red candles. Support was taken around 19,300 on Thursday, and NIFTY closed the week at 19,517, down by 149 points or 0.75%.
BANK NIFTY started the week at 45,546 and followed a similar pattern to NIFTY. There was a move of 1,500 points from the week's high to the low, as the index took support at 44,280. BANK NIFTY closed the week at 44,879, down by 667 points or 1.46%. 
What to Expect Today?
On Friday, the US markets closed in the red. The European markets however closed in the green.
The Asian markets are trading flat to green.
The U.S. Futures are trading in the green.
GIFT NIFTY is trading slightly in the green at 19,620.
All the factors combined indicate a flat to gap-up opening in the market.
NIFTY has supports at 19,438, 19,400 and 19,300. We can expect resistances at 19,566, 19,617, and 19,658.
BANK NIFTY has supports at 44,600, 44,277 and 44,000. Resistances are at 45,229, 45,472, and 45,635.
NIFTY has the highest call OI build-up at 19,600 The highest put OI build-up is at 19,400 and.
BANK NIFTY has the highest call OI build-up at 45,000. The highest put OI build-up is at 44,500.
Last week, Foreign Institutional Investors net-sold shares worth Rs -566 crores. Domestic Institutional Investors net-bough worth Rs 366 crores.
INDIA VIX is back to 10.56 levels.
U.S. jobs data on Friday did not cause any major surprises for the market.
However, Asian markets are trading cautiously ahead of China's trade balance for Tuesday and inflation data on Wednesday.
International crude oil prices have increased 20% in the last 2 months and might cause troubles in the Indian markets if it moves higher.
NIFTY is now trading inside the consolidation zone of early July. The technicals and options data indicate that an upward rally might be limited for the week.
Bank NIFTY has reached back to early June consolidation levels.
A close below 19,330 levels will indicate bearishness for NIFTY, but looks like the market will hold up above that easily.
Breaking 19,650 levels will indicate strength in the market.
Friday's craziness with Bank Nifty might be seen throughout the week. Look out for movements in IndusInd Bank and ICICI Bank.
Follow along with Smart Money(NIFTY) and Piggy Bank(BANK NIFTY) trades. Follow along on the marketfeed app, or on our website for trades!
Make sure that you tune in to The Stock Market Show at 7 PM on our YouTube channel. All the best for the day!
Post your comment
No comments to display