CALM Before Another Storm? NIFTY Ends in Green! - Post Market Analysis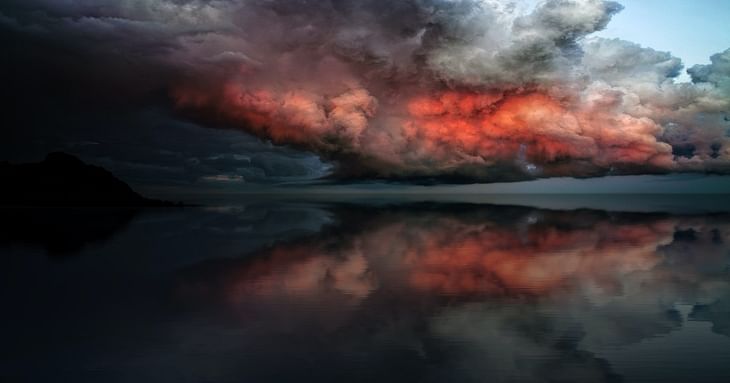 NIFTY opened the day nearly flat at 17,548. Even though there was an initial fall, it quickly moved back up 150 points in just 10 minutes. Through the rest of the day, consolidation was seen in an 80-point zone. NIFTY closed the day at 17,622, up by 91 points or 0.52%.
BANK NIFTY started the day at 40,696 with a small gap-down. The index hit a day-high near 41,200 within just 1 hour of opening. It failed to show a proper breakout above Friday's high and slowly moved down. With some last-hour volatility, Bank Nifty ended the day at 40,904, up by 127 points or 0.31%.
NIFTY PSU Bank(+2.03%), NIFTY Media(+1.26%) and NIFTY FMCG(+1.07%) closed well in the green.
Major Asian Markets mixed during the day. The French and German indices are trading in the red, and the U.K market is closed today.
Today's Moves
M&M(+3.08%) outperformed and closed as the top-gainer in NIFTY 50 today. It moved up after a strategic stake sale of 30% of its renewable arm brought in Rs 1,300 crores.
Meanwhile, Tata Motors(-1.63%) continued its weakness and hit a 2-month low. Tata Steel(-2.37%) closed as the top-loser in NIFTY 50.
Bajaj Finance(+3.05%) and Bajaj Finserv(+1.79%) showed strength and closed among the top-gainers today after brokerage firm Jefferies increased their target price on the BajFinance.
SBI(+1.9%) regained some strength and gave confidence to PSU Bank stocks. Bank of Baroda(+2.81%) and PNB(+1.89%) also showed strength in the public sector while Axis Bank(+1.22%) shone among private-sector banks.
CanFin Homes(-7.1%) shares fell sharply after 1:30 PM as the MD & CEO Girish Kousgi resigned.
Delta Corp fell nearly 5% after denying getting a casino licence in Daman & Diu.
Adani Ports(+2.28%) once again featured in the top-gainers section and is moving towards the Rs 1,000 mark.
India Cements(+8.91%) moved up towards the Upper Circuit, with heavy buying.
Markets Ahead
A calm start to the week for the markets is what we saw today.
NIFTY is trading just above 17,600 with no proper indication of bullishness or bearishness. It is still below the longer-term trendline it broke on Friday.
Bank Nifty also showed a similar pattern and closed below 41,000 for the second day in a row. All these days, Bank Nifty was taking up NIFTY but today we saw that NIFTY is more powerful.
The U.S. Federal Reserve's Interest Rate decision is coming up on Wednesday. Like what happened during last week's inflation data, there is expected to be high volatility in the markets around that time.
And there will be a calm before the storm. Try not to take overnight positions during this period of uncertainty, if you are not highly confident about your analysis!
Share your thoughts in the comment section of the marketfeed app.
Post your comment
No comments to display