Cabinet Clears Advent's Acquisition of Suven Pharma - Top Indian Market Updates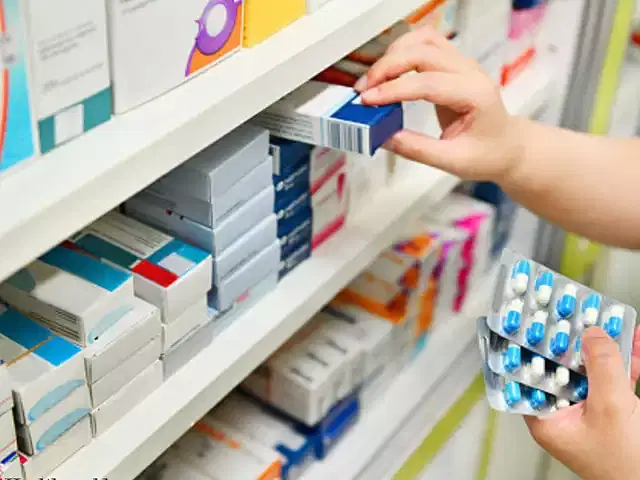 Here are some of the major updates that could move the markets tomorrow:
Cabinet clears Advent's acquisition of Suven Pharma
The Cabinet Committee on Economic Affairs has approved the foreign direct investment (FDI) proposal of up to ₹9,589 crore in Suven Pharmaceuticals Ltd by private equity firm Advent International through its Cyprus-based Berhyanda Ltd. In December 2022, Advent entered into a definitive agreement to acquire a 50.1% stake in Suven Pharma. It will also launch an open offer for an additional 26% of the pharma company.
Read more here.
NCLAT terminates insolvency proceedings against Coffee Day Global Ltd
The National Company Law Appellate Tribunal (NCLAT) has set aside an insolvency order against Coffee Day Global Ltd (CDGL). The move comes after CDGL settled with its financial creditor, IndusInd Bank. The Counsel representing the companies informed NCLAT's Chennai bench about the settlement and sought permission to withdraw insolvency litigations. CDGL owns and operates the coffee chain Cafe Coffee Day.
Read more here.
Adani Group to refinance debt taken for Ambuja Cements acquisition
Adani Group is in talks with banks to refinance debt taken on to fund its purchase of Ambuja Cements Ltd. This could be one of Asia's largest syndicated loan deals of the year. Banks are likely to refinance a total of $3.5 billion. The group would repay at least $300 million on the original Ambuja facility.
Read more here.
Reliance Retail in talks with Gulf, Singapore funds on $1.5 bn injection
Reliance Retail is in talks with existing investors, including the sovereign wealth funds of Singapore, Abu Dhabi and Saudi Arabia, for combined new investments of around $1.5 billion (~₹12,440 crore). The talks with investors are part of an internal target to raise $3.5 billion, which the company wants to close by the end of September.
Read more here.
JioCinema to stream India-Australia ODI series for free
Reliance's JioCinema will livestream India's 3-match ODI home series against Australia at no cost. This move marks the initiation of international series coverage in JioCinema's rights cycle. The OTT platform will broadcast the matches in 11 different languages. It has enlisted cricketers Suresh Raina, Kedar Jadhav, Aakash Chopra, and others to form an expert panel.
Read more here.
DMRC, BEL to jointly develop indigenous train control system
Delhi Metro Rail Corporation (DMRC) and Bharat Electronics Ltd (BEL) have signed a Memorandum of Understanding (MoU) to develop an indigenous communication-based train control (i-CBTC) system. The team has commenced work at DMRC's i-CBTC lab. It will soon develop and deploy a prototype i-CBTC product on a "designated test track" within the DMRC network.
Read more here.
IndiGo to use tech to study fatigue among their pilots
Pilots of IndiGo Airlines will soon wear a wrist gadget and use a ground device to detect fatigue and check their alertness level before and after their flights. The airline will start this experiment in collaboration with French aerospace conglomerate Thales Group. This is to collect data and use it to make flight patterns and rosters that reduce the tiredness of their pilots.
Read more here.
Reliance Jio seeks DoT approval to widen E-band spectrum use
Reliance Jio has sought approval from the Department of Telecommunications (DoT) to widen the use of the E-band spectrum. Last year, DoT gave E-band spectrum to telecom companies administratively for backhaul use only to smoothen the 5G rollout. Jio now wants the DoT to send a fresh reference to the Telecom Regulatory Authority of India (TRAI), which underlines that the E-band spectrum can also be used for access services.
Read more here.
Bombay Dyeing to sell off 22-acre land for ₹5,200 crore
Bombay Dyeing and Manufacturing Company Ltd (BDMC) has approved the proposal to monetise a prime land parcel in Worli, Mumbai. BDMC's board of directors gave the green light to a proposal that involves selling approx. 22 acres of land, along with the associated floor space index. Goisu Realty Private Ltd, a subsidiary of Sumitomo Realty & Development Company Ltd, will acquire this land.
Read more here.
KEC International secures order worth ₹1,145Cr in Saudi Arabia
KEC International's Transmission & Distribution (T&D) business has secured an order worth ₹1,145 crore in the Kingdom of Saudi Arabia (KSA). The company will design, supply and install a 380 kV Overhead Transmission Line in KSA. With this order, the company's year-to-date (YTD) order intake has surpassed ₹7,500 crores, registering a growth of 30% YoY.
Read more here.
SEBI finds significant red flags in transactions between ZEEL and Essel entities
The Securities and Exchange Board of India (SEBI) argued before the Securities Appellate Tribunal (SAT) that it sees significant red flags in the transactions between Zee Entertainment Enterprises Ltd (ZEEL) and Essel entities. According to SEBI counsel, the scheme was to circulate ZEEL's own money back into the company through entities to pay back the debt of Essel entities. SEBI added that the transactions between ZEEL and Essel entities can't be genuine or a coincidence.
Read more here.
Post your comment
No comments to display