Cabinet Approves Rs 19,744Cr for National Green Hydrogen Mission - Top Indian Market Updates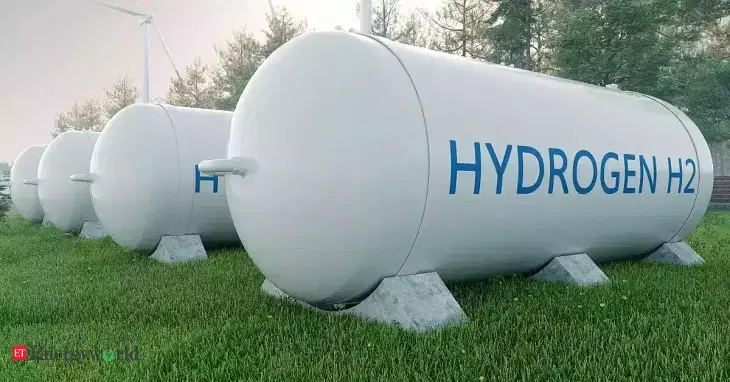 Here are some of the major updates that could move the markets tomorrow:
Cabinet approves ₹19,744 crore for National Green Hydrogen Mission
The Union Cabinet has approved provisions of the National Green Hydrogen Mission. It has sanctioned ₹19,744 crore for implementation of the project. The mission aims to provide direct incentives for manufacturing green hydrogen and generating hydrogen from green power sources. Incentives will also be given for manufacturing electrolysers in India for five years.
Read more here.
Adani plans to focus on digital expansion in 2023: Report
According to a Times of India report, Adani Group's chairman Gautam Adani has been planning to roll out enterprise 5G services and consumer apps this year. He will be focusing on building AI-ML (artificial intelligence & machine learning) & industrial cloud capabilities and expanding data centres. Rolling out its 5G services and business-to-consumer (B2C) apps to digitally onboard millions of customers will be the company's priority in 2023.
Read more here.
Switch Mobility, JBM Auto, PMI Electro Mobility win e-bus contracts from Centre
Ashok Leyland's Switch Mobility, JBM Auto, and PMI Electro Mobility have emerged as the lowest bidders for a $362.24 million (~₹3,000 crore) tender floated by state-run Convergence Energy Services Ltd (CESL). Switch Mobility will supply 2,600 electric buses in three states, JBM Auto 1,781 e-buses in three states, and PMI Electro quoted the lowest for the supply of 2,080 electric buses in two states.
Read more here.
Housing demand across India rises 19% in Q3
The Magicbricks' PropIndex report for the quarter ended Dec (Q3 FY22) said the aggregate residential demand (indicated by searches) increased 19% YoY led by major cities such as Mumbai with a 52.1% rise, Noida 35.8%, Gurgaon 34.5%, Delhi 14.8% and Bengaluru with 33% growth. The average property rates increased 13.9% YoY, and the cumulative supply (indicated by listings) grew 2.7% YoY.
Read more here.
Vedanta's aluminium production falls 2% in Q3
Vedanta Ltd's total aluminum production declined by 2% YoY to 5.66 lakh tonne in the three months ended December 2022. Alumina production at Lanjigarh refinery in Odisha FELL 6% YoY and 2% from the previous quarter to 4.43 lakh tonne due to maintenance activities in calciners. Total production of finished steel was at 3.06 lakh tonne in Q3, down by 13% YoY.
Read more here.
RailTel to monetise Wi-Fi footfalls in rail stations, eyes ₹250 crore revenue in 5 years
RailTel Corporation of India Ltd has initiated a Wi-Fi monetisation project covering more than 6,100 railway stations across India where a public Wi-Fi network has already been made available by the company. The company has signed a five-year agreement with three partners— 3i Infotech Ltd, Forensics Intelligence Surveillance & Security Technologies Private Ltd, and Yellow Inc for the project.
Read more here.
RBI lifts restrictions imposed on Mahindra Finance
Reserve Bank of India has lifted restrictions on Mahindra & Mahindra Financial Services Limited on loan recovery via third-party services. On September 22, 2022, RBI directed the company to immediately cease carrying out any recovery or repossession activity through outsourcing arrangements, till further orders. The company was allowed to carry out recovery or repossession activities through its own employees.
Read more here.
NTPC's power generation jumps 11% to 254 BU in April-December 2022
NTPC Ltd has reported an 11.6% year-on-year (YoY) growth in power generation during the April-December period in FY23. The state-owned company generated 295.4 billion (BU) of power during the period. The coal-based thermal power plants of the company utilised 73.7 percent of their capacity, a jump from 68.5 percent utilisation in the year-ago period. NTPC also commissioned India's first green hydrogen blending project on Tuesday.
Read more here.
Post your comment
No comments to display