Buying From Support Zones! - Post-Market Analysis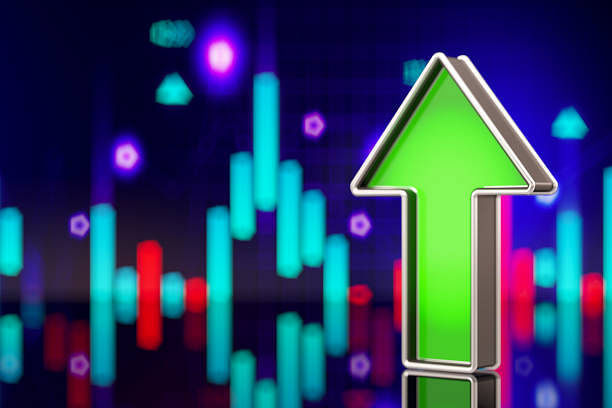 NIFTY started the day flat at 18,752. Following yesterday's downward trend, the index breached yesterday's low and fell sharply to the 18,670 level. It then made a double bottom near the same levels, after which there was no looking back! Nifty shot up nearly 180 points from the day's low with a lot of strength. Nifty closed at 18,816, up by 61 points or 0.33%.
BANK NIFTY (BNF) started the day at 43,597 with a gap-down of 36 points. Similar to Nifty, BNF fell initially and came down till the long-term consolidation low of 43,390 levels. From there, it shot up over 450 points from the day's low to close at 43,766, up by 132 points or 0.3%.
All indices except Nifty Media (-1.2%) and Nifty Pharma (-0.19%) closed in green today. Nifty IT (+0.78%) moved up the most.
Major Asian markets closed flat-to-red. European markets are currently trading in the red.
Today's Moves
Tata Motors (+3.04%) was NIFTY50's top gainer. The stock hit a 7-year high of Rs 583.95 on an improved business outlook.
HDFC AMC (+11.2%) surged after UK-based global investment company Abrdn sold a 10.2% stake worth £337 million in the company.
Shilpa Medicare (+10.35%) jumped on the back of strong volumes.
Bajaj Finance (-1.86%) was NIFTY50's top loser. Bajaj Finserv (-1.36%) also fell today.
Timken India (-6.8%) crashed up to 11% after promoters offload their stake in the company.
Zee Entertainment (-6.45%) hit its 52-week low today. Yesterday, the Securities Appellate Tribunal (SAT) adjourned ZEEL's plea against a SEBI order till June 26, causing further delay in the company's merger with Sony Pictures Networks India.
Markets Ahead
Even though there are a lot of selling pressure near the all-time high (ATH) levels in Nifty, there is also buying kicking in from the support zones. It's the same case with Bank Nifty as well. BNF took support exactly from the bottom of the long-term consolidation zone of 44,200 and 43,400 levels.
As we mentioned in yesterday's post-market report, Nifty came down to 18,675 levels and bounced back. In Bank Nifty, the important support zone of 43,450 zones was breached, trapping all the sellers. However, it immediately went back into the same consolidation zone.
Nifty is now in a long-term trendline. The important resistance to look out for are 18,880 and 18,900 zone, and the support levels are 18,750 and 18,720.
In Bank Nifty, today's low will be acting as immediate support and the 43,900-44,000 zone can act as strong resistance.
Both indices can move with a lot of strength once these levels are crossed. Near resistance and support levels, fake breakdowns and breakouts are common nowadays, so always wait for a retracement while entering trades.
We deeply apologise for the delay in publishing today's post-market report!
How did today's FINNIFTY expiry go? Let us know in the comments section of the marketfeed app.
Post your comment
No comments to display