Bulls Take Over Bank Nifty? Nifty Closes Flat Amidst Choppiness - Post-Market Analysis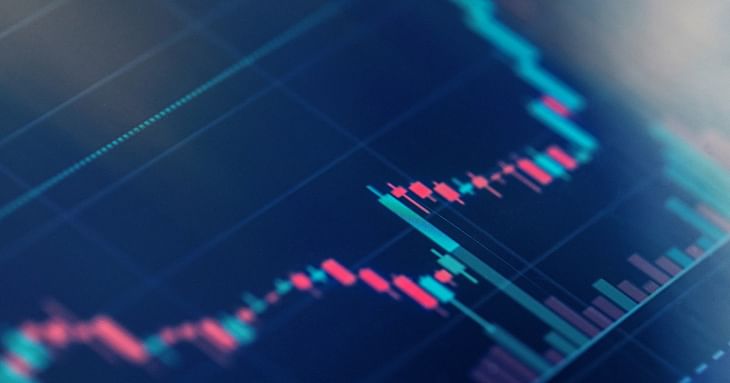 NIFTY started the day flat at 19,404. After an initial 60-point fall in the first 5 minutes, the index attempted to recover but didn't succeed, and fell sharply below the day's low. Then, Nifty moved down to 19,330 levels, took support there, and moved up back up— breaching the opening levels and the day's high. Nifty closed at 19,406, down by 5 points or 0.03%.
BANK NIFTY (BNF) started the day flat at 43,598. Right after the market opened, the index quickly fell more than 200 points to 43,380 levels. It then made a temporary recovery before again falling to 43,280. Then, the index shot up nearly 520 points to reach the resistance zone of 43,800! BNF closed at 43,737, up by 118 points or 0.27%.


All indices except Nifty Realty (-1.34%), Nifty Media (-0.64%), and Nifty Auto (-0.18%), closed flat-to-green.

Major Asian markets closed in the red. European markets are currently trading up to 1% in the red.
Today's Moves
Sun Pharma (+1.82%) was NIFTY50's top gainer. Some brokerages have upgraded the stock after the company posted strong Q2 results.
Trent (+8.54%) surged today after reporting an 189% YoY jump in net profit to ₹228 crore in Q2.
Shares of Jyothy Labs (+8.69%) rallied after the FMCG company's net profit rose 59.1% YoY to ₹103.98 crore in Q2, while revenue was up 11.09% YoY.
Hero MotoCorp (-1.16%) was NIFTY50's top loser.
Sobha (-3.68%) fell sharply after the realty firm's net profit fell 22% YoY to ₹15 crore in Q2 FY24; missing analysts' estimates.
SEBI has revoked the securities market ban against entities in Lux Industries Ltd's (-2.4%) insider trading case.
Markets Ahead
Remember when we were talking about the rise in India VIX and the chance of a retracement/pullback? Well, we saw a similar structure in the market today. With the earlier resistance levels now acting as supports, the major indices have moved up with strength, especially Bank Nifty.
Nifty: It's crucial to keep an eye on the significant resistance at 19,400. If the index manages to break out from that level, it could potentially climb towards the round level of 19,500. On the other hand, there's strong support for the index at 19,380 levels. If it falls below this point, we might see a decline towards 19,320 and 19,250 levels.
Bank Nifty: The resistance to look for in Bank Nifty is clearly the 43,800-900 zone. If the index manages to surpass these levels, it might make its way up to the round figures of 44,000 and 44,100. Meanwhile, the support to look out for is near 43,600 (the previous swing level). If the index falls below this point, it could potentially slide down to 43,400 and 43,200 levels.
Bank Nifty is testing important breakdown levels (as shown in the chart below). So, a breakout will confirm the change in the trend.
The Indian stock market faced resistance at higher levels and broke its 3-day winning streak today. Negative global news came in as Chinese exports fell more than expected, indicating that global trade is slowing down.
How was FIN NIFTY expiry today? Are you in net profit/loss? Let us know in the comments section below!

Please join The Stock Market Show at 7 PM on our YouTube channel.
Post your comment
No comments to display