BSE's Total Investor Count Touches 12 Crore - Top Indian Market Updates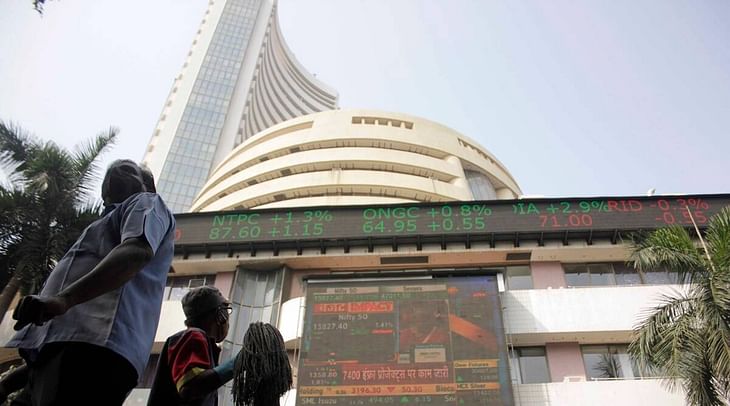 Here are some of the major updates that could move the markets tomorrow:
BSE adds 1 crore investors in 148 days
Stock exchange BSE Limited has added 1 crore registered investor accounts to its platform in just 148 days, taking the total count to 12 crore. Maharashtra leads in terms of investors with a share of 20% of the total 12 crore investors. This is followed by Gujarat at 10%, Uttar Pradesh at 9%, and Rajasthan & Tamil Nadu at 6% each. Founded in 1875, BSE is the world's fastest stock exchange with a speed of 6 microseconds.
Read more here.
Tata Motors to hike commercial vehicle prices by 2%
Tata Motors Ltd will increase the prices of its commercial vehicles by up to 2% from January 2023 to partly offset a steep rise in input costs. The automaker also added that the price increase will vary across models and variants, but will be applicable across all commercial vehicles. Shares of Tata Motors (up 1.2% at ₹419.3) were largely steady after the announcement.
In other news, Tata Motors' board has approved the partial divestment of its equity shares in its subsidiary Tata Technologies via an initial public offer (IPO).
Read more here.
Automobile sales continue to grow even after festive season: SIAM
Sales of automobiles continued to grow on a strong note even after the festive season, with customer demand remaining healthy amid an improvement in supplies. According to data released by the Society of Indian Automobile Manufacturers (SIAM), around 2,76,231 passenger vehicles were sold in November— an increase of 28% over 2,15,626 units sold in the same period last year.
Read more here.
Vedanta signs pacts with 30 Japanese firms to develop Indian semiconductor manufacturing ecosystem
Vedanta Group has signed pacts with 30 Japanese technology companies to develop an Indian semiconductor and glass display manufacturing ecosystem. The pacts were signed at the Vedanta-Avanstrate Business Partners Summit 2022 held last week in Tokyo, Japan. The company is committed to making India a hub for electronics manufacturing.
Read more here.
NTPC's 240 MW Devikot solar project begins commercial operation
NTPC Ltd's 240 megawatts (MW) Devikot solar project at Jaisalmer in Rajasthan has begun commercial operations. With this, the standalone installed and commercial capacity of the NTPC has become 58,041.27 MW. The total installed and commercial capacity of NTPC has become 70,656.27 MW.
Read more here.
Bad loans worth ₹10 lakh crore written off by banks in last five financial years: Finance Minister
Finance Minister Nirmala Sitharaman said bad loans worth ₹10,09,511 crore have been written off by banks during the last five financial years. The bad loans or non-performing assets (NPAs), including those in respect of which full provisioning has been made on completion of four years, have been removed from the balance sheet of the bank concerned by way of a write-off.
Read more here.
TCS partners with Gujarat government to impart digital skills in schools
Tata Consultancy Services (TCS) has partnered with Gujarat's Samagra Shiksha, Gujarat Council of School Education, to train school students and teachers in new-age digital skills such as computational and design thinking. TCS' Corporate Social Responsibility (CSR) program will bring the company's flagship global initiatives (Ignite My Future and goIT) to schools in the state.
Read more here.
U.S. CPI fell to 7.1% in November, lower than expected
The U.S. consumer price index (CPI) jumped 7.1% in November from a year ago, down from 7.7% in October. Headline inflation has now fallen for five months in a row. But it still remains more than three times the Federal Reserve's target level of 2.0%. The monthly Core CPI came in at 0.2%, compared to analysts' estimate of 0.3%.
Read more here.
Post your comment
No comments to display