Breakout in Nifty, Bank Nifty at Resistance - Post-Market Analysis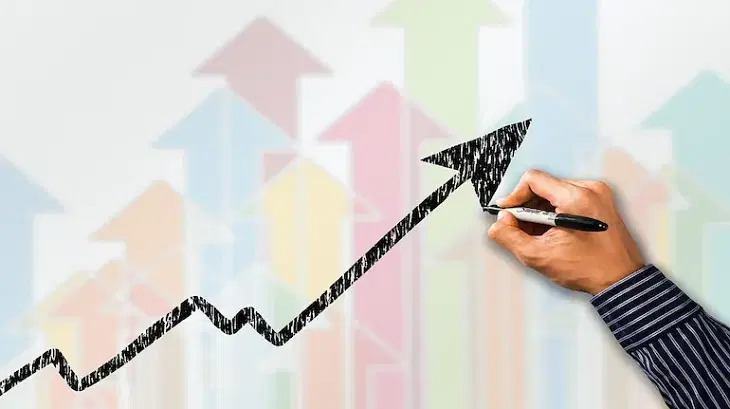 NIFTY started the day at 18,665 with a gap-up of nearly 66 points. After opening above the resistance zone of 18,640, the index consolidated and then gave a strong up-move to 18,738 (breaking the important resistance of 18,700 in the process). Nifty closed at 18,726, up by 127 points or 0.68%.
BANK NIFTY started the day at 44,318 with a gap-up of 154 points. It came down to the 44,150 zones and the earlier resistance acted as a support. Unlike Nifty, Bank Nifty was not able to break the day's high and mostly traded in a 150-point range. The index closed at 44,275, up by 110 pts or 0.25%.
All indices closed in the green today. Nifty Realty (+1.59%), Nifty Metal (+1.51%), and Nifty FMCG (+1.1%) moved up the most.
Major Asian markets closed mixed. Germany's DAX and France's CAC40 are currently trading in the red, while UK's FTSE100 is in the green.
Today's Moves
Britannia (+3.99%) was NIFTY50's top gainer. The stock hit a 52-week high of Rs 4,907.95 today!
Tata Consumer (+3.9%) moved up after announcing major acquisitions in the food & beverages (F&B) space.
Suzlon Energy (+18.4%) rallied amid optimism over improvement in its balance sheet. The company also surpassed 20 GW in wind energy installations.
Cipla (-1.19%) faced selling pressure and was NIFTY50's top loser.
Wockhardt (-3.3%) fell sharply today.
Markets Ahead
Nifty showed a strong upward movement today by finally breaking out of the 18,600-650 zone and closing above the resistance swing near 18,700. The key resistances to watch for now are the 18,800 level, while the immediate support lies in the 18,650-600 zone. With the upcoming RBI interest rate decision and the expiry tomorrow, it will be interesting to know if the breakout is strong or just a false signal.
Unlike Nifty, we have not seen much strength in Bank Nifty as it has been mostly consolidating. But now, since the index is above 44,200, we can expect that level to act as immediate support. The major resistance levels for Bank Nifty are around 44,350 and the round level of 44,500.
Considering the upcoming RBI policy decision tomorrow at 10 AM, India Vix hasn't fallen and Bank Nifty is not showing strength. BNF's movement will largely depend on the decision taken by RBI.
What levels are you watching out for expiry tomorrow? Let us know in the comments section of the marketfeed app.
Post your comment
No comments to display