Breakout In Bank Nifty -  Pre Market Analysis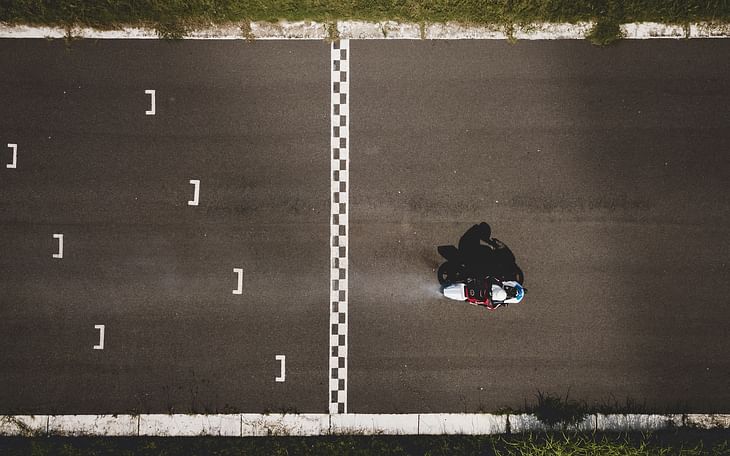 Here are some of the major updates that could move the markets today:
Stocks
Bank of Maharashtra's net profit more than doubled year-on-year to Rs 840 crore in the fourth quarter as against Rs 355 crore in the same period last year.
Tata Teleservices has posted a net loss of Rs 277 crore for the quarter ended March. Revenue from operations during the fourth quarter rose marginally to Rs 280 crore.
Goyal Aluminiums, which has given multibagger returns to investors so far this year, has reported a revenue of Rs 9 crore for the fourth quarter, which is down from Rs 19.8 crore in the December quarter.
IIFL Securities has posted a revenue of Rs 401 crore for the March quarter, while profit for the same period came in at Rs 86 crore.
Century Textiles has reported a net profit of Rs 145 crore and revenue stood at 1,208 crore during the March quarter.
What to Expect Today?
NIFTY opened with a gap-up at 17,709 and moved down yesterday. Consolidation near the low followed.  There was an amazing recovery and the day-high was broken. NIFTY closed at 17,743, up by 119 points or 0.68%.
BANK NIFTY opened with a gap-up at 42,365 and was range-bound initially. Day-high was broken and the index rallied heavily, breaking the zone of 42,500. BNF closed at 42,636, up by 518 points or 1.23%.
FIN NIFTY opened with a gap-up at 18,912, moved down and consolidated. Up-move began just before 12:30 PM and there was a nearly 200 points intraday move from the low. FIN NIFTY closed at 18,993, up by 239 points or 1.28%.
IT moved up by 0.71%.
The US markets closed mixed and the European markets closed flat to red.
The Asian markets are trading mostly lower.
The U.S. Futures and European futures are trading slightly lower.
SGX NIFTY is trading higher at 17,770.
All the factors combined indicate a flat opening.
NIFTY has supports at 17,690, 17,620 and 17,560. We can expect resistances at 17,830, 17,870 and 17,955.
BANK NIFTY has supports at 42,500, 42,350 and 42,000. Resistances are at 42,700, 42,850 and 43,000.
FINNIFTY has supports at 18,840-25, 18,755 and 18,680. Resistances are at 19,000, 19,100 and 19,285.
NIFTY has the highest call OI build-up at 17,700. The highest put OI build-up also is at 17,700.
BANK NIFTY has the highest call OI build-up at 44,000. The highest put OI build-up is at 42,500.
FIN NIFTY has the highest call OI build-up at 19,100. The highest put OI build-up is at 18,900.
INDIA VIX is at 11.7.
Foreign Institutional Investors net-sold shares worth Rs 400 crores. Domestic Institutional Investors net-bought shares worth 1,200 crores.
Diving into the global markets, you can see that it was NASDAQ which induced slight negativity in Wall Street. There was a 1% intraday fall in the index but it closed just 0.3% lower. Tech giants are in queue to announce their results. Dow closed 0.2% higher giving a flat day to the US markets overall.
The Asian markets are weighed down by the Chinese markets whereas Nikkei is trading 0.3% higher after a gap-up opening. I will watch its day-low for my positions in our market.
We have seen crude oil prices moving down in recent days. There was an 8% fall in the prices following weak economic data. However, the prices are gaining now, though still below $85. The possibility of an increase in demand in China and a weaker Dollar would have contributed to the recovery.
It is evident from the OI data that the call sellers got trapped in the market. 18,900 CE sellers moved away to 19,100 CE and also, 18,900 PE was sold heavily, according to the OI data.
It is a breakout in Bank Nifty Day-chart. Nifty has to travel more to reach the high. Even Fin Nifty had a high created with a red candle and so, it is not yet a breakout there.
ICICI results contributed to this big move in BNF. Let us see if it can survive the selling pressure from the major resistance levels BNF is approaching. 42,850 and 43,000 have to be watched closely.
Watch PDL and PDH in FIN NIFTY for today's expiry. 18750-19100 can be the range even if the index moves out of yesterday's zone.
I will watch 17,620 on the downside in NIFTY. 17,830 can be watched on the upside.
Follow us on the marketfeed app's Signal section to get real-time updates from the market. All the best for the day!
Post your comment
No comments to display