BPCL's Net Profit Jumps 168% YoY to Rs 6,870Cr in Q4 - Top Indian Market Updates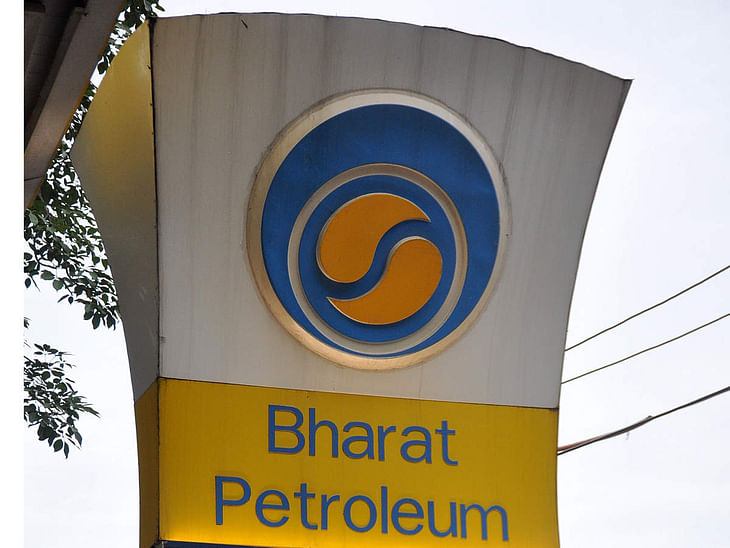 Here are some of the major updates that could move the markets tomorrow:
BPCL Q4 Results: Net profit rises 168% YoY to Rs 6,870 crore
BPCL reported a 168% YoY increase in consolidated net profit to Rs 6,780 crore in Q4 FY23. Its operating revenue increased by 8% YoY to Rs 1.33 lakh crore during the same quarter. The company's board has recommended a dividend of Rs 4 per equity share.
Read more here.
Aditya Birla Fashion Q4 Results: Net loss at Rs 187 crore
Aditya Birla Fashion & Retail (ABFRL) reported a consolidated net loss of Rs 187 crore for the quarter ended March (Q4 FY23). The company had posted a net profit of Rs 43.6 crore in the year-ago period. However, its operating revenue rose 26% YoY to Rs 2,880 crore during Q4 FY23. EBITDA stood at Rs 193 crore, down 48% YoY.
Read more here.
Domestic crude oil production falls by 4% in April
According to the Oil Ministry, domestic crude oil production fell 4% YoY in April. Natural gas output also declined by 3% YoY. India imported $1.4 billion worth of natural gas in April compared to $1.3 billion in the year-ago period. Crude oil imports dropped to $10.8 billion in April from $16.8 billion in April last year on lower volumes and prices.
Read more here.
Indiabulls Housing Finance Q4 Results: Net profit falls 14% YoY to Rs 262.6 crore
Indiabulls Housing Finance Ltd reported a 14.4% YoY decline in net profit to Rs 262.6 crore in Q4 FY23. Its Net Interest Income for the quarter stood at Rs 733.6 crore, up 13.5% YoY. Its consolidated operating revenue fell 5.2% YoY to Rs 2,075 crore during the same quarter. The NBFC's gross non-performing assets (GNPA) ratio stood at 3.71% and Net NPAs at 2.48%.
Read more here.
Oil India, ONGC in talks for 50% stake in $3.4 bn Kenya oilfield
ONGC Videsh has partnered with Oil India Ltd (OIL) to potentially acquire a 50% stake in Tullow Oil Plc's oilfield project in Kenya. The company has replaced Indian Oil Corp (IOC) as the partner. However, they now face competition from Chinese energy giant Sinopec, which entered the deal due to delays in finalizing the agreement on the Indian side. ONGC Videsh had originally intended to buy half of the stakes held by Tullow, Africa Oil Corp, and TotalEnergies SE in the Lokichar oilfield.
Read more here.
HFCL receives purchase orders up to Rs 222 crore for supply of OFC
HFCL Ltd and its subsidiary HTL Ltd have secured a purchase order worth up to Rs 222 crore. The order includes the supply of optical fiber cables (OFC) and point-to-point unlicensed band radios (UBRs). The purchase orders are from Reliance Projects & Property Management Services Ltd for OFC supply worth Rs 179.24 crore, and from Reliance Jio Infocomm Limited for indigenous 700 MBPs and 1GBPS UBRs worth Rs 42.71 crore.
Read more here.
Suzlon bags significant order from Serentica Renewables
Suzlon has received an order from Serentica Renewables for its 3 MW wind turbines. The order includes 68 wind turbine generators with Hybrid Lattice Tubular towers, each rated at 3 MW. The turbines will be installed for Serentica's 204 MW wind power project in Koppal, Karnataka. The project is scheduled for commissioning in early 2024.
Read more here.
TCS receives Rs 15,000 crore advance order from BSNL for 4G deployment
Tata Consultancy Services (TCS) has secured an advance purchase order (APO) worth over Rs 15,000 crore from BSNL for the deployment of a 4G network across India. The consortium led by TCS includes C-DoT and Tejas Networks. BSNL faced challenges in launching 4G services, including the cancellation of a previous tender in 2020.
Read more here.
JSW Steel, JFE Steel signs pact to set up electrical steel manufacturing JV in India
JSW Steel has entered into a preliminary agreement with JFE Steel to form a 50:50 joint venture for setting up a cold rolled grain-oriented (CRGO) electrical steel manufacturing unit in India. The proposed facility in Vijayanagar, Karnataka, will have the capability to produce a complete range of CRGO products. JSW Steel stated that this venture will be the first in India to manufacture CRGO products through the entire chain of manufacturing processes.
Read more here.
Som Distilleries signs pact with Carlsberg India
Som Distilleries has formed a strategic partnership with Carlsberg India for their plant in Odisha. The collaboration aims to utilize the combined strengths and resources of both companies to improve the manufacturing and distribution of premium beverages in the Odisha region. Carlsberg is a multinational brewer based in Denmark.
Read more here.
BLS International secures visa outsourcing contract from Spanish govt for another term
BLS International Services Ltd has secured a contract for visa application outsourcing from the Spanish government for the second consecutive time. The contract, awarded by the Ministry of Foreign Affairs, European Union, and Cooperation (MAEUEC) of Spain, includes multiple regions worldwide. BLS will provide additional services such as SMS notifications, courier services, mobile biometrics, and premium lounge facilities as part of the agreement.
Read more here.
L&T Construction's business unit wins orders in Saudi Arabia, India
Larsen and Toubro (L&T) Ltd's power transmission and distribution (PT&D) business has secured large EPC (engineering, procurement & construction) orders in India and overseas. The PT&D business has obtained two orders in Saudi Arabia to establish 380kV overhead power transmission lines connecting cities along the Red Sea coast. These projects involve the construction of 400 kilometers of transmission lines to meet the increasing demand in industrial and tourism hubs.
Read more here.
Post your comment
No comments to display