Boring Expiry and Thrilling End. Strong Resistance Above 18,400 and 42,500 - Post Market Analysis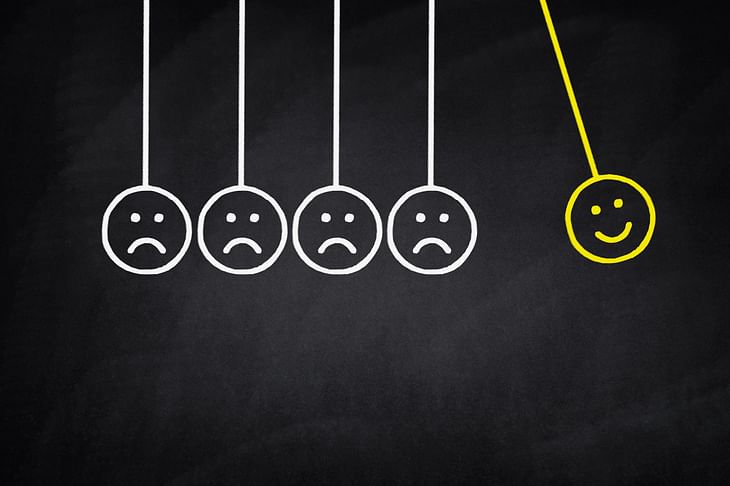 NIFTY opened the day at 18,358 with a gap-down of 50 points. The index consolidated for most of the day. A surprise strong fall kicked in after 3 PM and Nifty closed the day at 18,343, down by 65 points or 0.36%.
BANK NIFTY started the day at 42,399 with a gap-down of 135 pts. The index started slowly moving up after 11:30 AM but sudden profit booking happened just after breaching its recent all-time high (ATH).  Bank Nifty closed the day at 42,458, down by 77 points or 0.18%.
Fin Nifty started the day at 19,079 with a gap down of 69 pts. The index started moving up after the opening but found strong resistance at yesterday's high. Fin Nifty closed the day at 19,077, down by 71 pts or 0.37%.
Most of the indices closed in the red. Nifty Auto (-1.3%), Nifty IT (-0.90%), Nifty Media (-1%), and Nifty PSU Bank (+0.79%)

Major Asian Markets closed flat to red. European Markets are also trading flat to red.
Today's Moves
Tata Consumer Products (+2.1%) showed signs of a breakout with good volumes from recent consolidation and closed as the Nifty 50 Top gainer.
Titan (-2.3%) continued its profit booking and closed as the Nifty 50 Top Loser.
Tata Motors (-2.1%) moved down as Jaguar Land Rover's CEO Thierry Bollore announced his resignation.
Paytm (-10.2%) fell heavily after SoftBank sold shares worth Rs 1700 crore.
Equitas Small Finance Bank (+5.3%) has received RBI approval for the acquisition of a 9.99% stake by DSP Investment Managers in the company
The funding arm of Indian Railways- IRFC (+3.5%) gained again after it closed above its IPO price for the first time yesterday.
Goldman Sachs Fund has bought 17 lakh shares in recently listed Bikaji Foods (+1.2%).
Markets Ahead
It was a boring day overall. But the expiry was thrilling with a sharp fall after 3 PM. This fall happened after Bank Nifty hit a fresh all-time high, just 11 pts above its previous high.
We will see good upside momentum if 18,400 is clearly broken. Otherwise, the consolidation may continue.
In Bank Nifty, the 42,500-600 zone is the only resistance it has right now.
Infosys is slowly forming a W pattern, lets's watch the stock in the coming weeks.
I feel like ICICI Bank will decide on the market in the coming days. It is consolidating near the resistance of 922, but also it might continue the rangebound movement.
Can you comment a single word that will finally lead to stock market victory for sure? My bet is on 'Discipline'.
Post your comment
No comments to display