BlackRock: The World's Largest Asset Manager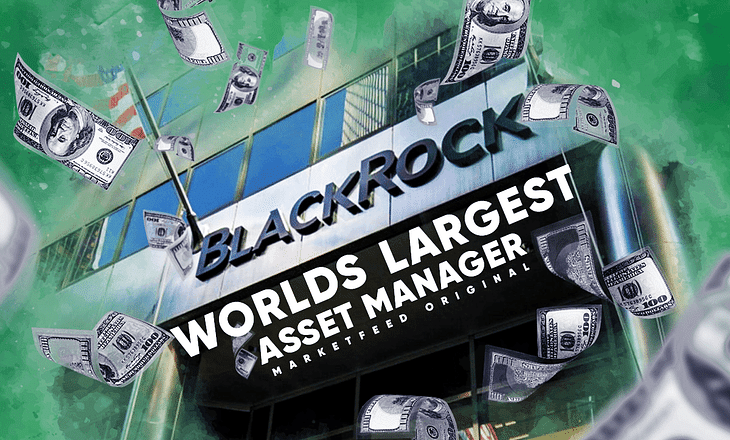 The Gross Domestic Product (GDP) of Germany is around $3.6 trillion, and that of India and the United Kingdom is ~$2.7 trillion each. Even if we combine the GDP of these three countries, it will be less than the total Assets Under Management (AUM) of BlackRock. The company is so huge that it is the largest shareholder in some of the largest banks in the world, including JPMorgan, Bank of America, Citigroup, Deutsche Bank, and even India's HDFC Bank. In today's editorial, learn more about BlackRock.
BlackRock - A Brief Profile
Before starting BlackRock, Laurence Douglas Fink was an active participant in Wall Street. His expertise in mortgage-backed securities (MBS) made his investment company (First Boston) a profit of $1 billion in the early 1980s. MBS is a collection or pool of home loans. An investment bank aggregates these loans and sells them to investors as they give fixed income similar to a Fixed Deposit. Also, banks receive their credit amount much earlier that can be synthesised for new loans. It was in 1986 when his miscalculations on interest rates led to a $100 million loss, leading to the loss of his job.
In 1988, Fink, along with 7 co-founders, set up BlackRock— backed by the Blackstone Group. It started as an investment and advisory firm for institutional clients such as banks and insurance companies. Initially, their parent company Blackstone Group infused just $5 million as working capital into the company. However, BlackRock was able to generate an AUM of $2.7 billion in a short span of time. In 1994, the parent company exited BlackRock, which they later termed a "heroic mistake". It was in the same year BlackRock went public.
BlackRock's Investment Journey
BlackRock saw exponential growth in its AUM since its inception. From $2.7 billion in 1989, the AUM skyrocketed to $165 billion by 1999. The company also acquired various financial service providers:
2004 - Acquired holding company of State Street Research & Management (SSRM) from Metlife. SSRM assets mainly included mutual funds.
2006 - Merged with Merril Lynch Investment Managers.
2009 - Barclays sold its global investors unit that includes the Exchange Traded Fund (ETF) business named iShares.
BlackRock has a strong relationship with the US Government. The asset management company (AMC) had helped government agencies during the financial crisis of 2008. Currently, the senior management at BlackRock also has a high influence in the White House. This relationship gives them early access to the decisions made by the Federal Reserve as well as the government on key policies.
The company generates more than 70% of its revenue from investment advisory fees. Also, they manage exchange-traded funds (ETFs), through which they charge a fixed commission. It is interesting to note that BlackRock has almost every S&P 500 company in its portfolio. In total, they have 5,454 positions in their global portfolio, in which the top five stocks represent 13.2% of the total portfolio.
ALADDIN - BlackRock's Guide
Asset, Liability, Debt, and Derivative Investment Network (ALADDIN) keeps eye on the markets and manages more than $20 trillion worth of assets. Aladdin helps BlackRock as well as other clients in taking major investments and risk management decisions. It also tracks climate across the globe and calculates the risk it can cause to their portfolio.
BlackRock's Presence in India
The AMC launched a dedicated fund for India in 2006. Currently, the fund invests 73% in large-cap companies. After the massive Rs 18,000 crore IPO of Paytm, BlackRock has bought the company's stake after the exit of existing anchor investors.
BlackRock's recent investment themes are based on Environmental, Social, Governance (ESG) methodologies. There were rumours spreading around regarding the AMC investing up to Rs 5,600 crore in Tata Power's green business. However, both Tata Group and BlackRock did not respond to queries.
BlackRock has grown multifold that it now has access and control over major businesses across the world. The chairman's letter to all CEOs to consider climate change as a barrier and to take collective action shows how influential BlackRock is. The AMC has become an inevitable force for various governments by acting as an advisor and taking action in an economic crisis.
What do you think about the power of BlackRock? Let us know your views in the comments section of the marketfeed app.
Post your comment
No comments to display