Bitcoin Falls Below $20,000 After Jackson Hole Caution - Top Crypto Updates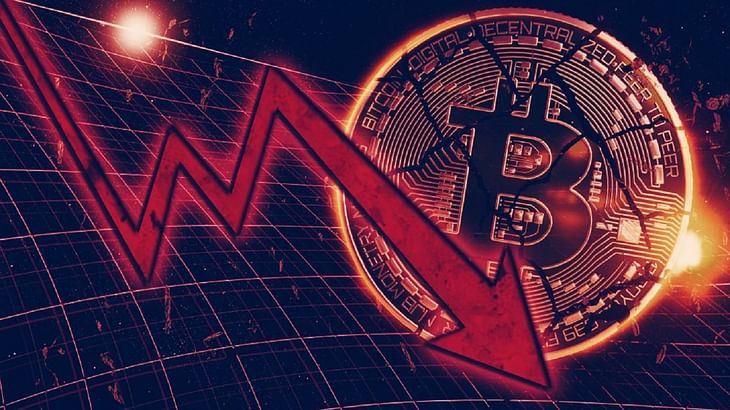 Bitcoin falls below $20,000 on post-Jackson Hole caution
Bitcoin extended its fall below $20,000 on Monday as part of a wider crypto market retreat, primarily due to concerns about the Federal Reserve's rate-hike path. U.S. Fed Chairman Jerome Powell's speech at the Jackson Hole Economic Symposium rocked both equity and crypto markets on Friday with comments about economic pain ahead as the central bank raises interest rates to tackle inflation.
Crypto prices today: Bitcoin falls 1%, ETH down 3%
Bitcoin is currently trading at $19,845.16, a decline of 1.09% over the previous day. Ethereum is down 2.90% over the last 24 hours to $1,451.4. Solana fell 3.78% to $30.47, while Cardano is trading lower by 3.77% at $0.432. Avalanche (AVAX) has fallen sharply by 10.5% to $17.93. The global crypto market cap stands at $955.7 billion, a 1.29% decline over the previous day.
Singapore plans tougher rules on crypto
Singapore is planning to roll out new regulations that will make it more difficult for retail investors to trade cryptocurrencies at a time. "Despite warnings and measures, surveys show that consumers are increasingly trading in cryptos globally, attracted by the prospect of sharp price increases", said Ravi Menon, managing director of the Monetary Authority of Singapore (MAS). "They seem to be irrationally oblivious about the risks of crypto trading," he added.
Mining and hash rate difficulty at all-time high amid Bitcoin crash
Bitcoin's difficulty and hash rate, which indicate the state of the crypto network, has increased rapidly over the past month. Some analysts have stated that Bitcoin's difficulty level is expected to hit an all-time high next week. The price of Bitcoin has been under severe pressure after US Federal Reserve Chair Jerome Powell's comments on raising interest rates further to tame inflation.
Post your comment
No comments to display