Binance Labs Launches $500 Million Web3 Fund - Top Crypto Updates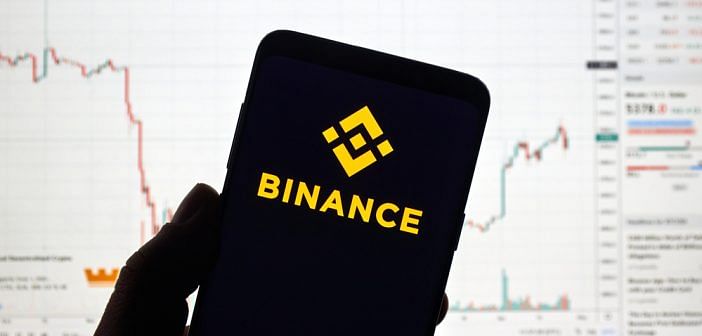 Binance Labs announces $500 million Web3 fund
Binance Labs announced a new $500 million fund for Web3 projects. The fund is backed by internet investment capital firm DST Global and global venture capital firm Bayer Capital. The money will be pumped into projects that can extend the use cases of cryptos and drive the adoption of Web3 and blockchain technologies. Binance Labs is the investment arm of Binance, the world's largest crypto exchange.
Crypto prices today: Bitcoin falls 5.5%, ETH down 6.3%
Bitcoin is currently trading at $29,913.17, a decline of 5.54% over the previous day. Ethereum fell 6.31% over the last 24 hours to $1,818.59. Solana crashed 12% to $39.72, while Cardano fell 6.5% at $0.576. Avalanche (AVAX) fell 9.6% to $23.43. The global crypto market cap stands at $1.24 trillion, a 5.25% decline over the previous day.
Solana Blockchain down for four hours due to bug
Solana was down for about four hours today after a bug blocked consensus. Network validators disabled the feature to restart the network. According to Solana co-founder Anatoly Yakovenko and other developers, the issue was due to a bug with the durable nonce feature of the blockchain.
[Durable transaction nonces are a mechanism for getting around the typical short lifetime of a transaction's recent block hash (reference number for a block in the blockchain)].
CoinSwitch launches India's first rupee-based crypto index CRE8
CoinSwitch launched the Crypto Rupee Index (CRE8), India's first benchmark index to measure the performance of the rupee-based crypto market. CRE8 tracks the performance of eight crypto assets that represent over 85% of the total market capitalisation of cryptos traded in Indian rupee.
Former OpenSea employee charged in insider trading scheme
The US Justice Department has charged a former employee of OpenSea (an NFT marketplace) with fraud and money laundering. The federal government called it the "first-ever digital asset insider trading scheme." Nathanial Chastian allegedly profited from his role in selecting which non-fungible tokens (NFTs) would be promoted on OpenSea's homepage.
Post your comment
No comments to display