Binance Gets License to Operate in Spain - Top Crypto Updates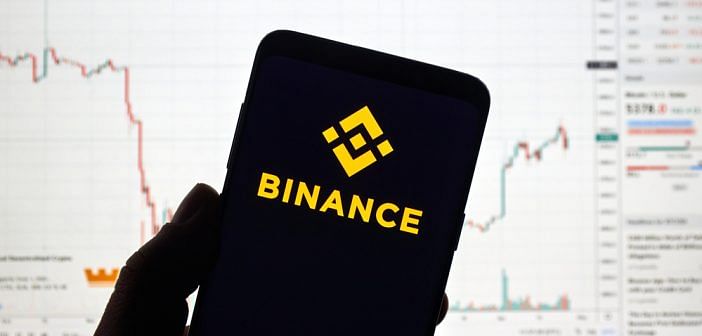 Binance gets license to operate in Spain
The Bank of Spain has allowed Binance's Spanish subsidiary to register as a virtual asset services provider (VASP). The registration will allow Binance to offer crypto asset exchange and custody services in Spain. The company will have to comply with the central bank's anti-money laundering and counter-terrorist financing (AML/CTF) rules. The approval comes after authorities in France and Italy allowed Binance to offer crypto-related services in May.
Crypto prices today: Bitcoin, ETH up 0.3%
Bitcoin is currently trading at $20,467.21, an increase of 0.29% over the previous day. Ethereum rose 0.33% over the last 24 hours to $1,144.63. Solana fell 0.05% to $35.16, while Cardano is trading higher by 0.68% at $0.452. XRP rose 1.8% to $0.325. The global crypto market cap stands at $910.91 billion, a 3.43% decline over the previous day.
CoinFLEX enters $84 million arbitration against 'large individual customer'
Crypto trading platform CoinFLEX has detailed its strategy to combat its current liquidity crisis. The company has entered arbitration in Hong Kong to recover $84 million in losses from a "large individual customer," claimed to be prominent Bitcoin evangelist Roger Ver. The customer allegedly defaulted on a massive position last month and failed to honor a contract with CoinFLEX.
Argentina-based Ripio to launch Ethereum sidechain, Web3 wallet
Argentina-based crypto exchange Ripio announced the launch of two products. The first one is an educational textbook to help newcomers navigate the crypto market. The second product is a Web3 wallet that the company aims to position as an easy gateway to the metaverse. Ripio is also working on developing a solution to facilitate internal transactions and promote the growth of the Ripio ecosystem.
Celsius lost over $350 million in DeFi: Report
As per a report from blockchain analytics firm Arkham Intelligence, crypto lender Celsius deployed over $1 billion of assets in decentralized finance (DeFi) and incurred over US$350 million in losses. It also handed over about $530 million in corporate funds to an asset manager who used high-risk leveraged crypto trading strategies. Those trades resulted in forced liquidations worth $61 million.
The troubled crypto firm has hired new lawyers to carry out its restructuring process. Last month, Celsius paused withdrawals for customers to stabilize liquidity and operations.
Post your comment
No comments to display