Binance Backs Out of Deal to Buy FTX - Top Crypto Updates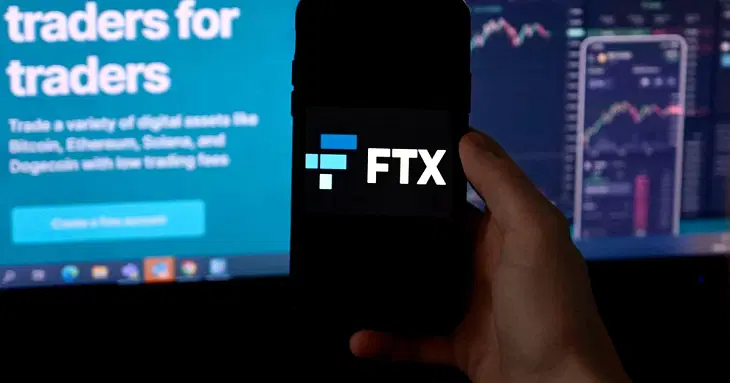 Binance backs out of deal to buy FTX
Binance, the world's largest crypto exchange by volume, has walked away from a proposed deal to acquire FTX. CEO CZ Zhao confirmed in a series of tweets that Binance would not pursue the potential acquisition of FTX. He cited reports regarding "mishandled customer funds and alleged US agency investigations." FTX is now on the verge of collapse.
As per a Bloomberg report, the Securities & Exchange Commission (SEC) and the Commodity Futures Trading Commission are investigating alleged violations at FTX.
Crypto prices today: Bitcoin falls 8%, ETH down 6.8%
Bitcoin is currently trading at $16,812.92, a decline of 8% over the previous day. Ethereum fell 6.8% over the last 24 hours to $1,194.64. Solana crashed 21.6% to $15.7, while Cardano is trading lower by 6.2% at $0.350. Avalanche (AVAX) fell 6% to $14.54. The global crypto market cap stands at $840.9 billion, a 7% decline over the previous day.
Crypto.‌com pauses withdrawals of USDC, USDT on Solana
Crypto exchange Crypto.com has suspended all deposits and withdrawals for Tether's USDT and Circle's USDC on the Solana network. The crypto platform's announcement comes amid one of the more chaotic weeks in crypto history. Sam Bankman-Fried of FTX tentatively agreed to sell his exchange to competitor Changpeng Zhao of Binance.
OpenSea pledges to enforce NFT royalties after creator backlash
NFT marketplace OpenSea said it will continue to enforce creator royalty fees going forward. A royalty fee is set by the NFT artist or creator and typically falls between 5-10% of the secondary sale price. On Saturday, OpenSea said it was reconsidering its policy towards enforcing creator royalty fees on NFTs after many rival marketplaces had either rejected such fees or made them optional for traders to pay.
Crypto officials ask for clearer US regulatory policy after FTX collapse
The CEOs of Coinbase, Ripple, and Circle stated that the lack of a clear regulatory framework is the reason that the majority of crypto trading in the United States occurs on offshore exchanges (like the struggling FTX). The unprecedented collapse of industry heavyweight FTX has pushed regulators into overdrive, with FTX facing investigations from both the Justice Department and SEC.
Post your comment
No comments to display