Bharti Airtel Pays Rs 8,312 crore for 5G Spectrum - Top Indian Market Updates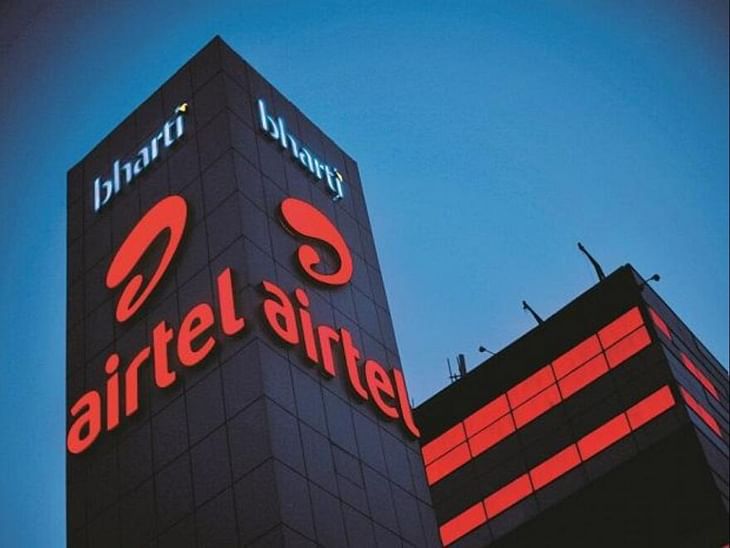 Here are some of the major updates that could move the markets tomorrow:
Bharti Airtel pays Rs 8,312.4 crore to DoT for 5G spectrum
Bharati Airtel Ltd has paid Rs 8,312.4 crore to the Department of Telecommunications (DoT) towards dues for spectrum acquired in the recently concluded 5G auctions. With this payment, the telco has paid four years of 2022 spectrum dues upfront.
The upfront payment, the moratorium on spectrum dues, and AGR-related payments for four years will free up future cash flows and allow Bharti Airtel to dedicate resources to concentrate on the 5G rollout.
Read more here.
India's oil demand to rise 7.7% in 2023: OPEC
As per an OPEC report, India's demand for petroleum products like petrol and diesel will grow by 7.73% in 2023, the fastest pace in the world. The country's demand for oil products is projected to rise from 4.77 million barrels per day (bpd) in 2022 to 5.14 million bpd in 2023. India is the world's third largest oil importing and consuming nation behind the United States and China.
Read more here.
Sona Comstar partners with Israeli startup Drive to develop new tech in smart mobility
Sona Blw Precision Forgings Ltd (Sona Comstar) has partnered with Israel-based startup Drive to develop and commercialise new technologies in the smart mobility space. The partnership will give Sona Comstar access to Drive's new testing, evaluation, and development centre. As an innovation-hub partner, the company can participate in Drive's startup commercialisation program FastLane.
Read more here.
Kalpataru Power moves court in Paris to enforce Rwanda Energy arbitration award
Kalpataru Power Transmission Ltd (KPTL) has approached the Judicial Court of Paris to seek enforcement of an arbitration award of over $32 million (~Rs 240 crore) against Rwanda Energy Group (REG). KPTL had entered into a contract with REG in November 2013 to install and commission a 220 kilovolt (KV) power transmission network connecting the Democratic Republic of Congo and Rwanda. A dispute arose when REG refused to pay KPTL for price adjustment.
Read more here.
UPL signs pact with Oro Agri for co-distribution of 'Orange Oil'
UPL Ltd has partnered with US-based Oro Agri for the co-distribution and development of Orange Oil, a bio-solution effective against a variety of pests and illnesses. The company will co-distribute the bio-protection formulation starting in 2023. While UPL will leverage its global distribution network to explore new markets and expand its client base, Oro Agri will continue to supply current customers directly.
Read more here.
Ashok Leyland announces merger of Hinduja Leyland Finance with NXTDIGITAL
Ashok Leyland Ltd has announced the merger of non-banking financial company (NBFC) Hinduja Leyland Finance (HLF) with NXT DIGITAL. The move will help integrate business operations, ensure efficiency in cash management, and formulate integrated operational and marketing strategies. The share exchange ratio for the merger will entail 23 shares of NXTDIGITAL to be allocated for every 10 shares of Leyland Finance held.
Read more here.
India's 10-year bond yield drops 10 basis points
Indian government bond yields declined on Wednesday, with the benchmark 10-year yield crashing 10 basis points (bps), following a sharp fall in global oil prices that could further lower the inflation trajectory. The benchmark 10-year govt bond yield was at 7.1966% as of 10:25 AM today. It had fallen to 7.1947% earlier in the day, after closing at 7.2894% on Friday. Global oil prices dropped, with the benchmark Brent crude contract declining to its lowest level in six months on Tuesday.
Read more here.
Jio adds 42.2 lakh subscribers in June; Bharti Airtel gains 7.9 lakh users
Reliance Jio Infocomm gained 42.23 lakh mobile subscribers in June 2022, taking its total user base to 41.3 crore. Bharti Airtel added 7.93 lakh users, and its total mobile subscriber count rose to 36.29 crore. Vodafone Idea lost nearly 18.01 lakh mobile subscribers during June. India's total wireless subscribers count increased marginally to 114.73 crore at the end of June 2022.
Read more here.
M&M in talks with different states to set up EV production site
Mahindra & Mahindra has initiated talks with various state governments in India to set up manufacturing infrastructure for its upcoming range of electric sports utility vehicles (SUVs). It will evaluate incentives offered by different state governments before finalising a strategy for the production of these EVs. The automaker has lined up five new electric SUVs. The first four are expected to hit the roads between December 2024 and 2026.
Read more here.
Post your comment
No comments to display