Bharti Airtel Opts to Defer AGR Dues by 4 Years - Top Indian Market Updates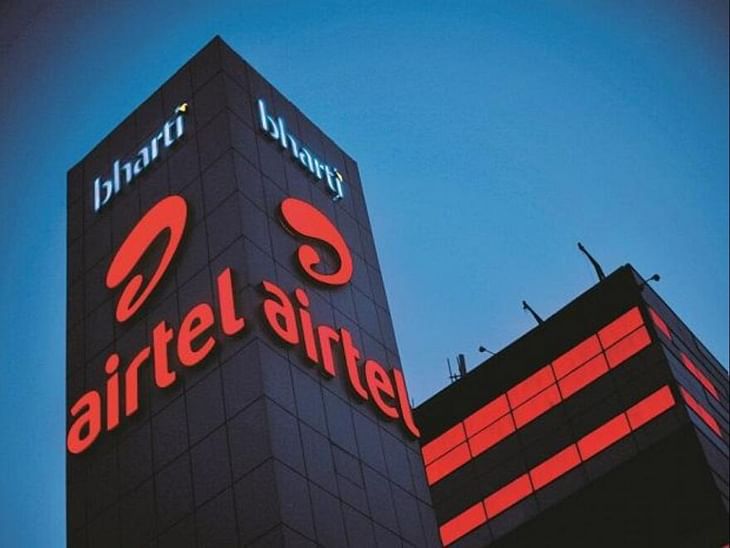 Here are some of the major updates that could move the markets tomorrow:
Bharti Airtel opts to defer Rs 3,000 crore AGR dues for FY18, FY19 by 4 years
Bharti Airtel Ltd has opted for the four-year moratorium on adjusted gross revenue (AGR) dues for FY18 and FY19, amounting to ~Rs 3,000 crore. The company will not avail of the option to convert accrued interest on such statutory dues into government equity. The Department of Telecommunications (DoT) had recently offered the two options to all telcos as part of its support package for the industry.
Read more here.
Manappuram Finance to raise up to Rs 770 crore via NCDs
Manappuram Finance Ltd's board has approved a proposal to raise up to Rs 770 crore via non-convertible debentures (NCDs) on a private placement basis. The company will issue secured, unrated, and redeemable NCDs of the face value of Rs 10 lakh for a principal amount of ~Rs 770 crore. Kerala-based Manappuram Finance is one of India's leading gold loan non-banking financial companies (NBFCs).
Read more here.
JB Chemical's board approves acquisition of Dr Reddy's 4 brands
JB Chemicals & Pharmaceuticals' board has approved a proposal to acquire four pediatric brands (Z&D, Pedicloryl, Pecef, and Ezinapi) from Dr. Reddy's Laboratories Ltd for ~Rs 98 crore. All four brands are focused on the pediatric segment in India. The combined sales of these brands stood at around Rs 33 crore for FY 2021-22. The acquisition will be funded primarily through long-term debt.
Read more here.
Vodafone Idea boosts 4G experience in Uttarakhand, UP West
Vodafone Idea (Vi) has enhanced its 4G experience in Uttarakhand & Uttar Pradesh West, enabling a better network experience and faster speeds. It has deployed the 900MHz spectrum on 3100+ sites and the 1800 MHz band on 10,295 sites in Uttarakhand & UP West, providing 97.5% of the population in the circle with stronger network indoors.
Read more here.
Zydus Lifesciences gets USFDA approval for Lacosamide injection
Zydus Lifesciences Ltd has received final approval from the US Food & Drug Administration (USFDA) to market Lacosamide injection. The drug is used to treat partial-onset seizures. It acts on the central nervous system to reduce the number and severity of seizures. The pharma company will manufacture the drug at its injectables facility in Jarod, Gujarat.
Read more here.
SBI Cards partners with Aditya Birla Finance to launch credit cards
SBI Cards and Payment Services Ltd has entered into a strategic partnership with Aditya Birla Finance Ltd (ABFL) to launch the 'Aditya Birla SBI Card'. The card will offer customers significant reward points on their telecom, fashion, travel, dining, entertainment, and hotel payments. The credit card is available in two variants— Aditya Birla SBI Card SELECT and Aditya Birla SBI Card— on the Visa platform.
Read more here.
Devyani International launches its 1000th outlet in Mumbai
Devyani International Ltd (DIL) has announced the milestone opening of its 1,000th outlet. Its newest Pizza Hut outlet in Mumbai marks DIL's commitment to business growth across geographies. DIL is the largest quick-service restaurant (QSR) operator franchisee (or operator) of popular fast-food chains such as Pizza Hut, KFC, and Costa Coffee in India.
CCI approves Google International's acquisition of 1.28% stake in Bharti Airtel
The Competition Commission of India (CCI) has approved Google International's buy of a 1.28% stake in Bharti Airtel. According to the agreement signed between the two firms, Google will acquire a 1.28% stake in Bharti Airtel for $700 million. It will also invest $300 million over the next five years in commercial arrangements in the areas of affordable mobile devices, 5G networks, and cloud technologies.
Read more here.
ABB partners with THINK Gas to automate operations
ABB India Ltd has partnered with THINK Gas for automating operations across its gas network, which includes many remote terminals spread across multiple locations. THINK Gas has licenses to distribute compressed natural gas (CNG) across Punjab, Madhya Pradesh, Bihar, and Uttar Pradesh. ABB has created a system to integrate, monitor, and control the day-to-day operations of the company. It will help automate workflows to support operators and improve safety.
Read more here.
UPL partners with Bungle to establish 'Origeo' in Brazil
UPL has partnered with US-based Bunge to increase productivity, profitability, and sustainability for farmers in Brazil. The two entities will establish Origeo, a company that will provide end-to-end solutions to farmers, in Brazil's MAPITOBAPA macro-region. Origeo will combine Bunge's expertise in financing, trading, and logistics with UPL's sustainable agricultural inputs, solutions, and services portfolio.
Read more here.
Post your comment
No comments to display