Bharti Airtel 5G Crosses 1Cr Unique Users - Top Indian Market Updates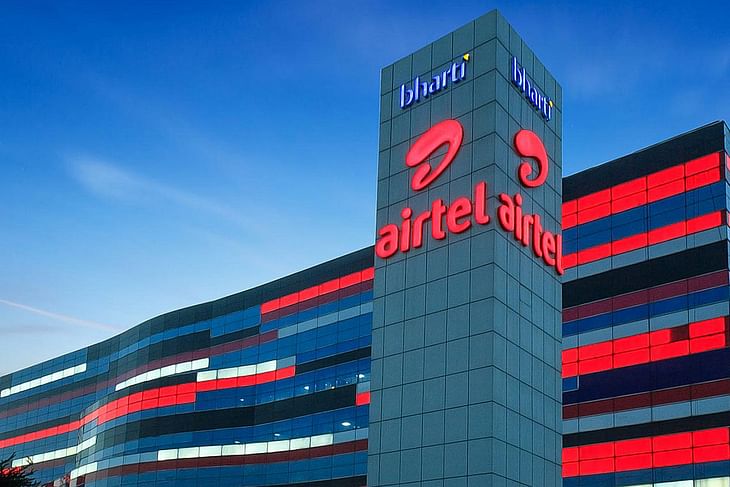 Here are some of the major updates that could move the markets tomorrow:
Bharti Airtel 5G crosses 1 crore unique users
Bharti Airtel has crossed 1 crore unique 5G users since it started rolling out its network in October 2022. The company said its 5G services are present across all states and will cover every town and key rural area by the end of March 2024. The telco has created 5G experience zones across all its retail stores where customers can walk in to experience the high speeds.
Read more here.
Adani in talks for $400 million debt against Australian coal port assets: Report
According to an Economic Times (ET) report, the Adani Group has begun discussions with global credit funds to raise up to $400 million in debt against assets of a key coal port that makes up a large portion of the company's Australian exports of the solid fossil fuel from the controversial Carmichael mine. Recent disclosures show that the Adani Group promoters own 100% equity in the Australian port asset.
Read more here.
India's fertiliser imports up 4% to 19.04 lakh tonnes in Jan
India's fertiliser imports in January 2023 rose 3.9% year-on-year (YoY) to 19.04 lakh tonnes, according to the Fertiliser Ministry data. Imports stood at 18.33 lakh tonnes for the same period. Domestic fertiliser production also rose to 39.14 lakh tonnes, compared to 32.16 lakh tonnes in Jan 2022.
Read more here.
Bajaj Auto plans to cut production amid uncertainties over exports: Report
Bajaj Auto is expected to take a steep cut of up to 25% in motorcycle and three-wheeler production across its export-focused plants next month. This reflects uncertainties in its biggest market, Nigeria. The company is likely to produce around 250,000-270,000 units in March, compared with an average production of 338,000 units in each of the first nine months of FY23.
Read more here.
Granules gets USFDA approval to market generic medication to treat high blood pressure
Granules India has received approval from the US Food & Drugs Administration (USFDA) to market to market Losartan Potassium tablets. It is a generic product used to treat high blood pressure. According to IQVIA/IMS Health data, the current annual US market for Losartan potassium tablets is around $336 million.
Read more here.
Dr. Reddy's to acquire Mayne Pharma US generic portfolio for $105 million
Dr. Reddy's Laboratories has entered into a definitive agreement to acquire Mayne Pharma's US generic prescription product portfolio for $105 million. The company will acquire the portfolio for an upfront payment of $90 million in cash, contingent payments of up to $15 million, consideration for inventory, and credits for certain accrued channel liabilities.
Read more here.
INOX leases commercial space from Hiranandani Group
Multiplex chain operator INOX has leased nearly 21,000 sq. ft. of commercial space at realty developer Hiranandani Group's Hiranandani Estate in Thane for a total term of 15 years. The new multiplex is currently under development in the under-construction Bellona tower at Hiranandani Estate. The tower is expected to be completed in October 2023, with the multiplex opening in Jan 2024.
Read more here.
Zomato asks for higher commission charges; restaurants are upset
Amidst widening losses, pressures on profitability, and a drop in delivery numbers in its food delivery business, Zomato has approached several restaurant chains seeking a 2-6% increase in commissions. However, restaurant operators have refused to accept the demand, triggering a fresh conflict between the two.
Zomato's move comes after the company reported a net loss of ₹347 crore for Q3 FY23, wider than the ₹63.2 crore loss posted a year earlier.
Read more here.
Fabindia scraps ₹4,000 crore IPO due to uncertain market conditions
Lifestyle retail brand Fabindia has withdrawn its ₹4,000-crore initial public offering (IPO) due to the current market conditions. In January 2023, the company filed the Draft Red Herring Prospectus (DRHP) with the Securities & Exchange Board of India (SEBI) for the IPO. Fabindia was planning a fresh issue of shares worth up to ₹500 crore and an offer for sale (OFS) of up to 2.5 crore shares.
Read more here.
Post your comment
No comments to display