Bearishness Continues. Trending Weekly Expiry For Nifty? - Post-Market Analysis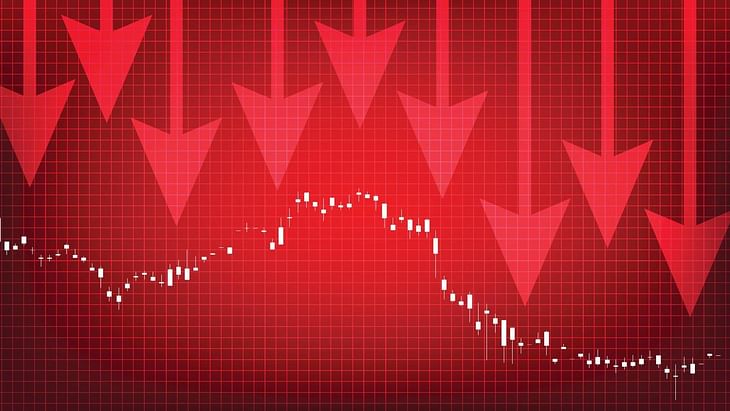 NIFTY started the day at 19,064 with a small gap-down of 15 points. After opening, the index fell more than 120 points intraday in a channel pattern. Nifty closed at 18,989, down by 90 points or 0.47%.
BANK NIFTY (BNF) started the day at 42,694 with a gap-down of 150 points. Throughout the day, the index consolidated in a 180-point range between 42,600 and 42,780 levels. BNF closed at 42,700, down by 145 points or 0.34%.
All indices except Nifty Realty (+1.5%), Nifty Media (+0.88%), Nifty Pharma (+0.35%), and Nifty PSU Bank (+0.32%) closed in the red. Nifty Metal (-1.4%) fell the most.

Major Asian markets closed flat-to-green (Japan's Nikkei rose 2.4%). European markets are currently trading mixed.
Today's Moves
Sun Pharma (+2.54%) was NIFTY50's top gainer. The company posted a 5% year-on-year (YoY) rise in net profit to ₹2,375.51 crore in Q2; beating estimates.

Shares of Blue Star (+5.6%) moved up after the company reported robust Q2 results, aided by a strong order book and a rise in demand for air conditioners.
Vodafone Idea (+8.02%) hit a 21-month high of ₹13.54 on hopes of equity infusion by December.
Adani Enterprises (-3.3%) was NIFTY50's top loser.
Jindal Steel (-7.69%) fell sharply despite posting good Q2 results yesterday.
Markets Ahead
As discussed yesterday, the rise in India Vix, overall selling pressure, and rejection from Fibonacci levels, along with a flat opening, pulled the markets down.
Nifty: The immediate resistance to watch out for in Nifty is 19,030. The index has important support at 18,940 levels. If the index breaches the resistance on the upside, the index could move up to 19,100 and 19,140 levels. But if there's a flat opening tomorrow and the movement continues, 18,940 may be the first target, followed by 18,850 levels.
Bank Nifty: The index is now in a clear range. A breakout from this range of 42,760 might take the index up to 43,000 and 43,350 levels. Meanwhile, a breakdown from 42,600 may take the index down to 42,400 and 42,150.
As it was the weekly Bank Nifty expiry today, option sellers would've found it quite easy since the index consolidated. Option scalpers also had decent opportunities as the index was volatile within a range.
Meanwhile, RBI governor Shaktikanta Das said that GDP growth for the second quarter of FY24 is likely to surpass expectations based on early indicators. RBI had projected a GDP growth of 6.5% for Q2, which aligns with the full-year growth forecast for FY24.
Please join The Stock Market Show at 7 PM on our YouTube channel.
Post your comment
No comments to display