Bata in Partnership Talks With Adidas For Indian Market - Top Indian Market Updates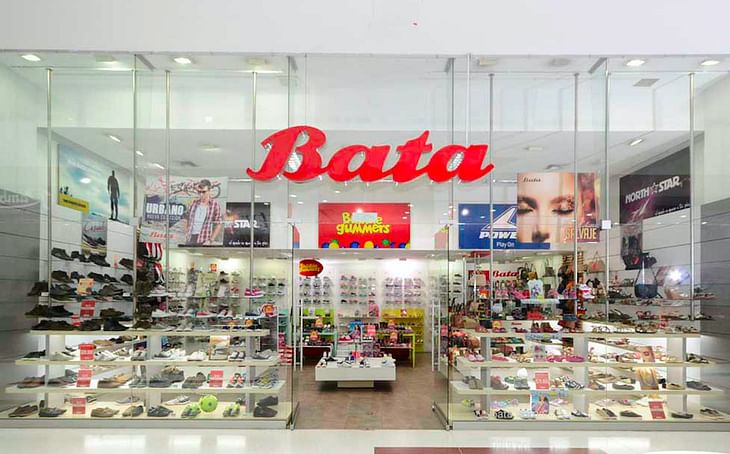 Here are some of the major updates that could move the markets tomorrow:
Bata in partnership talks with Adidas for Indian market
According to a CNBC-TV18 report, Bata India is in talks with Adidas for a strategic partnership for the Indian market. This anticipated partnership is focused specifically on the Indian market. The primary objective of this strategic collaboration is to leverage Bata's extensive and impressive retail network across India. With around 2,100 stores spread across 700 cities throughout the country, Bata India's retail reach has captured the attention of Adidas India.
Read more here.
SJVN signs two agreements to supply 1,200 MW solar power to Punjab
Satluj Jal Vidyut Nigam (SJVN) Ltd has signed two pacts with Punjab State Power Corporation Ltd (PSPCL) to supply 1,200 MW of solar power from its projects. SJVN signed two power purchase agreements (PPAs) for 1,200 MW of solar power recently. SJVN Green Energy Limited (SGEL), SJVN's arm, proposed the rate of ₹2.53 per unit for the supply of 1,000 MW and ₹2.75 per unit for another 200 MW.
Read more here.
SBI offers relief to loan borrowers in Manipur
The State Bank of India (SBI) has offered to extend relief on loans to its customers in Manipur, who have been affected by the ongoing unrest in the state. The relief package includes a moratorium of up to 12 months on equated monthly instalments (EMIs), interest payments, and other instalments. It will be available to borrowers whose accounts had not turned into non-performing assets (NPAs) as on May 3, 2023.
Read more here.
NCLT allows GE Power to withdraw insolvency petition as BHEL offers settlement
The National Company Law Tribunal (NCLT) allowed GE Power to withdraw its insolvency petition against Bharat Heavy Electricals Ltd with the liberty to revive if the operational debt is not settled. Counsels for GE Power Akshay Sapre, along with Abhijit Swarup and Aneesha Rastogi from The Guild, a law firm, informed the tribunal that BHEL had sent a letter to GE Power to settle ₹25 crore of debt amount owed to GE Power.
Read more here.
JSW Steel may pick majority stake in Teck Coal unit
JSW Steel Ltd is looking to form a consortium to bid for a majority stake in Teck Resources Ltd.'s steelmaking coal business. The company's offer potentially rivals an $8 billion offer from commodities giant Glencore Plc. JSW is seeking partners for an offer to acquire a 75% interest in the asset, known as Elk Valley Resources Ltd. That's a marked shift in approach from July when Bloomberg News reported JSW was interested in up to 20% of Teck's coal business.
Read more here.
ChrysCapital still in race to buy controlling stake in Glenmark Life Sciences
Private equity (PE) firm ChrysCapital remains firmly in the race to acquire Glenmark Pharma's stake in Glenmark Life Sciences (GLS), with reports about Nirma closing on the deal doing the rounds. Glenmark Pharma's stake sale is a procedural requirement as per the listing guidelines. Glenmark Pharma's shareholding in GLS, which is 83% currently, needs to come down to 75% no later than August 2024.
Read more here.
USFDA's concerns in Lupin's Goa, Pithampur units are resolved
Lupin Ltd has received correspondence from the US Food & Drug Administration (USFDA) that it has now addressed the concerns raised in the warning letter for its facilities in Goa and Pithampur Unit-2, Indore. This comes after the satisfactory evaluation of the corrective actions taken by the company in response to the warning letter that was issued on November 6, 2017. On July 12, the USFDA inspected its Nagpur oral solid dosage facility from July 3-11. The inspection closed with the issuance of Form 483, with two observations.
Read more here.
Inox Wind's promoters infuse Rs 500 cr for debt repayment
Inox Wind's promoter and promoter group entities have infused ₹500 crore in the company for debt repayment. The funds were raised by way of equity share sale of Inox Wind through block deals on the stock exchanges. The company will utilise the funds for the repayment of IWL's existing debt. The company's strategic move marks a significant milestone in Inox Wind's journey towards financial sustainability.
Read more here.
Ramkrishna Forgings secures Rs 145 cr order from European OEM
Ramkrishna Forgings Ltd secured ₹145 crore worth of orders in the European Original Equipment Manufacturer (OEM) sector. The business contract valued at 16 million euros under a long-term agreement will span four years. The new business marks a key achievement for the company as it leverages its proven track record and expertise to venture into a new realm of automotive components.
Read more here.
Post your comment
No comments to display