Banks Face a Highly Uncertain Outlook, Says RBI - Top Indian Market Updates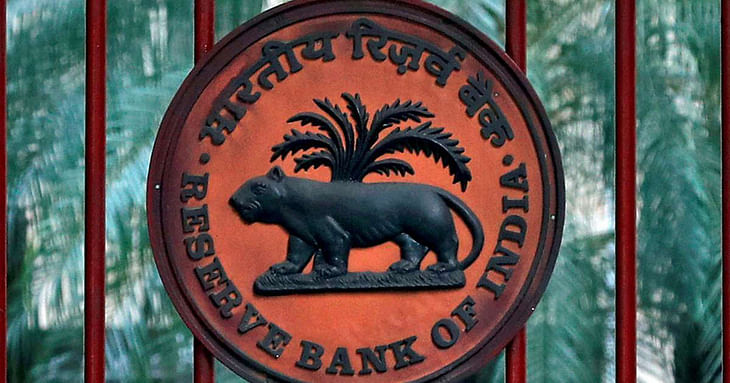 Here are some of the major updates that could move the markets tomorrow:
Banks face a highly uncertain outlook: RBI report
Indian banks may have weathered the pandemic with high capital buffers and improved asset quality, but going forward, they face a highly uncertain outlook, said the Reserve Bank of India in a report. The caution is on account of continuing geopolitical tensions, tighter monetary & liquidity conditions, and potential adverse spillover effects on profitability and asset quality, the report said.
Read more here.
Maruti Suzuki gears up for record SUV production in FY24
Maruti Suzuki is aiming for record production for the next financial year (FY24) as it seeks to retail four SUV models, which would help the automaker gain back its market share further in the fastest-growing segment of the passenger car market. The company has asked its vendors to prepare to produce 2.5 million units of cars in FY24. The production target is likely to translate into a volume growth of more than 25%.
Read more here.
Deepak Fertilisers' revamp to help compartmentalise segments: MD Shailesh Mehta
Deepak Fertilisers & Petrochemicals expects its planned business restructuring to help compartmentalise its various segments like fertilisers, industrial chemicals, and mining services into separate entities. This move allows investors to track individual businesses easily and paves the way for raising funds and partnerships. The restructuring will also allow for dedicated management teams for all the businesses, said Managing Director Shailesh Mehta.
Read more here.
Cipla's higher automation spending to continue for 3 more years: CTO
Cipla Ltd expects elevated capital expenditure (capex) on automation to continue for three more years, said Chief Technological Officer Geena Malhotra. The company started its investment journey on the automation front two years ago and has already been recognised for its work by multiple bodies, she added. Cipla's work on the automation side has helped the company save power, be more sustainable, and reduce greenhouse gas emissions.
Read more here.
India plans $2 billion incentive for green hydrogen industry: Report
According to a Reuters report, India is planning a $2 billion incentive program for the green hydrogen industry to cut emissions and become a major export player in the field. The $2.2 billion incentive aims to reduce the production cost of green hydrogen by a fifth over the next five years. Indian companies such as Reliance Industries, Indian Oil Corp, NTPC, Adani Enterprises, and JSW Energy have big plans for green hydrogen. To learn more about green hydrogen in India, click here.
Read more here.
Indowind Energy to allot 3.58 crore shares worth ₹43 crore under rights issue
Indowind Energy's board has approved a rights issue of 3.58 crore equity shares for ₹43.07 crore. The right issue will open on January 27, 2023, and close on February 10, 2023. The record date for the issue will be January 13, 2023, to determine the names of the equity shareholders who would be eligible to receive the rights entitlement in the issue. Two equity shares will be allotted for every five shares held by the eligible equity shareholders.
Read more here.
Reliance Jio launches 5G in Andhra Pradesh with ₹6,500 crore investment
Reliance Jio has launched its 5G services in Andhra Pradesh, starting with the cities of Tirumala, Visakhapatnam, Vijayawada & Guntur. Jio users in these cities will be invited to the Jio Welcome Offer from December 26 onwards. Apart from their existing investment of ₹26,000 crore, Jio has invested over ₹6,500 crore additionally for deploying its 5G network in the state.
Read more here.
LIC Housing Finance hikes lending rate by 0.35%
Mortgage lender LIC Housing Finance Ltd. has hiked its lending rate by 0.35%. The minimum rate of interest will now get revised to 8.65% for the best-rated borrower. "The increase in rates is in tune with the market conditions," said the company's managing director and chief executive Y Viswanatha Gowd. He added that there is good sustenance in the home-buying activity in the real estate sector at present.
Read more here.
Frauds fall nearly 50% at banks: RBI data
Instances of financial fraud are falling in the banking system as institutions have become more aware of the cyber threats, said an RBI report. According to data shared by the central bank, the quantum of frauds fell 46% YoY to ₹19,485 crore between April to September 2022. The number of fraud cases reported by private sector banks outnumbered those by public sector banks for the second consecutive year in FY22.
Read more here.
Post your comment
No comments to display