Bank Nifty Testing Trendline Resistance, But Market Stays Strong - Post-Market Analysis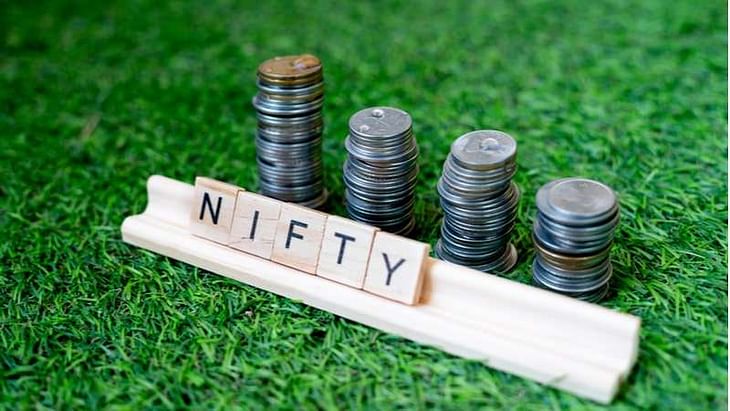 NIFTY started the day at 17,634 with a small gap-up of 35 points. The index tried to move up but failed at 17,700 and backed down back to opening levels. NIFTY closed at 17,624, up by 24 points or 0.14%.
BANK NIFTY started the day at 41,116 with a gap-up of 75 points. The index showed intraday weakness with no major recovery attempts. The index closed at 40,834, down by 206 pts or 0.5%.
NIFTY Realty (+4.29%) moved up the most. NIFTY PSU Bank (-0.63%), NIFTY FMCG (-0.4%), and NIFTY Finserv (-0.39%) also closed in the red.
Major Asian markets closed mixed. European markets are currently trading in the green.
Today's Moves
Tata Motors (+5.4%) was NIFTY50's top gainer. The automaker's subsidiary, JLR, reported its global wholesales at 3.61 lakh units for Q4 FY23, up 8% YoY. Brokerage firm Goldman Sachs assigned a "Buy" rating on the stock.
ONGC (+4.3%) moved up after reports said the domestic gas price mechanism unveiled by the government last week is likely to be beneficial for upstream companies.
The Adani Group outrightly denied the recent Financial Times report on foreign direct investment into the conglomerate and termed it to be a "competitive race" to tear down the conglomerate. Adani Ent (+2.4%), Adani Green (+5%), Adani Ports (+1.6%), Adani Trans (+5%), and other group stocks closed with strong gains.
Bajaj Finance (-1.74%) was NIFTY50's top loser. The company has partnered with SBI General Insurance to offer more consumer-centric motor insurance policies.
FMCG stocks HUL (-1.29%) and Tata Consumer (-1.35%) fell as Skymet expects a below-normal monsoon.
Markets Ahead
If you check the daily time frame chart of Nifty, you can see that it is making a W pattern breakout from the 16,900-17,150 range. You can watch four resistance levels in Nifty- 17,780, 17,800, 17,850 and 18,100.
Bank Nifty is making intraday struggles near the resistance trendline. If this trendline is broken, you can watch 41,650 as the immediate resistance. We can consider the current as a proper recovery, only if Bank Nifty closes above 42,100. There can be a pullback to 40,500 in the Bank, but overall sentiments look positive.
Intraday levels to watch:
Nifty - 17,435, 17,500,17,780, 17,800
Bank Nifty - 41,080, 40,720 and 40,560.
We can expect an upside momentum in HDFC if 2750 is broken.
Post your comment
No comments to display