Bank Nifty Hits 40k and Volatility Kicks in! 18k Not Possible This Week?- Post Market Analysis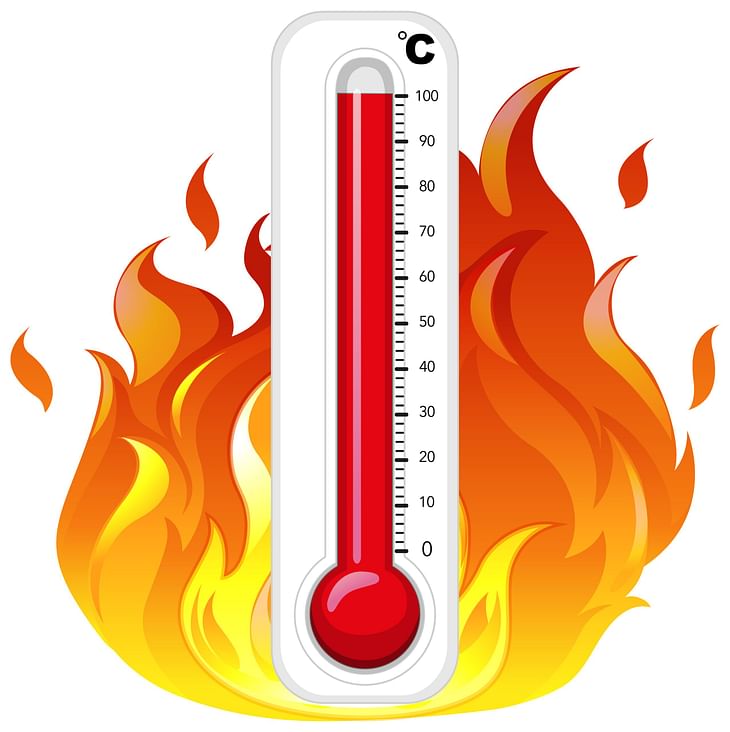 NIFTY opened the day at 17,695 and tried to move up. But the index did not have the strength to break 17,730-800 resistance and started moving down. After a fall of 170 pts, it found support below 17,600 and then slowly moved up. NIFTY closed the day flat at 17,655, down by 10 points or 0.06%.
BANK NIFTY started the day at 39,892 and hit 40k, just after the opening. Suddenly, everyone started to close their positions and the index hit a day low at 39,564. The recovery after that was taken out by the afternoon fall. Bank Nifty ended the day at 39,666 down by 139 points or 0.35%.
All the indices closed mixed. Nifty Metal (+1.3%) closed as the only index with more than a 1% change.
Major Asian markets closed flat to green. European markets are trading in the green.
Today's Moves
Bharti Airtel( +2.8%) continued its rally today and closed as the Nifty 50 Top Gainer.
For the last 12 months, the stock has been trading within a horizontal channel and this should be a perfect time to study its movements.
Bajaj Finserv (-2.3%) closed as the Nifty 50 Top Loser as its Joint Venture Bajaj Allianz posted weak August month numbers. Bajaj Finance (-1%) also moved down.
Reliance Industries (+1%) has acquired a 79.4% stake in SenseHawk for Rs 250 crore. The deal amount is not that big, but it will help the company to extend its presence in the energy sector.
NTPC (+2.4%) is having an amazing rally with a move of 25% in two months. Now it is trying to break the recent high. Tata Power (+4.6%), Torrent Power (+1.3%) and Adani Power (+4.5%) also moved up.
Adani Power (+4.5%) moved up on plans to export electricity from India to Bangladesh.
Cement stocks- Ambuja Cements (+4.4%), ACC (+1.8%), and Shree Cements (+1.6%) closed the day with gains. We may see rotational buying in the sector.
Sugar stocks- Shree Renuka (+7.7%), Balram Chini (+3.7%), EidParry (+3.9%), Dwarikesh (+4.2%), Dhampur Sugar (+3.5%) and Andhra Sugar (+3.1%) also moved up.
Fertlizer stocks- RCF (+1.2%), NFL (+2%) and FACT (+2.6%) closed in the green on expectations of divestment soon.
IRDAI said that it will start dematerialising existing insurance policies if required. And all new policies will be sold in Demat format. Dematerialisation could be done through NSDL and CDSL (+2.2%).
International Conveyors (+11.2%) shot up as the board decided to meet on Sep 09 to consider a proposal for a buyback of equity shares.
Kalpataru Power (+6.2%) moved up after securing new orders worth Rs 1,345 crore.
Apollo Tyres (+7%) hit a fresh 52-week high as brokerage firms expect more than a 30% upside in the stock. CEAT (+3%), MRF (+1.1%), and JK Tyre (+8.2%) also moved up.
NDTV (-5%) closed in the Lower Circuit after hitting Upper Circuits for many days.
Markets Ahead
The Indian market has been outperforming its peers for a while. And Nifty has been in a kind of consolidation mode for nearly two weeks.
The index is trading well above the 17,600 level from yesterday, but the 17,720-800 resistance is really strong. Always keeping in mind that we are yet to witness a proper profit booking. Considering the current situation, it is less probable to hit 18,000 this week.
Today Bank Nifty hit 40,000 in the morning and we saw huge volatility. Let's try to trade cautiously during these situations. We will be watching 39,400 as the next immediate support.
We can expect a clear upmove only if Nifty and Bank Nifty close above 17,800 and 40,200 levels respectively on a daily candle basis.
And all these depend on two heavyweights- Reliance and HDFC Bank. Reliance has taken good support from 2525 levels. But HDFC Bank will have to clear 1520-30 resistance.
China's market moved up on expectations of an economic stimulus for the third quarter.
Why does FinNifty have weekly export on Tuesday? Share your thoughts in the comments down below!
( We had a question yesterday, please Check the Signal tab of our marketfeed app for more details on that).
Post your comment
No comments to display