Bank Nifty Gains 1260 pts! Breakout Indications in Reliance - Post Market Analysis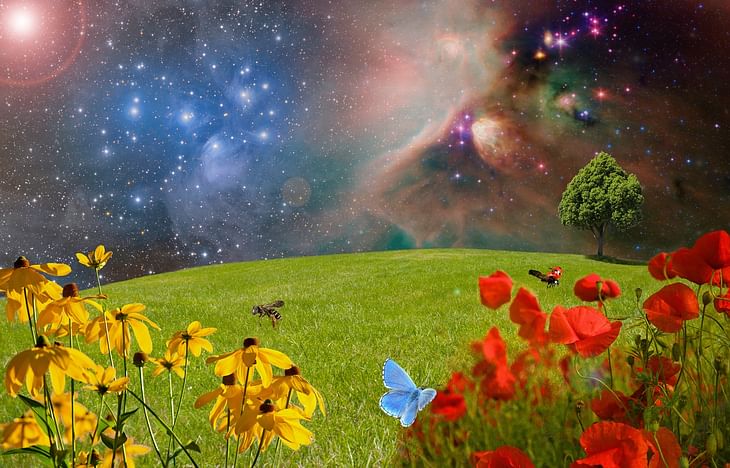 NIFTY opened the day at 17,414, with a gap up of 102 points. The index was in nitro mode today, easily breaking all resistances. NIFTY closed the day at 17,759, up by 446 points or 2.5%. (We will discuss more in the markets ahead section).
BANK NIFTY started the day at 38,516 with a gap-up of 240 points. The index saw less volatility today, fully in an uptrend mode and saw not many struggles around 39,000. Bank Nifty ended the day at 39,536 up by 1260 points or 3.29%.
All the indices closed in the green, led by Nifty Auto (+2.5%), Nifty Bank (+3.2%), Nifty Finserv (+3.4%), Nifty IT (+2.6%), Nifty PSU Bank (+2.6%) and Nifty Realty (+3.4%).
Major Asian markets closed mixed. European markets are trading flat to 1% up.
Today's Moves
Bajaj Finserv (+5.4%) has announced September 14 as the record date for bonus and split of shares. Bajaj Finance (+4.9%) also moved up.
After so many weeks, Nifty 50 closed without a Loser.
All the Nifty Bank stocks except RBL Bank (-0.29%) closed in the green. Axis Bank (+3.1%), Federal bank (+3.4%), HDFC Bank (+3.2%), ICICI Bank (+3.6%), IndusInd Bank (+4.5%), Kotak Bank (+3.5%) and SBI (+3.1%) gained more than 3% today.
BLS International (+13.8%) moved up as the global financial services firm Nomura Singapore bought a stake in the company.
Ashok Leyland (+3.9%) closed in the green after it launched more models in the BADA DOST vehicle series.
Nazara Technologies (+4.4%) announced the acquisition of US-based children's interactive entertainment company WildWorks.
Jindal Steel (+4.1%) promoter bought 16,09,000 shares via the open market.
According to the Directorate General of Foreign Trade (DGFT), the Indian Govt. has proposed an amendment to the policy for the export of drones. Paras Defence (+5.7%), DCM Shriram (+1.3%), and Zen tech (+5.4%) performed well.
You can read more about India's Drone Industry in our article here.
Power stocks were strong even when Nifty closed in the red. NTPC (+1.8%), Tata Power (+1.8%), JSW Energy (+7.2%), Adani Power (+5%-UC) gained today.
SCI (+3.7%) and BEML (+1.7%) moved up on divestment hopes.
Markets Ahead
Yesterday FIIs ended as net sellers and US markets also closed in the red.
But looking into yesterday's Indian market, it moved up after a huge gap-down opening and stayed well above 17,290 levels. These were the positive cues we had before today's market opening.
But to surprise, it was a highly bullish day with marketwide buying. Did you notice those strong 5-min green candles that broke 17,500, 600, and 700? The market was super ready for a strong monthly close. Also Nifty and Bank Nifty were breaking day highs continuously. 
It looks like FIIs wanted a strong monthly candle, otherwise, it would have been a weak candle with a big upper wick. A single day changed the whole monthly candle structure, making it a green follow-up candle.
For the first time in many months, Nifty has closed the month strongly near the downtrend line. Also after many weeks, we saw a strong buying at 3 PM.
Bank Nifty was at 39k last Friday, yesterday it fell to 38k, and today it closed above 39,500. What a bounce back!
We saw huge volumes in heavyweights after 3 PM today. Interestingly, Reliance had very low selling volumes compared to others.
I think AGM has triggered bullishness in Reliance and should be watched in the coming weeks.
Tomorrow will be a holiday for the Indian market on account of Ganesh Chaturthi. India's Q1 GDP data will be published tomorrow and this has high relevance since global markets are facing recession fear.
The festive season is coming. Being a stock market participant, I think stocks are promising gifts. What do you think? Do you have any plans? Let us know in the comments section of the marketfeed app.
Post your comment
No comments to display