Bank Nifty Falls Sharply! What Next? - Post-Market Analysis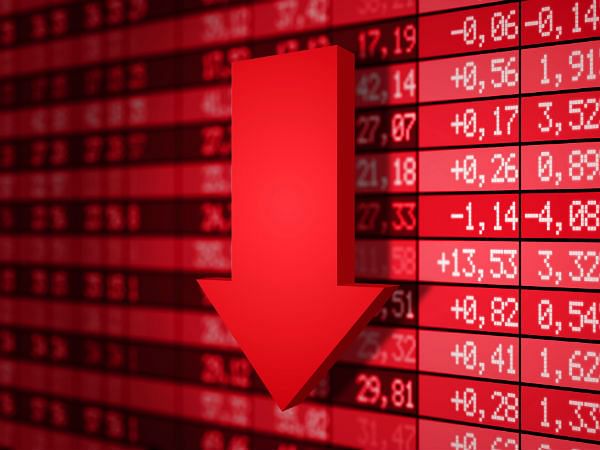 NIFTY started the day at 19,654 with a gap-down of 140 points (near the 19,650 support levels, which also coincides with the 38% Fibonacci retracement levels). It moved up 100 points and then gave a 70-point fall. After some consolidation, the index rallied nearly 140 points to 19,800 levels and took rejection there. Nifty closed at 19,751, down by 42 points or 0.22%.
BANK NIFTY (BNF) started the day at 44,322 with a gap-down of 276 points. The index consolidated near 44,200 levels and then tried moving up gradually. But at 2 PM, the index gave a strong breakout of the day's high and moved up to 44,550 levels. Then, BNF fell sharply by 360 points to close near the day's low. BNF closed at 44,287, down by 311 points or 0.7%.
All indices except Nifty Auto (+0.8%), Nifty Realty (+0.43%), Nifty Pharma (+0.3%), and Nifty FMCG (+0.3%) closed in the red. Nifty PSU Bank (-1.39%) fell the most.

Major Asian markets closed in the red. European markets are currently trading up to 0.9% in the red.
Today's Moves
Tata Motors (+4.7%) was NIFTY50's top gainer. The shares hit a fresh 52-week high of ₹669 as investors cheered Jaguar Land Rover's highest-ever sales performance in H1FY24.

Midcap telecom stock ITI Limited (+19.98%) hit a new 52-week high of ₹271.1 amid high volumes.

Ircon International (+10.23%) surged after the Department of Public Enterprise granted 'Navratna' status to the company.
Axis Bank (-2.4%) was NIFTY50's top loser. UBS has downgraded the stock to 'Neutral'.

Infosys (-2.34%) fell over 4.4% as several leading brokerages did not support the company's decision to reduce its revenue guidance for the third consecutive quarter.
Markets Ahead
The Indian markets were dragged by banking and IT stocks today, and inflation concerns in the U.S. also weighed on investor sentiment. While Nifty was trying to move higher, Bank Nifty faced strong selling pressure and is currently at a crucial support zone. If Bank Nifty moves further down, it can pull down Nifty as well.
On a weekly time frame, Nifty has crossed the hammer high from last week's candle. However, Bank Nifty is looking weak and moving in a zone.
Nifty: The immediate support for the index is near 19,720 levels and there's a major support near 19,640 levels. A breakdown from 19,720 may give us targets of 19,680, 19,640, and 19,600 eventually. A major resistance to watch out for is near 19,800 levels. A breakout from there could take the index up to 19,840 and 19,880 (gap-filling levels).
Bank Nifty: The immediate support to watch out for is near 44,200 levels. A breakdown from there might take the index down to 44,000 and 43,850 levels. BNF has an immediate resistance near 44,350 levels, and a breakout can be slowed up to 44,500 and 44,750 levels.
How did this week go? Are you in net profit or loss? Let us know in the comments section below!

Please tune in to The Stock Market Show at 7 PM on our YouTube channel.
Post your comment
No comments to display