Bank Nifty Falls 2500 Pts on Budget Day - Post-Market Analysis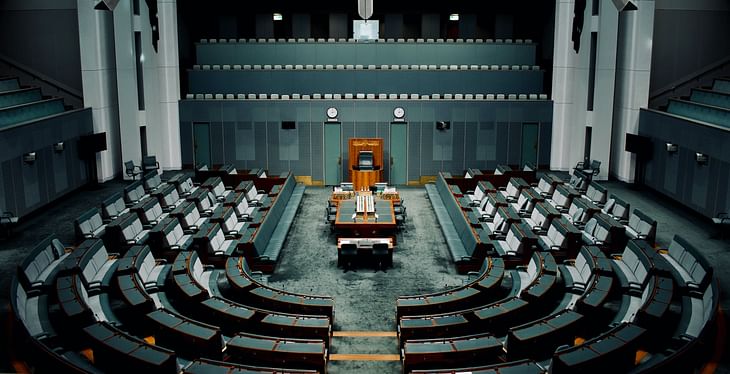 NIFTY opened the day at 17,811, with a gap-up of 149 points. Even during the budget presentation, Nifty was moving within a 100-pts range. But towards the end of the presentation, it started moving up and hit the 17,970 level. The rest was very horrible, with a fall of 600+ pts in two hours toward 17,350. Nifty closed the day at 17,616, down by 45 points or 0.26%.
BANK NIFTY started the day at 41,115 with a gap-up of 459 pts. It also had movements similar to Nifty with a fall of 2500 pts. Bank Nifty closed the day at 40,513, down by 142 pts or 0.35%.
Nifty Media (-2.7%), Nifty Metal (-4.5%), and Nifty PSU Bank (-5.6%) closed with huge losses.
Major Asian Markets closed in the green. European markets are trading flat.
Today's Moves
ITC (+2.5%) closed as the nifty 50 Top Gainer today. 
The government hiked the National Calamity Contingent Duty (NCCD) on cigarettes by 16%. But this will have a negligible impact as it can be easily transferred to the customers.
Adani Ent (-28.2%) and Adani Ports (-19.1%) closed as the Nifty 50 Top Losers.
Today's huge fall was triggered after Credit Suisse said that it has stopped accepting bonds of Adani companies as collateral for margin loans.
Adani Power, (-5%), ACC(-6.1%), Ambuja Cements (-16.7%), ATGL (-10%), Adani Green (-5.6%), Adani Trans (-2.8%), AWL (-5%) also closed in the red.
LIC (-8.4%), GICRE (-12.4%), ICICI Pru (-11.1%), HDFC Life (-10.9%), and SBI Life (-9%) moved down as govt lifted tax exemption on high-value insurance policies. Finance Minister said that only insurance policies with an annual premium of up to Rs 5 lakhs bought from FY24 onwards will be tax-exempt.
Jindal Steel (+4.2%), JSL (+2.9%), Tata Steel (+1.9%), and JSW Steel (+1.8%) closed with gains. But because of the fall in Adani Ent, Nifty Metal ended in the red.
All the Nifty PSU Bank stocks closed in the red, led by Bank of Baroda (-7.8%), Canara Bank (-6.4%), Maharashtra Bank (-5.5%), Central Bank (-4.1%), IOB (-4.3%), PSB (-4.2%), PNB (-6%), SBIN (-4.7%) and Union Bank (-5.8%).
ICICI Bank (+1.9%), HDFC Bank (+1.5%), TCS (+1.4%), and HDFC (+1.4%) featured in the Nifty 50 Top Losers list.
HDFC (+1.4%) will post its Q3 results tomorrow.
Relief on customs duty on the import of mobile components like cameras, batteries, etc., and concession on lithium-ion batteries was extended for one more year. Dixon (+4.6%) closed in the green.
FM said that tourism will be promoted. Ind Hotel (+8.5%), EIH Hotel (+7.6%), and Lemon Tree (+5.8%) closed with gains.
Markets Ahead
Finance Minister said that,
Fiscal deficit at 6.4% of GDP, with a target of 5.9% in FY 23-24 and 4.5% for FY 2025-26.
Increased the income tax rebate for individuals from 5 lakhs to 7 lakhs annually.
Increased the capital expenditure by 33% to Rs 10 lakh crore.
We can watch 17,100 as support and 17,660 as resistance in Nifty.
Bank Nifty's 39,000-400 is a major support.  On the upper side, 42000 can be considered.
U.S. interest rate decision will be out today.
How was your Budget day? Did you take any trades? Share your answers in the comments section of the marketfeed app.
Post your comment
No comments to display