Bank Nifty Above 43,500. Can We Get a Strong Weekly Close?Pre Market Analysis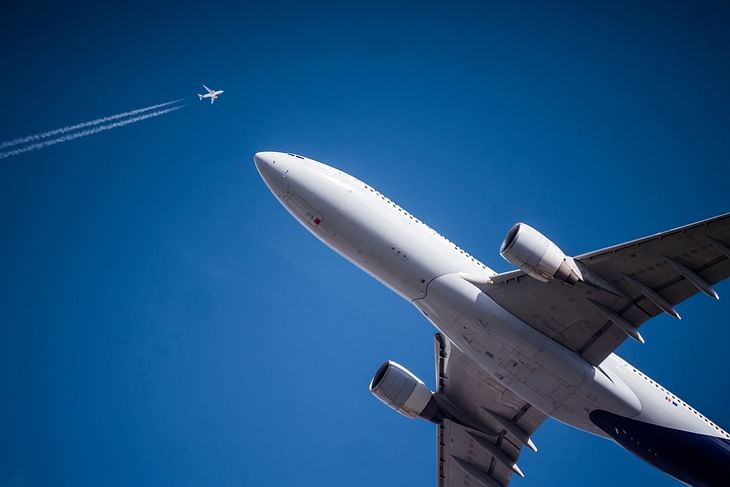 Here are some of the major updates that could move the markets today:
Stocks
Hindustan Unilever will acquire of a majority stake in OZiva and a 19.8 per cent equity in Wellbeing Nutrition with a total investment of Rs 335 crore to foray into the health and wellbeing segment.
Sun Pharmaceutical in its clarification note after import alert for Halol facility says it is not revising the revenue guidance for current financial year and also there will be no impact on specialty revenues. US supplies from Halol contributed approximately 3 percent of consolidated revenues for FY22.
InterGlobe Aviation said it will operate 168 weekly flights to eight domestic destinations from the New Goa International Airport.
Lupin has appointed Spiro Gavaris as President of US generics business.
Hinduja Global Solutions said it will acquire 100 per cent stake in TekLink International for about Rs 483 crore.
What to Expect?
NIFTY opened with a gap-up at 18,578 and moved up to 18,620 where the fall started. The index consolidated with positive bias and closed at 18,609, up by 49 points or 0.26%.
BANK NIFTY opened flat at 43,146 and had a beautiful up-trending day. 43,330 was broken and support was taken there before another round of up-move happened. The index closed at 43,597, up by 498 points or 1.16%.
IT closed 0.24% lower.
The US markets closed higher whereas the European markets closed flat to red.
The Asian markets are trading mostly in the green.
The U.S. Futures and European futures are down.
SGX NIFTY is trading at 18,795 indicating a gap-up opening.
NIFTY has supports at 18,600, 18,530, 18,450 and 18,410. We can expect resistances at 18,620, 18,670 and 18,730.
BANK NIFTY has supports at 43,500, 43,330 and 43,000. Resistances are at 43,700, 43,800 and 44,000.
FINNIFTY has supports at 19,270, 19,230 and 19,170. Resistances are at 19,300, 19,320 and 19,370.
Foreign Institutional Investors net-sold shares worth Rs 1,100 crores. Domestic Institutional Investors net-bought shares worth 800 crores.
INDIA VIX is at 13.4.
Gujarat election results turned out to be a non event as it came out in line with the expectations. We were expecting a big move in the second half. BNF did move up, but that was a beautiful trending move that has resulted in a new all-time high.
Reliance closed flat. Watch the zone 2630-33. Watching the level will take the focus to 2600 from where the breakout started.
It is after a few days that Dow Jones gave an up-move. But this could be a small pull-back as well. We need a close above 34K to continue the rally.
US Jobless claims indicated fewer jobs were added or more claims were made and this would mean a slower hike in rate. This led to the small up-move yesterday.
BANK NIFTY should be watched today. It has been a great rally and the index is above 43,500. Let us see if we get a weekly close above the level.
I will be closely watching 18,670 on the upside and 18,530 on the downside in NIFTY.
Follow us on the marketfeed app's Signal section to get real-time updates from the market. All the best for the day!
Post your comment
No comments to display