Bajaj Finance's Net Profit Rises 28% YoY in Q2 - Top Indian Market Updates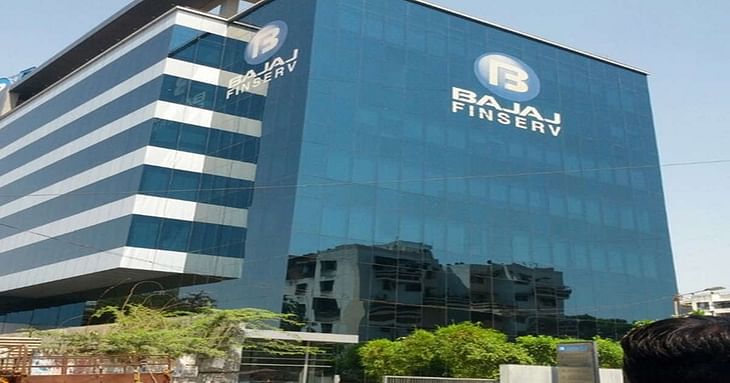 Here are some of the major updates that could move the markets tomorrow:
Bajaj Finance Q2 Results: Net profit rises 28% YoY to ₹3,551 crore
Bajaj Finance Ltd reported a 28% YoY increase in consolidated net profit to ₹3,551 crore for the quarter ended September (Q2 FY24). Total revenue from operations grew 34% YoY to ₹13,378.26 crore during the same period. Net Interest Income (NII) rose 26% YoY to ₹8,059 crore. The gross non-performing assets (NPAs or bad loans) rose from 2.46% in Q2 FY23 to 2.51% in Q2 FY24.
Read more here.
L&T Tech Q2 Results: Net profit rises 5% YoY to ₹315 crore
Larsen & Toubro Tech reported a 5% YoY rise in net profit to ₹315 crore for the quarter ended September 2023 (Q2 FY24). Net profit stood at ₹300 crore in Q2 last year. Its revenue from operations rose 5% YoY to ₹2,387 crore during the same period. The company's board also declared a dividend of ₹17 per equity share. 
Read more here.
Titan to raise ₹2,500 crore via NCDs
Titan Company Ltd's board has approved the proposal to raise funds through multiple avenues, with a fundraising target of up to ₹2,500 crore. The proposal is to issue rated, listed, redeemable, and unsecured non-convertible debentures (NCDs) on a private placement basis. Additionally, the board has approved availing long-term unsecured loans of ₹1,000 crore.
Read more here.
Dabur gets GST tax demand notice of ₹321 crore
Dabur India Ltd has received a notice to pay Goods and Services Tax (GST) of ₹321 crore along with interest and penalty. The company said that there will be no impact on the financial, operation or other activities of the company due to this intimation of tax being payable.
Read more here.
TRF signs pact to sell Sri Lankan subsidiary
TRF Ltd is planning to sell its Sri Lankan subsidiary, Dutch Lanka Trailer Manufacturers Ltd, to United Motors Lanka Plc at a valuation of ₹19 crore. TRF Singapore Pte Ltd and a wholly-owned subsidiary of TRF Ltd have signed a share purchase agreement to sell its entire stake in the Sri Lankan subsidiary.
Read more here.
Indian govt to divest up to 7% in HUDCO
The Department of Investment and Public Asset Management (DIPAM) announced that the Indian government will divest up to 7% equity in Housing and Urban Development Corporation Ltd (HUDCO) through an offer for sale (OFS). The offering includes a base size of 3.5% and an additional 3.5% greenshoe option, providing flexibility to meet investor demand.
Read more here.
Ajmera Realty secures residential redevelopment project in Mumbai
Ajmera Realty secured the redevelopment project of a housing society in Versova, Mumbai. The project will primarily comprise 3 BHK residential apartments and is estimated to generate sales of around ₹360 crore. The emerging area, benefitting from redevelopment efforts and convenient metro access, is poised for substantial growth in both demand and property values.
Read more here.
Bajaj Finance to acquire up to 26% stake in Pennant Technologies
Bajaj Finance Ltd has entered into a binding term sheet to acquire up to 26% stake in Pennant Technologies Pvt. Ltd. The consideration for this acquisition will be ₹267.5 crore and will be paid entirely in cash. Bajaj Finance will acquire 5,71,268 Compulsorily Convertible Preference Shares (CCPS) of the face value of ₹100 each and another 4,22,738 equity shares from promoters and existing shareholders of Pennant Technologies.
Read more here.
IT Dept moves Bombay High Court against Mahindra & Mahindra
The Income Tax Department (IT) has filed an appeal before the Bombay High Court against an Income Tax Tribunal order that gave relief to Mahindra & Mahindra (M&M) in a ₹194.73 crore tax dispute. M&M received an intimation from the Principal Commissioner of Income Tax-2, informing of the appeal under the provisions of Section 260A of the Income Tax Act, 1961. The appeal is against reliefs provided on various disallowances and additions made by the IT Department.
Read more here.
CCI approves IDFC's merger plan with IDFC First Bank
The Competition Commission of India (CCI) has approved the merger plan of IDFC with IDFC First Bank. The merger plan is still subject to clearances from the Stock Exchanges, Securities and Exchange Board of India (SEBI), Reserve Bank of India (RBI), and National Company Law Tribunal (NCLT). The proposal also needs approval from shareholders and creditors.
Read more here.
Maruti Suzuki to issue shares worth ₹12,800Cr to Suzuki
Maruti Suzuki has received board approval to acquire 100% equity capital of Suzuki Motor Gujarat (SMG) from parent company Suzuki Motor Corporation (SMC). The acquisition will be executed through a share purchase agreement, with Maruti Suzuki issuing shares to SMC as consideration. Suzuki Motor Gujarat will later become a wholly-owned subsidiary of Maruti Suzuki.
Read more here.
Coal India, partners to invest ₹3,095 crore in fertiliser JV
According to a Reuters report, Coal India, GAIL, and Rashtriya Chemicals & Fertilizers (RCF) will invest ₹3,095 crore in their fertiliser joint venture in Odisha. GAIL and RCF will put in 17.3 billion rupees, while Coal India will invest 13.64 billion rupees in Talcher Fertilizers to maintain their current stakeholding. Each of the three firms holds a 31.85% stake in Talcher Fertilizers.
Read more here.
Post your comment
No comments to display