Bajaj Finance to Raise Rs 10,000Cr Via QIP, Preferential Issue - Top Indian Market Updates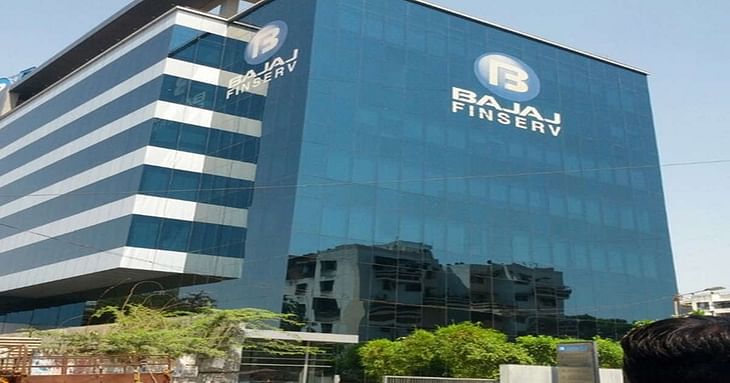 Here are some of the major updates that could move the markets tomorrow:
Bajaj Finance approves ₹10,000 crore fundraise via QIP, preferential issue
Bajaj Finance Ltd's board has approved a fundraise of up to ₹8,800 crore via a Qualified Institutional Placement (QIP). It has also approved raising up to ₹1,200 crore through a preferential issue of up to 15.5 lakh warrants convertible into an equivalent number of equity shares to Bajaj Finserv (its promoter company). Post conversion of the preferential warrants into equity, Bajaj FInserv's share in Bajaj Finance will rise from 52.45% to 52.57%.
Read more here.
Tata Motors to upskill 50% of employees with new-age auto tech
Tata Motors plans to equip over 50% of its overall workforce with new-age auto tech capabilities within five years. This is part of the automaker's strategy to develop skilled and future-ready staff focused on electric vehicles (EVs) and other emerging technologies in the auto industry. The company has specially curated training modules to address the requisite developmental needs of shopfloor technicians and line engineers.
Read more here.
NHPC's Teesta V plant shut after flash flood in Sikkim
NHPC Ltd shut down all units of its 510 megawatt (MW) Teesta V power plant after the flash flood in the Teesta River in Sikkim. A 500 MW project (Teesta VI) under construction has also been affected. Detailed assessment of losses and damages suffered will be carried out after the water level recedes, which may take 4-5 days.
Read more here.
TCS secures order from Georgia state government
The Georgia Department of Labor (GDOL) has selected Tata Consultancy Services (TCS) to replace its 1980s-era legacy platform with a scalable cloud-based unemployment insurance system that streamlines the claims process. TCS' latest order win comes after the tech giant already secured multiple orders across sectors in September.
Read more here.
Manappuram Finance's arm files ₹1,500 crore IPO papers with SEBI
Asirvad Micro Finance (AMF), a subsidiary of listed NBFC Manappuram Finance, filed a Draft Red Herring Prospectus (DRHP) with capital market regulator SEBI to raise ₹1,500 crore through an initial public offering (IPO). The public issue is purely a fresh issue of equity shares with no offer-for-sale (OFS) component. AMF has a presence across 22 states and 4 UTs through a network of 1,684 branches as of FY23.
Read more here.
Hindalco to sign pact with Odisha Mining Corporation for long-term supply of Bauxite ore
Hindalco Industries Ltd will enter into a pact with the Odisha Mining Corporation for long-term supply of Bauxite ore. The company plans to secure Bauxite ore for its proposed 2-million tonnes alumina refinery and 150-MW captive power plant at Kansariguda, Rayagada district, in Odisha.
Read more here.
JLR retail sales rise 21% YoY in Q2
Jaguar Land Rover's (JLR) retail sales rose 21% year-on-year (YoY) to 106,561 units for the quarter ended September (Q2 FY24). The company had posted retail sales of 88,121 units in Q2 FY23. JLR's wholesale volumes stood at 96,817 units, up 29% YoY. Wholesale volumes for the first half of FY24 were 1.90 lakh, up 29% YoY.
Read more here.
Future Consumer defaults on ₹370 crore payment
Future Consumer Ltd (FCL) has defaulted on the payment of ₹369.59 crore towards principal and interest on loans from banks, financial institutions and unlisted debt securities in the September quarter (Q2 FY24). The default amount for unlisted debt securities such as Non-Convertible Debentures (NCDs) and Non-Convertible Redeemable Preferential Shares (NCRPS) is ₹115.64 crore for Q2. FCL's total liabilities stand at ₹468.12 crore, including short-term and long-term debts.
Read more here.
Post your comment
No comments to display