Can The Digital Wallet market help Bajaj Finance Expand?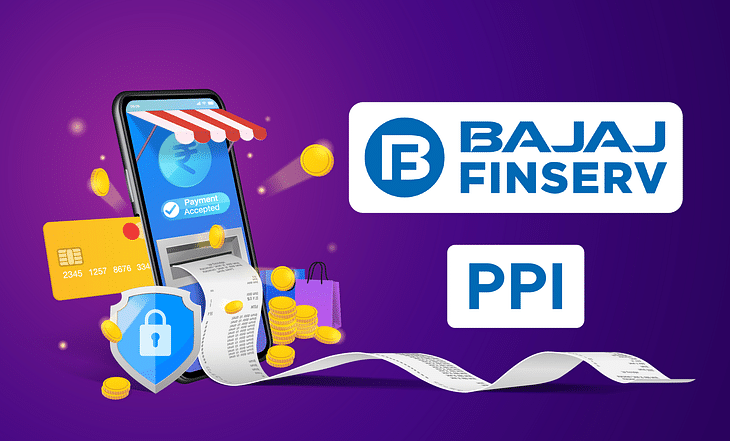 Bajaj Finance has become a household name through its various offerings in the finance sector. The Non-Banking Financial Company(NBFC) has now made a major breakthrough as they have received a green light from the RBI to venture into another domain. Let's see what it is and how strong beneficial it can be for Bajaj Finance. But before that, it is important to know what PPIs are.
What are PPIs?
PPI stands for Prepaid Payment Instruments. PPIs can be used to facilitate buying goods and services against the value stored on the instrument. For example, you can say that PayTM's wallet is a PPI. PPIs can be of various types: Mobile Wallets, vouchers, magnetic chips, payment wallets and others. Semi-closed PPIs are those instruments that can only be issued by banking institutions or non-banking institutions approved by the RBI.
The Story
Last week Bajaj Finance got the nod from the Reserve Bank of India to launch its digital wallet. The authorisation was granted for the operation of a semi-closed Prepaid Payment Instrument with perpetual validity. Here perpetual validity means that Bajaj Finance does not have to seek a new authorization every year from the respective authorities. This is an important criterion because seeking approval every year raises doubts in the mind of the users of the wallet.
With this, they will compete against the likes of Paytm and Amazon in the prepaid payment business. Bajaj Finance is a well-known name in consumer NBFC. Taking a robust step with a digital wallet demonstrates that the company is planning to widen their services.
They have already launched the Bharat Bill Pay system on Bajaj Pay in January. The UPI payment system will go live this month alongside the digital wallet. Thus, customers will be able to use UPI, PPI, EMI cards, and credit cards as part of Bajaj Pay's integrated payment solution.
UPI taking over Digital Wallet?
Digital wallets used to be a big thing earlier but slowly it is losing ground against UPI (Unified Payments Interface). It was not only UPI that impeded Digital Wallet's growth trajectory but it was also the arrival of KYC and other norms which made the process of storing money in digital wallets more troublesome. From October 2017 to March 2018, the market share of e-wallets in India is said to have decreased by 40%-50%.
You would be wondering what is the difference between a UPI and a Digital Wallet? So, UPI involves direct bank to bank transfers. On the other hand, a digital wallet is more like an intermediary (middlemen) between the two bank accounts involved. The major issue between the two is the transaction limit placed by the RBI. With UPI, the transaction limit is Rs 1 lakh per transaction while the wallet transaction is limited to Rs 10,000 per month for non-KYC customers. This forced many users towards UPI, thus, decreasing the popularity of Digital Wallets.
However, things have started to change lately. On 9th April 2021, RBI brought alterations to help these Prepaid Payment Instruments. Soon, the storage limit on these wallets will be increased up to Rs 2 lakhs. Earlier this limit was half of it, that is, Rs 1 Lakh. Another benefit was for the non-bank wallets as they were allowed to do real-time gross settlement and the National Electronic Fund Transfer. This will help those users who don't want to use their primary bank account online or store their bank account details with any third-party provider.
Conclusion
Bajaj Finance will be hoping that their new initiative will help them to increase their customers' reach. They already have a substantial client base and this new wallet will attract their loyal customers. The new rules pertaining to PPIs will benefit them but are they enough to help them to fight against UPIs popularity? We are not sure. You still have to undergo the KYC process whereas UPI is completely hassle-free in this regard.
The e-wallets need to provide incentives to their customers to hinder the UPI boom we are experiencing currently. If they can give interest to the customers on the basis of the money stored in the account, people might get more interested but this is a service which is provided by banks. The NBFC still has a long way to go with this digital wallet but this move should be taken positively for their long-term future.
What are your opinions on Bajaj Finance operating with PPIs? Do let us know in the comments section of the Marketfeed app.
Post your comment
No comments to display