Bajaj Auto Announces Rs 2,500 crore Share Buyback Plan - Top Indian Market Updates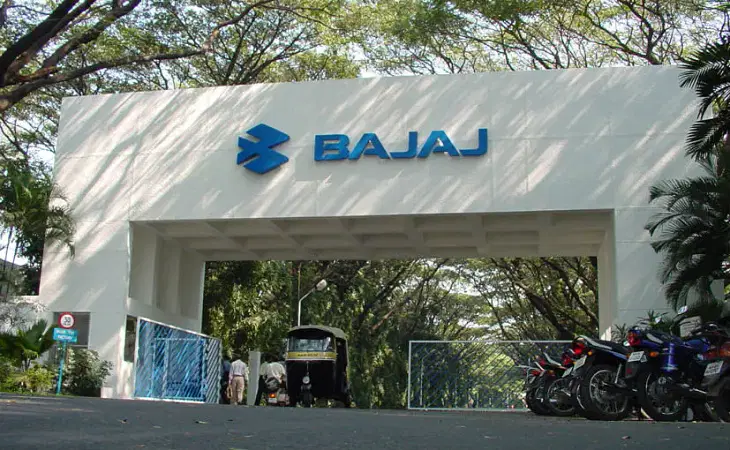 Here are some of the major updates that could move the markets tomorrow:
Bajaj Auto announces Rs 2,500 crore share buyback plan
Bajaj Auto Ltd's board has approved the buyback of shares worth up to Rs 2,500 crore. The two-wheeler manufacturer intends to buy back 54.35 lakh shares (aggregating up to 1.88% of the total paid-up share capital) via the open market at Rs 4,600 per share. The buyback price is a 20.64% premium to Friday's closing price of Rs 3,812.80.
Read more here.
India's petroleum products' export falls 1% in May: Oil Ministry data
India's total export of petroleum products fell 1% year-on-year (YoY) to 5.7 million metric tonnes (MMT) in May 2022. Exports had risen 22% YoY in April as demand soared in the domestic market. Imports increased 14% YoY to 3.2 MMT in May, compared to 3.8 MMT in April. Diesel and petrol make up three-fourths of India's petroleum products exports in terms of volume, while LPG comprises 40% of imported fuels.
Read more here.
TTK Prestige acquires 40% stake in Ultrafresh Modular Solutions
TTK Prestige Ltd will acquire a 51% majority stake in Ultrafresh Modular Solutions (UMS). This move mark's the company foray into the fast-growing modular kitchen solutions segment. TTK Prestige has invested nearly Rs 20 crore to acquire a 40% stake in UMS. It will invest another Rs 10 crore to acquire a further 11% stake. The acquisition is in line with TTK Prestige's overall goal of becoming a total kitchen solutions brand.
Read more here.
Aurobindo Pharma receives SEBI's warning letter over ongoing USFDA audit
Aurobindo Pharma Ltd has received a warning letter from the Securities & Exchange Board of India (SEBI) for non-disclosure of details related to an ongoing audit of one of its manufacturing units in Hyderabad and observations made by the US Food and Drug Administration (USFDA). The warning letter observes that the company had "disclosed very limited and restricted information". It also did not disclose detailed reasons for the audit and did not consider the observations of USFDA as serious.
Read more here.
ISRO's optical imaging system technology transferred to Paras Defence & Space
New Space India Ltd (NSIL) has signed a letter of intent (LoI) with Paras Defence and Space Technologies Ltd for transferring the 'Optical Imaging System' technology developed by the Indian Space Research Organisation (ISRO). The tech will be handed over through a Technology Transfer Agreement for the development, manufacturing, and sale of Optical Imaging Systems in India and abroad.
Maruti Suzuki bets big on hybrids over EVs
Maruti Suzuki India Ltd (MSIL) stated that electric vehicles (EVs) are not the solution for decreasing carbon emissions, at least not immediately. The automaker believes that vehicles powered by hybrid technology, natural gas, and biofuels will be much better options than EVs as India generates ~75% of its electricity from coal. MSIL is planning to launch its first hybrid car under a partnership between Suzuki Motor Corp and Toyota within 12 months.
Read more here.
Adani Enterprise's arm raises Rs 6,000 crore loan to set up greenfield copper plant
Kutch Copper Ltd (KCL), a subsidiary of Adani Enterprises Ltd, has secured a debt of Rs 6,071 crore. The funds will be utilized towards setting up a copper refining capacity of 0.5 million tonnes per annum (MTPA) as part of Phase-1 of the greenfield plant. The total planned capacity is 1 MTPA in two phases. KCL aims to boost the production of refined copper, which plays a vital role in strengthening India's shift towards renewables and EVs.
Read more here.
M&M launches all-new Scorpio-N; price starts at Rs 11.99 lakh
Mahindra & Mahindra (M&M) Ltd has launched the all-new seven-seat Scorpio-N SUV in the Indian market. The prices of the manual variants of the SUV start at Rs 11.99 lakh and go up to Rs 19.49 lakh (ex-showroom). Bookings will start on July 30, 2022, at dealerships and M&M's online website. Deliveries are set to commence during the festive season.
Read more here.
Post your comment
No comments to display