Antrix-Devas Multimedia Case: India At Stake?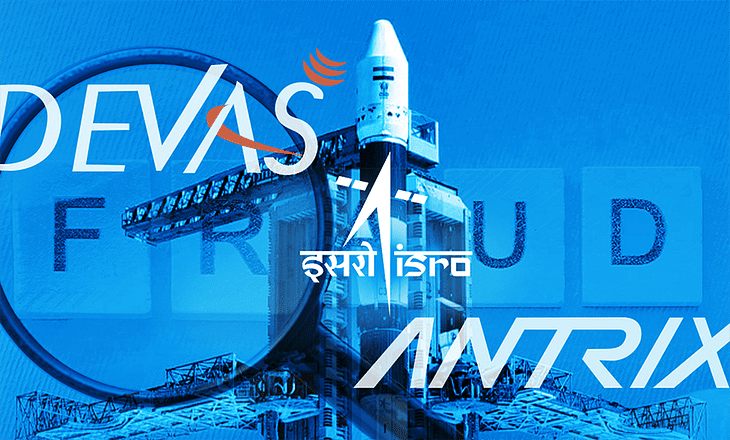 A deal made in 2005 between Devas Multimedia and ISRO's commercial & marketing arm Antrix has now put government assets across the world at stake. The deal between Devas Multimedia and Antrix eventually fell apart. Devas Multimedia was termed a fraudulent firm by Indian authorities, and Antrix was deemed unreliable by private/foreign investors. Two arbitration courts, one in Canada and one in the USA, have ruled in favor of India-based Devas Multimedia, giving it the right to seize India's assets abroad. Cairn Energy won a similar ruling in its favor giving it the same right; to seize Air India's assets abroad.
There are two questions under the radar. First, is India an unfriendly place for new business opportunities? Second, do foreign entities pave their way in India through corruption and lobbying? In this piece, we talk about the developments that led to the dispute and what lies ahead of it.
The Story
Devas Multimedia is a Bengaluru-based company that provides satellite-based multimedia services. The company offers content creation and transmission services over satellite and the internet. The company was started by ex-ISRO employees. A few ex-ISRO employees are even shareholders in the company.
Antrix Corporation is an Indian government-owned company. It is a commercial and marketing arm of the Indian Space Research Organisation (ISRO) under the direct supervision of the Department of Space overseen directly by the Prime Minister's Office. Incorporated in 1992, the company provides technical consultancy services and transfer of technologies to industry.
Devas Multimedia and Antrix Corporation signed a deal in 2005. The deal was such that Devas would get rights to use ISRO's two satellites GSAT 6 and GSAT 6A for media transmission. In exchange, Devas would pay Antrix a sum of ₹14 billion (~$190 million) over a period of 12 years.
In 2011, the contract was terminated indefinitely by Antrix. Antrix said that the step was taken at the orders of the Central Government. The then UPA government opposed the deal. What followed was a CBI-ED investigation over money laundering allegations, a liquidation proceeding by the National Company Law Tribunal (NCLT), and a lot of flack by government agencies against Devas Multimedia.
Shareholders of Devas Multimedia, Deutsche Telecom, and some investors from Mauritius were not happy about this. They took Antrix to multiple courts worldwide and won most rulings in their favour, asking for a compensation of nearly $1.5 billion.
Two Cases - In Favor Of Devas vs. Antrix
In Favor of Devas Multimedia:
Devas and Antrix signed a deal. Antrix terminated the deal without citing any legally valid reason. In a notice to Devas, Antrix stated that the Central Government had decided to terminate the deal acting in its sovereign capacity and in the event of force majeure. Naturally, Devas would deserve compensation in this case.
In September 2015, the International Chamber of Commerce's (ICC) arbitration court ordered Antrix to pay $672 million to Devas. The government did NOT appoint any representative at the ICC proceedings.
In 2016, the Permanent Court of Arbitration at Hague in the Netherlands ordered Antrix to pay $1.6 billion in compensation to Devas Multimedia.
Devas Multimedia also has a subsidiary in the United States. Devas and its shareholders then approached the Court of Western District of Washington in Seattle. In 2020, the court ruled asking Antrix to pay $1.2 billion in compensation to Devas Multimedia.
A Canadian court has also ruled in favor of Devas Multimedia. The court has allowed Devas and its shareholders to seize assets of Air India abroad and other government assets. These include aircraft, funds deposited by Air India with the International Air Transport Association, and other assets.
Devas also filed a petition in a French court intending to seize Indian government assets in Paris. These include government guest houses, apartments and complexes used by Indian diplomats, and other assets. The French court has ruled in favour of Devas Multimedia freezing Indian government assets in Paris.
In Favor Of Antrix:
In 2009, when the 2G Scam was fresh, certain ISRO scientists leaked information pointing out inconsistencies in the deal. The UPA government in power striked off the deal, citing financial mismanagement, conflict of interest, and favouritism. The UPA government did not want a certain 'S-band' spectrum involved in the agreement to be used due to security concerns.
In 2014-15, the CBI and ED charged Devas Multimedia with acts of fraud, money laundering, and other similar charges. Some ISRO scientists and even an ex-director was put under the radar. G. Madhavan Nair, the chairman of ISRO when the deal was signed, was barred from holding any position under the Department of Space.
In 2020-21, the NCLT and NCLAT termed the deal between Devas and Antrix as fraudulent.
What was the nature of the fraud? Devas apparently sold its shares for a premium valuation. The NCLAT believes that the funds thus raised were used to open a subsidiary in the US and not for providing services. Devas did make payments to business support services without receiving any actual services in return. It believes that the company was started with a bad intention. It was set up only to get foreign funding from abroad and divert the funding to other foreign entities.
An NCLAT order states that the deal between the two entities was signed by a 'clerk' on behalf of Devas. NCLAT questions why such a prestigious agreement was signed by an Article Clerk who had no background in science and technology.
The NCLAT observed, "Devas has continued to misuse the process of law to its advantage. It has successfully taken arbitration out of the country contrary to the terms of the agreement. and even without permitting Antrix/government to take appropriate course of action on the award, it has precipitated the issue by initiating various proceedings before Indian and foreign courts for enforcement of the award in question, when the validity of award is under challenge before the competent court."
Conclusion
The case is extremely complicated. As a reader, the intention of those involved in the deal is unknown. While Devas has secured favourable orders from courts abroad, Antrix has tied the noose around Devas in India. Devas won so many court orders abroad because of Bilateral Investment Treaties (BIT) that India has signed with Germany and Mauritius. Deutsche Telecom and certain investors from Mauritius hold a significant stake in the company. Both Antrix and Devas have subsidiaries or deals in the United States, leaving Antrix vulnerable to court orders in the US.
In the end, if Indian entities or Air India assets get seized by private entities abroad, it is the taxpayer who is at loss. This adds even more emphasis on why one must be updated on such incidents.
Post your comment
No comments to display