Anand Mahindra: The Driving Force Behind Modern Mahindra & Mahindra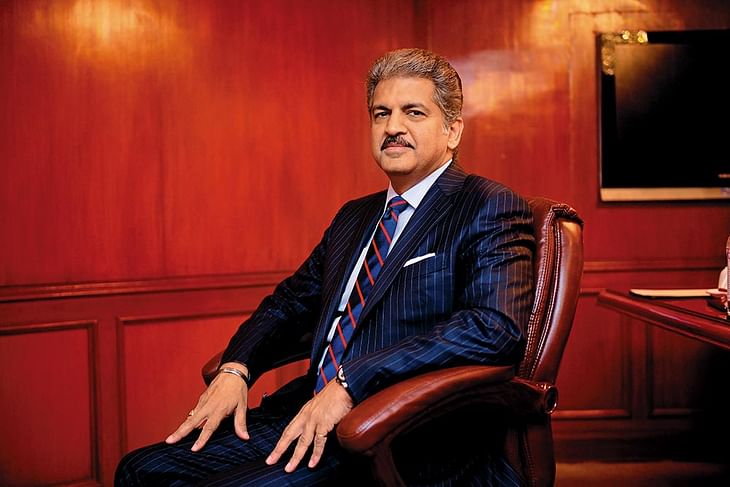 With a 75-year old legacy, the Mahindra Group has become one of the largest multinational conglomerates in the world. Their businesses span over automobile manufacturing, IT solutions, financial services, logistics, electric mobility, real estate development, renewable energy generation, and much more. The group has played a significant role in the economic development of India. Moreover, it has established a strong presence in over 100 countries.
The main factor behind their rapid growth and expansion can be attributed to the efforts and vision of three generations of top-class family management. As most of you are aware, it is Anand Mahindra who currently leads the Mahindra Group. Apart from being a visionary industrialist from India, he is well known for witty or thought-provoking tweets. Let us learn more about this accomplished businessman.
Brief Profile - Anand Mahindra
Anand Mahindra was born in Mumbai on May 1, 1955, to industrialist Harish Mahindra and Indira Mahindra. He is the grandson of Jagdish Chandra Mahindra, the co-founder of Mahindra & Mahindra (M&M). After finishing his schooling, he went on to study film making and architecture at Harvard University. He completed his MBA from Harvard Business School in 1981.
He initially joined Mahindra Ugine Steel Company (MUSCO) as an Executive Assistant to the Finance Director. MUSCO is a manufacturer of specialty steel, stampings, and rings. In 1989, he was appointed as President and Deputy Managing Director of the firm. In the same period, he initiated the Mahindra Group's diversification into real estate development and hospitality management. Two years later, he took over the role of Deputy Managing Director of Mahindra & Mahindra Ltd. He rose through the ranks and was designated as the Executive Chairman of M&M in November 2016. Anand Mahindra has spearheaded the automobile company's rapid growth and diversification. He will continue to serve as the Executive Chairman of M&M till November 2021.
He was also a co-promoter of Kotak Mahindra Finance Ltd (KMFL). In 2003, KMFL was converted into a bank and is now one of the largest private-sector lenders in India. Anand Mahindra is currently a Non-Executive Director of Kotak Mahindra Bank.
According to Forbes, Anand Mahindra's current net worth stands at $1.9 billion (as of March 24, 2021).
M&M under Anand Mahindra's Leadership
Anand Mahindra joined Mahindra & Mahindra in April 1991. From the very beginning, he worked extensively towards the growth he had envisioned for the company. He focused on improving the productivity of workers and increasing the overall production capacity. To launch new cars, he laid major emphasis on strategic acquisitions and mergers. Scorpio, the evergreen sports utility vehicle (SUV), was one of Anand Mahindra's pet projects. It later became M&M's flagship for expansion into new markets. By acquiring Punjab Tractors in 2007, the group was able to double its share in the Indian tractor market within three years. M&M is currently one of the largest tractor manufacturers by sales volume.
For obtaining technological and management expertise, his group tied up with large automakers such as Ford, Navistar International, Renault, etc. In 2010, Mahindra bought a majority stake in Bangalore-based Reva Electric Car Company (currently known as Mahindra Electric Mobility Ltd). This supported the group's entry into the development of electric vehicles (EVs).
However, not all acquisitions have been successful. In 2004, Mahindra bought a significant stake in South Korea-based Ssangyong Motor. Around four years later, the company filed for bankruptcy. To this date, Ssangyong has become a major burden for M&M due to its massive losses and high debt. Similarly, two-wheeler manufacturer Kinetic was not able to grow in India's highly-competitive market. Despite these downfalls, Anand Mahindra and his team went back to the drawing board and focused on finding efficient ways to cover their losses.
Important Lessons From His Life & Career
Anand Mahindra often shares inspiring videos, pictures, and quotes on Twitter to encourage and motivate his followers. The business tycoon considers the social media platform as a great business tool. He believes in establishing a strong system of checks and balances for all activities. Thus, he welcomes and addresses all kinds of criticisms on Mahindra Group's operations or products from the general public.
Another important lesson we can learn from Anand Mahindra is how one can learn and improve from past mistakes. For instance, in 2008, the Mahindra Group entered into the commuter bike segment by acquiring Kinetic Motors. They relaunched the 'Freedom Bike' series with 'Mojo'- but did not succeed in the highly competitive market. After almost a decade of poor sales, Anand Mahindra decided that Mojo would offer premium bikes as a cost-saving measure. In 2019, he stated that the failure of the commuter bike series helped his company to learn and enter the premium two-wheeler segment.
Amidst the Covid-19 pandemic, Mahindra & Mahindra incurred a severe loss of Rs 3,255 crore in March 2020. The automaker posted a heavy decline in revenue for the quarter ended June (Q1 FY21) as well. However, Anand Mahindra did not lose hope in his company. Moreover, he believed in turning all negative conditions into an opportunity. He stated that the lockdown period gave the company a chance to reboot thinking, reinvent approaches, and recommit to financial goals. As a result, we could see M&M focusing on increasing tractor production and sales to support the agricultural sector.
Giving Back to Society
Anand Mahindra has pioneered many social initiatives that uplift the poorer sections of society. One such project is Nanhi Kali, which provides primary education to disadvantaged girls in India. He has also focused on setting up safe drinking water supply projects in our country. Amidst the Covid-19 pandemic, he offered to convert Mahindra Holiday resorts into temporary care facilities. His company also started working on how their manufacturing facilities could make ventilators. All this shows us his passion for nation-building and statehood.
He even donated $10 million to support the Harvard Humanities Center in 2010. This is considered to be the biggest donation ever made by an individual to an establishment situated overseas. In recognition of this donation, the center was renamed Mahindra Humanities Center at Harvard.
Conclusion
"Failure is hard to swallow. You have to go inside, and begin investing again. 'Dar ke aage jeet hai', beyond the fear lies victory. That is just not a slogan. If we really go inside internally, and we as a nation have a great tradition to understand how to go inside, we find strength" -Anand Mahindra
As we can see, Anand Mahindra is much more than an accomplished entrepreneur. Over the years, he has inspired many by showing us the importance of hard work and determination towards securing goals. He clearly knows how to plan things out and take his company to great heights. The Mahindra Group has stayed true to its mantra- "We think GLOBAL, drive INNOVATION, and we CARE". For his contributions to the field of trade and industry, Anand Mahindra was honored with the third-highest civilian honour— the Padma Bhushan— in 2020. Let us learn to understand and imbibe the values for which this great individual stands for.
Post your comment
No comments to display