An Analysis of India's Booming AI Industry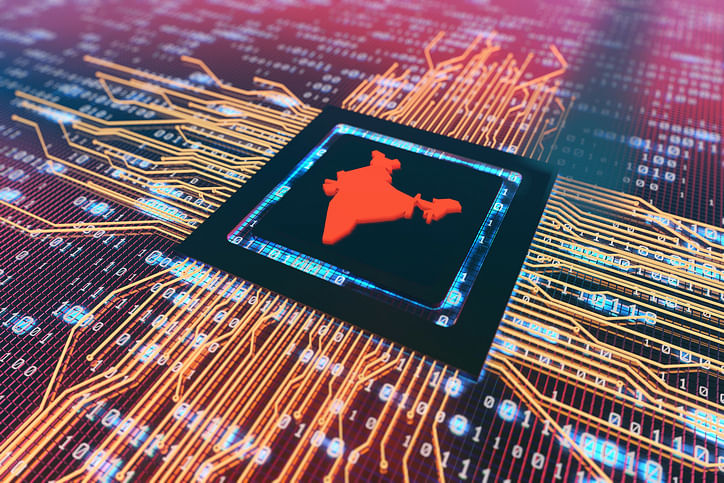 We live in a world where intelligent computers or machines recognise and interact with human speech and objects. It can even strategise and solve problems like humans. Smartphones, banking systems, and social media platforms are able to analyse our behaviour patterns and help enhance the quality of everyday life. Self-driving or autonomous cars are finally a reality.
In this article, we explore an industry that is considered vital for India's growing economy— the artificial intelligence (AI) industry! We shall also find out who the top players in this field are.
What Exactly is AI?
In simple terms, Artificial Intelligence (AI) is a branch of computer science that builds smart machines capable of performing tasks that typically require human intelligence. We can create algorithms (a set of rules) to classify, analyse, and draw predictions from extensive data. Thus, smart machines can learn from new data, act on it, and efficiently solve problems in our personal and professional lives. AI is capable of making decisions and performing tasks at a much faster speed with accuracy. It is essentially creating a world where human intervention is not required.
Meanwhile, Machine Learning (ML) is a division of AI wherein systems can identify patterns and link them by analyzing data made available to them.​​ Many enterprises use ML to track and understand customer behavior and operational business patterns.
AI can now drive vehicles, detect cancer cells, help with facial recognition, and even make financial decisions! Law enforcement agencies and court systems use AI. Repetitive tasks such as clerical work, invoicing, and management reporting can be automated to save time and costs. Many factories use AI-powered robots to increase productivity and improve accuracy. You may not even realise it, but AI can be found everywhere: the Google Assistant and Siri on your devices, conversational bots, email spam filters, restaurant or OTT movie recommendations, etc.
Now, let's look at the top five companies leading the AI revolution in India:
Tata Elxsi Ltd
Tata Elxsi Ltd is a company that often goes under the radar of most investors. It is one of the leading providers of design and technology services in the world. With the help of digital technologies such as Internet of Things (IoT), Cloud, Mobility, Virtual Reality, and AI, Tata Elxsi develops smart products and services for their customers. All these applications will be used on a massive scale in the future as the world shifts toward AI and data analytics.
The Bengaluru-based firm serves the automotive, home appliances, semiconductor, media, broadcast, communications, rail, and healthcare industries. It has received considerable recognition in the fields of self-driving cars, video analytics solutions, and healthcare monitoring. In the current influencer era, Tata Elxsi has delivered AI solutions for content curation, moderation, understanding trends, and recommendation of ad insertion.
The Artificial Intelligence Centre of Excellence (AI CoE) by Tata Elxsi deals with the growing need for intelligent systems.
L&T Technology Services Ltd
L&T Technology Services (LTTS) offers engineering, research, and development services across India, North America, and Europe. The company builds automation and process control systems for factories/plants across multiple industries. Moreover, it offers cloud, Internet of Things (IoT), artificial intelligence (AI), and data analytics services.
Last year, US-based Mavenir and NVIDIA selected LTTS to accelerate the adoption of the industry's first converged AI-on-5G. NVIDIA's AI-on-5G is a platform that will accelerate the digital transformation of enterprises across all industries. Meanwhile, LTTS also developed an AI-based smart parking solution with Intel Corporation.
Happiest Minds Technologies Ltd
Happiest Minds Technologies is a leading IT solutions and services provider based in Bengaluru. They offer AI, cloud, Internet of Things (IoT), blockchain, and robotics services across industries. The company uses artificial intelligence for language processing, image analytics, object identification, and video analytics to provide technology solutions. Happiest Minds also works on emerging technologies like augmented reality (AR) and virtual reality (VR). The mid-cap IT company is currently planning to acquire firms with expertise in automation and AI.
Cyient Ltd
Hyderabad-based Cyient offers geospatial, IT, and data analytics solutions in Asia, North America, and Europe. It is one of the Top 30 outsourcing companies in the world. They primarily develop and use AI for remote sensing, navigational data mapping, and other location-based services.
Mphasis Ltd
Mphasis is an information technology solutions provider that specializes in cloud-based AI services worldwide. It offers blockchain, business process, enterprise automation, design, infrastructure, and cloud services. In July 2021, the United States Patent and Trademark Office (USPTO) awarded Mphasis a patent for its AI-driven application and infrastructure management solution. It predicts errors and failures of any application and enables preventive maintenance measures. The company also aims to expand its portfolio of AI/ML innovation in the coming years.
Conclusion
After realising its true potential, Indian enterprises have been investing heavily in artificial intelligence solutions to reduce costs and improve customer retention. Other important companies in the AI/robotics industry include Zensar Technologies Ltd, Persistent Systems Ltd, Tata Consultancy Services (TCS), and Affle India Ltd. A research report by International Data Corporation (IDC) forecasts the Indian market for AI software and hardware services to grow at a CAGR of 20.2% to a whopping $7.8 billion! Indian organisations plan to use AI extensively for customer support, IT automation, security, supply chain management, and much more.
If developed ethically and morally, AI could contribute significantly to the betterment of society.
What are your views on the evolving AI industry in India? Let us know your views in the comments section of the marketfeed app!
Post your comment
No comments to display