NSE Algo Scam, All About The National Stock Exchange(NSE) Co-Location Scam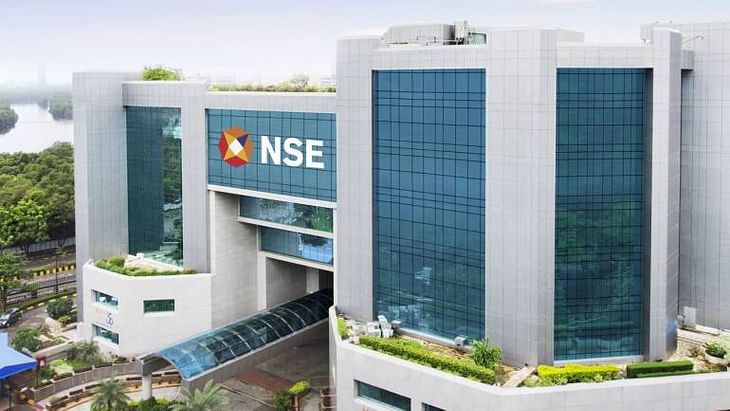 Scams have taken place within exchanges and the stock market, but have you ever heard of a stock exchange itself scamming someone? The National Stock Exchange did exactly that in what is called the 'NSE co-location Scam'. This scam involved close to 62 brokers, advisories, traders, and the employees of the National Stock Exchange. Here's a quick brief on what the co-location scam was all about.
What is Co-location?
Generally, brokers and proprietary traders have machines at their office which are connected to a primary server at the National Stock Exchange through which they place orders. Sometimes, because of too many people trading on this server and technical glitches, there was a delay in placing orders which caused losses to these brokers and proprietary trading firms.
The National Stock Exchange, in the year 2009, started providing 'co-location services' to brokers for a fee. In this, brokers and firms were allowed to place their servers within the premises on the National Stock Exchange for a premium. This provided them tick-by-tick price data, faster than others and hence giving an advantage over them. A tick by tick data is the most detailed data available showing each and every trade, every second, that is made on the exchange.
Even though this was a question of a few seconds, this led to huge amounts of profits for the firms that availed of the co-location services. Most of these firms used algorithmic trading or high-frequency trading(HFT), where machines and computers buy and sell shares within a matter of seconds based on algorithms. A faster price feed caused them to profit almost every day out of this.
Co-location services are completely legal and NSE had done nothing wrong in offering these services. However, the Securities and Exchanges Board of India(SEBI) had decided to turn a blind eye to the regulation of this service. SEBI did not launch any 'working paper' or strict guidelines regarding these services. Some say that there was a political nexus behind this motive.
The Co-location Scam
Secondary Server: There are two kinds of servers at NSE that process all the trades:, primary servers and backup secondary servers. In co-location, broker's servers were connected with a primary server and in case of a technical snag, they were connected with the backup servers.
Preferential Treatment: Some brokerages tied-up with the employees of the National Stock Exchange(NSE) in order to know which secondary server would be switched on and when. These brokers would therefore be the first ones to connect to the secondary server and would later populate the server by connecting to more than twice. This would cause the server to act slow for other brokers due to increased traffic, giving an advantage to them. Mainly, one firm called OPG Securities is said to have taken advantage of the above-given situation. Many brokers were given preferential connections to the servers of NSE. It is said that the senior management of NSE plus some politicians had their personal interests in these firms.
A company named AlphaGrep with the help of a company named Sampark Infotainment setup 'dark-fiber' links connecting the NSE servers with its own. A dark-fiber is an unused optical fiber. There is no traffic or disturbance on the dark fiber, which means that AlphaGrep could get the tick by tick data faster than others. This was done with irregularities. The company, Sampark Infotainment did not have the necessary licenses from the Department of Telecommunications.
How the Scam Got Public
A whistleblower by the name of 'Ken Fong' from Singapore wrote to SEBI in 2015 regarding irregularities in the co-location system in NSE and the use of dark fiber lines. As time passed, the whistleblower wrote more such letters to SEBI and business-media houses. Sucheta Dalal who exposed the Harshad Mehta scam published the first letter on her website MoneyLife, you can check it out here.
Fun Fact: NSE filed a Rs 100 crore defamation suit against MoneyLife for the article regarding the co-location scam, but itself ended up paying 3 Lakhs to MoneyLife in restitution. They were also fined another Rs 47 lakhs to be paid to Tata Memorial Hospital and Masina Hospital in Mumbai.
SEBI formed an Expert Committee(EC) for the preliminary investigation of the claims. The Technical Advisory Committee(TAC) of SEBI investigated the technical matters of the claim. Ironically, the NSE formed a Disciplinary Action Committee(DAC) to act against brokers who were involved in the scam.
Deloitte, Ernst and Young, and the Indian School of Business were appointed to perform a forensic audit of the scam. The Income Tax Department and CBI probed the co-location 'scam'.

In December 2016, NSE's then CEO Ms. Chitra Ramakrishna and Vice Chairman, Ravi Narain, resigned. The National Stock Exchange's IPO was stalled and still has not happened. The NSE was ordered to pay close to Rs 1,300 crores in fines which it tried to recover by fining other brokers and firms involved in the colocation scam.
The Current Situation
In January of this year, regulatory body SEBI dropped charges on nine current and former officials of the exchange, including ex-MD and CEO Ravi Narain, saying they cannot be held responsible for any misconduct or non-compliance in the so-called 'dark-fibre issue'. Then who can be held responsible?
What happens when the people and institutions who are supposed to protect us turn the villains? Are these fines enough to stop or scare them? Is this not comparable to cheating retail consumers? And why was no one sent to jail even after clearly profiteering and getting caught? A lot of questions remain unanswered. NSE is even saying that it has 'strong grounds to contest the above orders including monetary liability raised by SEBI'.
Would certainly love to get more clarity on who actually were involved, with the top courts of the country taking strict action against officials trying to loot us.
You can read more about the co-location scam in the official SEBI order over here.
Post your comment
No comments to display