Airtel: Struggling in India, Thriving in Africa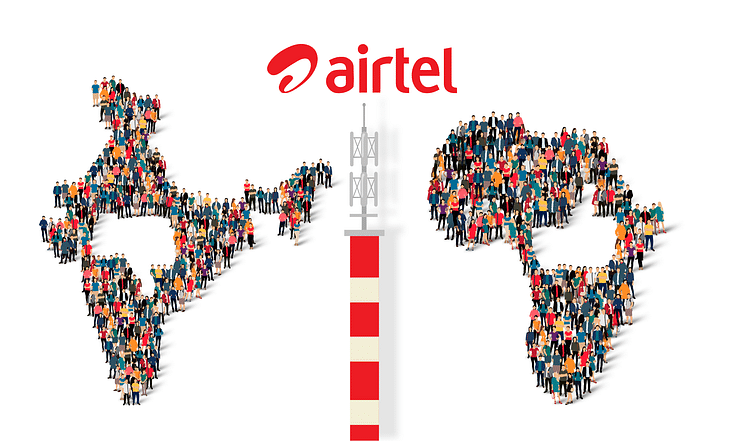 Airtel has been in bad waters in India for almost a decade. There are some reasons for it. Firstly, there are the taxing regulations and interventions by the TRAI or the Telecom Regulatory Authority of India. Then comes the one-and-only, Reliance Jio, which changed the face of the Indian telecom industry. The price competition that it offered threw a major blow to its counterparts in India. Airtel was one of them. However, in a land far far away, Airtel seems to be making some big bucks. That land is the African Sub-Continent. So what makes Airtel Africa different from Airtel India?
The Market Of Airtel Africa
Airtel Africa consists of 14 countries under it. The biggest market for Airtel Africa is Nigeria, which contributes to more than 40% of its total revenue. Africa is an unexplored place in terms of telecom ventures, therefore Airtel saw potential in exploring Africa for a stint in telecom. Airtel Africa was officially launched in June 2010. Since then Airtel Africa has gained a subscriber base of 111 million people, which is 11.1 crore users.
Why did Airtel choose Africa of all places though? What separated the African telecom market from the Indian market is its low-competition, its low population density, easy availability of spectrum, no strict regulatory authority in Africa unlike the TRAI in India. Also cheap availability of resources like land and labour, and finally, the immense potential in the unexplored African telecom market also makes the market very lucrative.
Airtel Africa also has its own mobile money service, Airtel Money, which includes payments systems, micro-loans, savings, and international money transfers with an 18 crore user base. Airtel Money contributes close to 9% of Airtel Africa's total revenue. Through this Airtel is promoting financial inclusion in the region.

Is Airtel Africa a lifesaver?
Airtel Africa contributes close to 23% of Bharti Airtel's total revenue. After the pandemic, the September 2020 Q2 that the contribution of Airtel Africa to the consolidated revenue increased by 5%.
During the COVID-19 lockdown period, While Airtel India lost close to 80 lakh subscribers in the first quarter of this year, Airtel Africa GAINED close to 1 crore subscribers. The COVID-19 pandemic did not impact the financials of Airtel Africa as much as it impacted Airtel India's performance. This is because of the low population density and far fewer COVID-19 cases in Africa, as compared to the rest of the world.
Airtel Africa's ARPU or Average Revenue Per User is generally 35-40% more than that of Airtel India's. Airtel Africa's ARPU was Rs 210(or $2.8) as compared to Rs 162 for Airtel India as of September 2020. This is mainly due to less competition, unlike in India.
Coming to deploying funds 'efficiently', Airtel Africa is performing much better than Airtel India. Airtel Africa's average Return on Capital Employed(Read as Capital Invested) is 13% as compared to Airtel India's 6%, over a period of five years. This means that for every Rs 100 of capital invested Airtel Africa makes Rs 13 as profit, whereas Airtel India makes only Rs 6 as profit.
Airtel Africa, which was a debt-ridden company since inception, has almost halved its debt over the years. Whereas Airtel India continues to mount more and more debt, with the

AGR dues issue

adding fuel to the fire. The Debt/Equity ratio has decreased over the years for Airtel Africa. The Debt/Equity ratio shows how much a shareholder is exposed to debt-related risk. The lower the ratio, the better the financial health of the company.
The company is also looking to sell its tower assets to reduce debts, While the world is racing towards 5G, Africa hasn't touched the finishing line for 4G. Due to the low population density, telecom operators have to spend more on infrastructure to cover a greater user base.
The higher cost of deployment makes it harder for telecom operators to roll out 4G and increase its coverage. Since the coverage for 4G is less, users prefer switching to 2G/3G for its convenience. Sub-Saharan Africa still awaits investment in 4G technologies, 4G is where the investment potential lies and unused 4G capacity. Companies like Vodacare, MTN, and Airtel Africa are filling that gap.
Having adopted the correct cost management strategies, debt management, and marketing, Airtel Africa is filling the gap for 4G and possibly even 5G. Airtel Africa has recently spoken on its 'readiness' on 5G technology in Nigeria.
If Airtel Africa maintains its current subscriber growth, continues to reduce its dependency on debt, faces no unfair competition, and maintains its liquidity, it can surpass major telcos in Africa and become the blue-eyed boy for Bharti Airtel.
Post your comment
No comments to display