Advent Buys Significant Stake in Suven Pharma - Top Indian Market Updates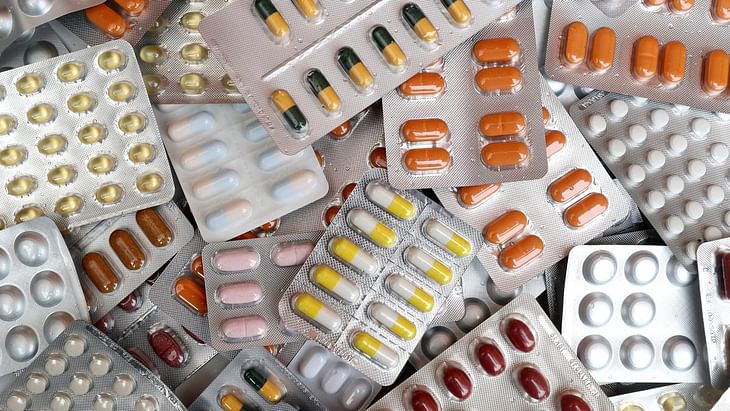 Here are some of the major updates that could move the markets tomorrow:
Advent International acquires significant stake in Suven Pharma
Global private equity investor Advent International has entered into a definitive agreement to acquire a 50.1% stake in Suven Pharmaceuticals Ltd from the Jasti family (promoters) for ₹6,313 crore. Advent will also launch an open offer to acquire an additional 26% of the pharma company. The total deal size would add up to ₹9,589 crore. After the acquisition, Advent intends to explore the merger of its portfolio company Cohance Lifesciences with Suven Pharma.
Read more here.
Central Bank of India to raise up to ₹1,500 crore in FY23
Central Bank of India's board has approved a proposal to raise up to ₹1,500 crore this financial year (FY23) by issuing Basel III compliant bonds. The base issue size is ₹500 crore with a greenshoe option of up to ₹1,000 crore. Under the Basel-III capital regulations, banks globally need to improve and strengthen their capital planning processes.
Read more here.
Electronics industry push for tax rationalisation in Union Budget 2023
The Indian electronics industry wants the government to rationalise tariffs and remove small tariffs of 2.75% on parts and components of mobile phones, sub-assemblies, and mechanics. They want the Centre to reduce Goods & Services Tax (GST) from 18% to 12%. India Cellular and Electronics Association (ICEA) also wants the 20% basic customs duty on high-end phones to be pegged at ₹4,000 per device. This measure could limit the smuggling of high-end phones, which ICEA said will add ₹1,000 crore to the GST collection.
Read more here.
Agrochemical players likely to see 15-17% growth this fiscal: CRISIL
According to a report from CRISIL Ratings, agrochemical players will grow at 15-17% in FY23, primarily driven by continued strong exports and stable domestic demand. Major agrochemical firms registered a stellar 23% growth in FY22. Their revenue could further grow by 10-12% next financial year as India continues to benefit from the China+1 strategy of global players.
Read more here.
Alembic Pharma gets USFDA approval for Fulvestrant injection
Alembic Pharmaceuticals Ltd has received final approval from the US Food & Drug Administration (USFDA) for its generic Fulvestrant injection. The drug is used in the treatment of breast cancer. As per IQVIA data, Fulvestrant injection had an estimated market size of $71 million for the 12 months ended September 2022.
Read more here.
Godrej Properties acquires 62-acre land in Kurukshetra
Godrej Properties Ltd (GPL) has acquired nearly 62 acres of land in Kurukshetra, Haryana, to develop 1.4 million sq. ft. of plotted residential development. Kurukshetra is a self-sufficient city with good infrastructure consisting of schools, colleges, and hospitals. It also has significant historical and religious importance. GPL has been acquiring land in the National Capital Region (NCR) and peripheral areas to expand its presence.
Read more here.
Noida authority directs DLF to pay ₹235 crore for Mall of India land
Noida authority has issued a notice to realty developer DLF, asking it to pay ₹235 crore within 15 days for the dispute related to the land of Mall of India (the biggest mall in the country). The move has come after the Supreme Court ordered the Noida authority to pay ₹295 crore to Veerana Reddy. The authority acquired the land from Veerana Reddy in 2005 and later auctioned it to DLF, who developed the mall there.
Read more here.
Jet Airways pilots, cabin crew exit amid relaunch uncertainty
According to a CNBV-TV18 report, many standby pilots and cabin crew of Jet Airways have exited amid relaunch uncertainty. The report further states that the vice president of in-flight service has been sent on leave, while the salaries of CEO Sanjiv Kapoor and CFO Vipula Gunatilleka have been reduced. Earlier, Bloomberg reported that lenders to Jet Airways are resisting a court-approved resolution plan, further delaying the private airline's relaunch.
Read more here.
Welspun Enterprises to receive ₹2,339 crore in first close of road asset sale
Welspun Enterprises Ltd. will receive about ₹2,339 crore from the first closing of the sale of six road assets to Actis Highway Infra Ltd., said Managing Director Sandeep Garg. "The enterprise value for the transaction is somewhere in the range of ₹9,049 crore, out of which approx. Rs 3,000 crore were received by us during the construction phase from the client," he added. The five projects are the Welspun Delhi-Meerut Expressway, Welspun Road Infra, MBL (CGRG) Road, MBL Road Ltd., and Chikhali Tarsod Highways.
Read more here.
Infibeam Avenues receives RBI approval for Bharat Bill Payment licence
Infibeam Avenues Ltd has received a Perpetual Licence from the Reserve Bank of India (RBI) for its bill payments business, BillAvenue. The licence will allow BillAvenue to function as a Bharat Bill Payment Operating Unit (BBPOU) under Bharat Bill Payment System (BBPS). The licence will help the company offer secure and uninterrupted services to 18,000+ billers, agent institutions and a network of ten lakh agents spread across 2,000 cities and towns in India.
Read more here.
Air India Express, AirAsia India exploring synergies ahead of merger
Air India Express and AirAsia India (which has changed its name to AIX Connect) are exploring synergies in terms of having unified customer touchpoints ahead of their proposed merger. An operational review process is underway to integrate budget carrier AirAsia India with Air India Express, and the merger is likely to be completed by the end of 2023. Post-merger, the entity will be branded as Air India Express.
Read more here.
Post your comment
No comments to display