Adani to Pay Extra ₹26Cr to NDTV Open Offer Sellers - Top Indian Market Updates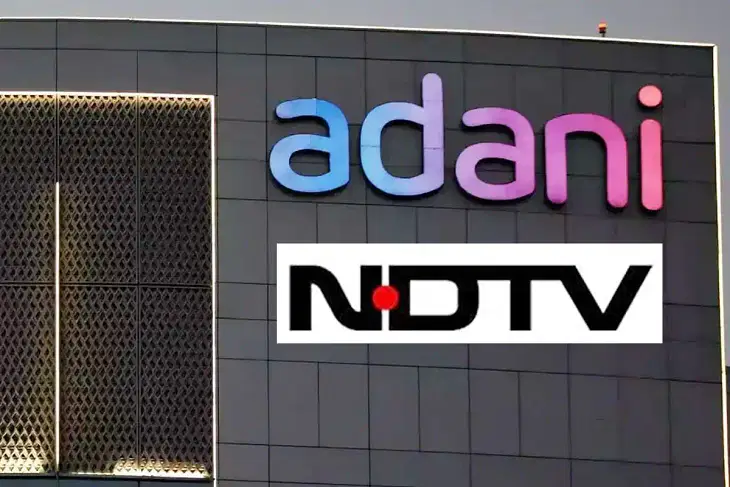 Here are some of the major updates that could move the markets tomorrow:
Adani Group to pay additional ₹48.65 per share to NDTV open offer sellers
Adani Enterprises Ltd will pay an additional ₹48.56 per share for the NDTV shares it bought under its open offer. This is to match the price that was paid to NDTV founder-promoters (Prannoy Roy and Radhika Roy) who sold most of their stake to the Adani Group last week. With the additional payment in place, NDTV investors who sold their shares in the open offer will receive ₹342.65 per share. Earlier, the offer price offered by Adani was ₹294 per share.
Read more here.
RIL, Adani Group, NTPC among 7 bidders for SKS Power
SKS Power Generation's lenders have received seven bids to take over the distressed power producer. Reliance Industries, the Adani Group, NTPC, Torrent Power, Jindal Power, Sarda Energy & Minerals, and Singapore-based Vantage Point Asset Management have submitted final bids to take over the distressed company. SKS Power owes ₹1,890 crore to Bank of Baroda and State Bank of India.
Read more here.
EV industry seeks extension of subsidies under FAME-II in Budget
The Society of Manufacturers of Electric Vehicles (SMEV) has sought an extension of subsidies for EVs under the FAME-II scheme. The industry has also sought the inclusion of light to heavy commercial vehicles in it to promote electric mobility. In its pre-Budget recommendations, the industry body also called for a uniform 5% Goods & Services Tax (GST) on spare parts for electric vehicles.
Read more here.
HDFC Bank partners with Microsoft for digital transformation journey
HDFC Bank is partnering with Microsoft in the next phase of its digital transformation. The private sector lender is developing in-house Internet Protocols (IPs) and collaborating with several fintech companies to co-create technology IPs. HDFC Bank will leverage Microsoft Azure to modernise its enterprise data landscape and scale its information management capabilities across enterprise reporting and advanced analytics using artificial intelligence.
Read more here.
India's coal production rises 16% to 608 MT in April-Dec: Govt
India's coal output rose by 16.39% year-on-year (YoY) to 607.97 million tonnes (MT) during the April-December period of the current financial year (FY23). Coal production by Coal India Ltd (which accounts for over 80% of the domestic output of coal) rose 15.82% YoY to 479.05 MT during the same period.
Read more here.
L&T Construction wins orders from Madhya Pradesh
Larsen and Toubro Ltd's water and effluent treatment business has secured repeat orders from the Government of Madhya Pradesh to execute two lift irrigation projects. The project will irrigate 2.05 lakh hectares of land that covers over 500 villages in the Dewas and Dhar districts in Madhya Pradesh. It will lift 60 cubic metre per second of water from the Narmada River to irrigate farmlands, benefitting 3,00,000 farmers in the process
Read more here.
Granules to use Greenko's clean energy for proposed ₹2,000 crore plant in Kakinada
Granules India has entered into a strategic partnership with Greenko Group to develop Integrated Green Pharmaceutical Zones (GPZ), starting with Kakinada, Andhra Pradesh. The company will use carbon-free energy and green hydrogen derivatives supplied by Greenko ZeroC, beginning with its proposed ₹2,000 crore greenfield plant in Kakinada spread across 100 acres. The investment will be spread across 5 years.
Read more here.
ONGC's 'Sagar Samrat' starts oil, gas output in Arabian Sea
ONGC's vintage offshore drilling rig 'Sagar Samrat' has been commissioned as a Mobile Offshore Production Unit (MOPU) in the Arabian Sea. It will handle up to 20,000 barrels per day of crude oil, with a maximum export gas capacity of 2.36 million cubic metres per day. The MOPU is expected to add 6,000 barrels per day of oil to ONGC's production in the coming days.
Read more here.
NTPC starts India's first green hydrogen blending operation in PNG network
NTPC Ltd has started India's first green hydrogen blending operation in the piped natural gas (PNG) network of its township in Kawas, Surat. The project is a joint effort of NTPC and Gujarat Gas Ltd (GGL). This set-up is geared up to supply H2-NG (natural gas) to households of Kawas township.
Read more here.
Post your comment
No comments to display