Adani Group to Enter India's EV Space?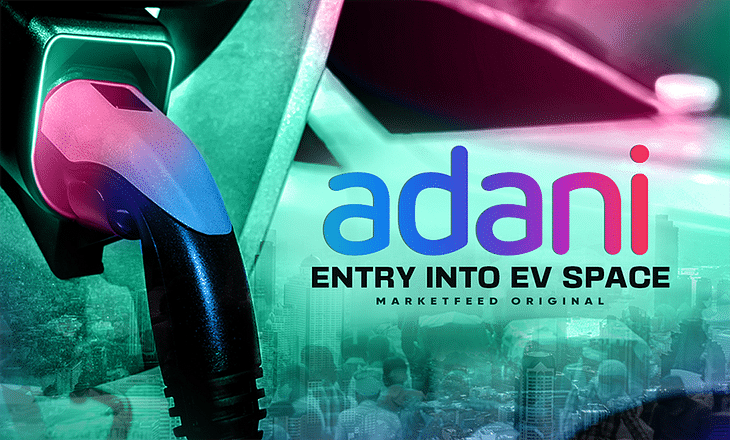 The electric vehicle segment (EV) is gradually gaining momentum in India. During FY 2020-21, EVs accounted for just 1.3% of the total vehicles sold in our country. The figure is posed to rise in the coming years. Tata Motors, Hyundai, Mahindra Electric, MG Motor, and Ashok Leyland manufacture and sell some of the best electric cars and buses today. New-age tech companies such as Ather Energy and Ola Electric have also made a mark in the electric two-wheeler market. EVs are becoming more popular due to their environmental and economic benefits.
As part of its green energy roadmap, the Adani Group is making a strategic entry into the Indian EV market. In this article, we shall discuss how the Ahmedabad-based conglomerate plans to establish itself in the highly promising EV sector.
Adani Group's EV Roadmap
The Adani Group has revealed plans to enter the electric vehicles (EV) segment. According to a report from the Times of India, a trademark has been registered for the name 'Adani' by S.B. Adani Family Trust. The trademark is proposed to be used for vehicles.
The group will set up a Research & Development (R&D) facility at Special Economic Zone (SEZ) in Mundra, Gujarat, for its electric mobility projects.
As per reports, the Adani Group will initially manufacture electric commercial vehicles, including coaches, buses, and trucks. These vehicles would be used for in-house requirements at Adani-owned airports and ports. This move will help them gather preliminary data for the further development of EVs.
The Adani Group is also preparing to manufacture batteries for electric vehicles and establish EV charging station infrastructure across India.
Adani Group's Wider Green Energy Push
The Adani Group has aligned its business strategies with PM Narendra Modi's green energy targets. It had recently announced plans to invest $20 billion (~Rs 1.4 lakh crore) over the next ten years in solar, wind, green hydrogen, and energy infrastructure. The group also aims to triple the share of renewable power generation capacity in its total portfolio from the present 21% to 63%.
Moreover, the business house will spend 75% of its planned capital expenditure (capex) until 2025 on green technologies. In October 2021, Adani Green Energy Ltd (AGEL) completed the acquisition of SB Energy India for $3.5 billion (~Rs 26,000 crore). SB Energy India was a joint venture between Japan-based SoftBank Group and India's Bharti Group. It is the largest acquisition in the renewable energy sector in India so far.
Recently, the Adani Group set up a wholly-owned subsidiary, Adani New Industries Ltd (ANIL), to venture into new energy space. With a focus on green hydrogen and other products like wind turbines, solar modules, and batteries, the group aims to become the world's largest renewable energy company!
The Way Ahead
The Indian EV market is still at its infancy stage. The shift to electric mobility will help our country achieve its green energy targets. It will require coordinated efforts from the government, automobile and auto component makers, chemical manufacturers, etc. Subsidies from state governments and the Fame II initiative have already led to high competition in the EV space. Moreover, the EV revolution requires a sizable investment in research and product development, especially when it comes to battery/charging infrastructure.
The Adani Group aims to address this market with its deep pockets. The group's entry into the EV business is another aspect of its net-zero emission goals. They will leverage the capabilities of each group company to manufacture cost-effective EVs in our country. This move would ultimately mean more competition in India's EV space. Let us look forward to seeing how the conglomerate implements its strategic plans.
What are views on Adani Group's foray into the EV sector? Let us know in the comments section of the marketfeed app.
Post your comment
No comments to display