Adani Group to Build 3 Giga Factories as Part of Green Energy Push - Top Indian Market Updates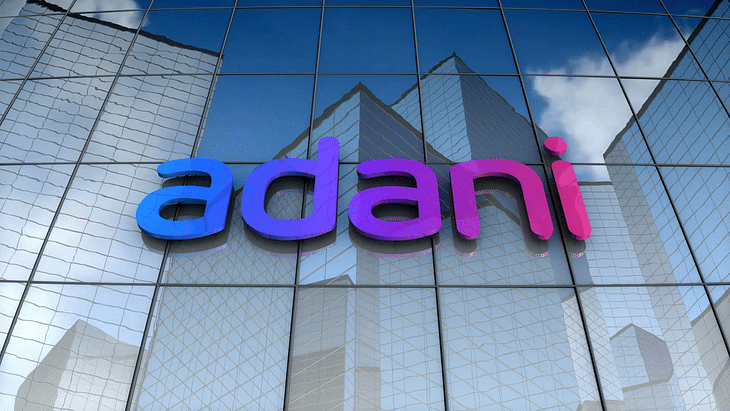 Here are some of the major updates that could move the markets tomorrow:
Adani Group to build 3 giant factories as part of green energy push
Adani Group will build three giant factories in India leading to the world's most integrated green energy value chains, said Chairman Gautam Adani. The giga factories will manufacture polysilicon for solar modules, wind turbines, and hydrogen electrolysers. In July, the group announced plans to invest $70 billion in green energy transition and infrastructure projects to become a net exporter of clean energy.
Read more here.
NCLT allows to convene shareholders' meeting to seek approval of ZEEL-Sony merger
The National Company Law Tribunal (NCLT) has allowed Zee Entertainment Enterprises Ltd. (ZEEL) to convene a meeting of its shareholders to seek the approval of its proposed merger with Culver Max Entertainment Pvt. Ltd. (formerly known as Sony Pictures Networks India Pvt Ltd). ZEEL and Sony Pictures Network India signed a definitive agreement to merge the two companies on December 22, 2021.
The broadcasters are yet to receive formal approval from the Competition Commission of India (CCI).
Read more here.
Coal India's production up by 44.6 MTs in 5 months
Coal India Ltd's production in the ongoing financial year (FY23) increased by 44.6 million tonnes (MTs) in five months and four days, beating the previous best of 44.5 MTs registered in FY16 (full year). The company is hopeful of reaching close to the apportioned target of 306 MTs in the April-September period (H1) of FY23.
Read more here.
Lupin, DKSH to market Alvotech biosimilars in Philippines
Lupin Ltd has signed an exclusive license and supply agreement with Swiss healthcare distributor DKSH to commercialize five of Alvotech's proposed biosimilars in the Philippines. Multicare Pharmaceuticals, Lupin's subsidiary in the Philippines, will file for marketing approval and be responsible for the distribution of the biosimilars once approved. This agreement enhances Multicare's oncology, rheumatology, gastroenterology, and ophthalmology portfolio.
Read more here.
Bank of Maharashtra raises ₹710 crore via bonds
Bank of Maharashtra has raised ₹710 crore from bonds to fund business growth. The fund was raised via Basel-III compliant Additional Tier 1 (AT1) bonds of Rs 710 crore (including a green shoe option of ₹610 crore) at a coupon rate of 8.74%. The capital raised through the AT1 bonds will support the bank's business growth.
Read more here.
Cipla gets USFDA approval for Lenalidomide Capsule
Cipla Ltd has received final approval for its Abbreviated New Drug Application (ANDA) for Lenalidomide Capsule from the US Food & Drug Administration (USFDA). Lenalidomide is an immunomodulatory prescription drug indicated for several hematological malignancies (cancers that begin in blood-forming tissue) in adults. The drug had sales of ~$2.58 billion during the 12 months ended June 2022 in the US.
Read more here.
Max Ventures to acquire Acreage Builders for ₹292 crore
Max Ventures and Industries Ltd (MaxVIL) announced the acquisition of Acreage Builders for ₹291.5 crore. The company executed the share purchase agreement on September 6 for the acquisition of a 100% stake in the realty firm. This acquisition marks MaxVIL's entry into Gurugram, a key market for Commercial Real Estate (CRE) both within Delhi-NCR and pan-India.
Read more here.
Axis Bank partners with Paynearby; aims to grow loan book organically
Axis Bank has announced plans to grow its Priority Sector Lending (PSL) book organically and make it a profitable business. The bank has partnered with Paynearby, a distribution as a service (DAAS) company. As part of the partnership, Axis Bank will get access to more than 50 lakh micro-retailers and aims to source better lending opportunities on a range of products.
Read more here.
Maruti Suzuki to enter mid-SUV segment to lift market share to 50%
Maruti Suzuki India Ltd (MSIL) is all set to consider the sports utility vehicle (SUV) segment as the key area to lift its overall market share in India to 50%. The automaker's overall market share is currently under 45%. It does not have a car in the mid-SUV segment, whose total domestic market size stands at 5.5 lakh. MSIL will launch a model under the mid-SUV segment in the last week of September 2022.
Read more here.
Post your comment
No comments to display