Adani Group Sells Stake Worth Rs 15,446Cr to GQG Partners - Top Indian Market Updates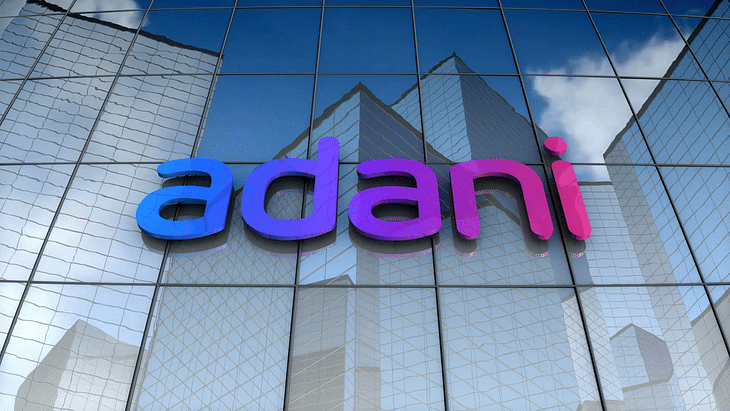 Here are some of the major updates that could move the markets tomorrow:
Adani Group sells stake worth ₹15,446 crore to GQG Partners
Adani Group has sold minority stakes in four of its listed companies to US-based equity investment boutique GQG Partners for Rs 15,446 crore. Shares in Adani Ports and Special Economic Zone Ltd (APSEZ), Adani Green Energy Ltd (AGEL), Adani Transmission Ltd (ATL), and Adani Enterprises Ltd (AEL) were sold through secondary market block deals.
Read more here.
SBI may look to cut stake in Yes Bank once lock-in ends
State Bank of India (SBI) may look to lower its stake in Yes Bank after a lock-in period ends on March 6. SBI, which initially acquired 49% of Yes Bank, now holds a 26.14% stake as of Dec. 31. The state-owned bank is still the largest single shareholder in the Yes Bank. SBI cannot reduce its holding below 26% before the completion of three years from the date of the infusion of capital, as per the reconstruction plan.
Read more here.
Power consumption up 9% to 118 BU in February
Power consumption in India rose 9% YoY to 117.84 billion units (BU) in February 2023. The peak power demand met (or the highest supply in a day) rose to 209.66 gigawatts (GW) in Feb. The peak power supply stood at 193.58 GW in February 2022 and 187.97 GW in February 2021. The robust growth of power consumption indicates sustained momentum of economic activities last month.
Read more here.
Reliance, Tata bid for India's $2.4 billion solar incentives
Solar module makers, including Reliance Industries Ltd. and Tata Power, are among the bidders for $2.4 billion in financial incentives that India is offering to expand domestic manufacturing and curb panel imports from dominant producer China. The government is offering grants to take the country's module-making capacity to as much as 90 gigawatts, enough to meet its own requirements and serve export markets.
Read more here.
PVR-Inox draws up Rs 850-crore expansion plan
PVR-Inox is expected to spend ₹800-850 crore for adding new movie screens and retrofitting the existing ones. Nearly ₹700 crore will go towards the expansion of new screens and the rest for retrofitting screens. In the next two years, the merged entity plans to add 200 screens per year. In the current financial year (FY23) to date, the entity has launched 143 screens across 26 properties in 21 cities.
Read more here.
RVNL emerges lowest bidder for sleeper Vande Bharat trains
A consortium of Russia's JSC Metrowagonmash and Rail Vikas Nigam Ltd (RVNL) has emerged as the lowest bidder (L1) to manufacture, supply, and maintain 200 sleeper Vande Bharat trains. These newly-designed trains will allow the movement of new locomotives on longer routes. The consortium has bid to supply 16 sleeper car trains at a basic rate of ₹120 crore per rake.
Read more here.
Adani Ports sees 10% growth in cargo volumes in February
Adani Ports & Special Economic Zone Ltd (APSEZ) handled approximately 26.5 million metric tonnes (MMT) of total cargo, recording a 10% YoY growth in Feb. During April-February, APSEZ clocked approx. 307 MMT of cargo volumes, up 8.5% YoY. Earlier this week, Adani Ports incorporated a wholly-owned subsidiary (HM Agri Logistics) that will develop and operate state-of-the-art silo complexes across India.
Read more here.
Pidilite to manufacture Jowat's hot melt adhesives in India
Adhesive manufacturing company Pidilite Industries Ltd will be manufacturing Germany-based Jowat's range of hot melts in India. The product will be manufactured in Pidilite's manufacturing facility in Vapi, Gujarat. The adhesive will be made under the brand name Fevicol Jowat.
Read more here.
Zydus Lifesciences receives final approval from USFDA for healing cream
Zydus Lifesciences Ltd has received final approval from the US Food and Drug Administration (USFDA) for Acyclovir Cream. It is used to treat cold sores on the face and lips. Cold sores are blisters caused by a virus called herpes simplex. The drug will be manufactured at the group's topical manufacturing facility at Changodar, Ahmedabad. It will be launched in the US market shortly.
Read more here.
Post your comment
No comments to display