Adani Group Gets SEBI Nod for Open Offer to Buy Stake in ACC, Ambuja – Top Indian Market Updates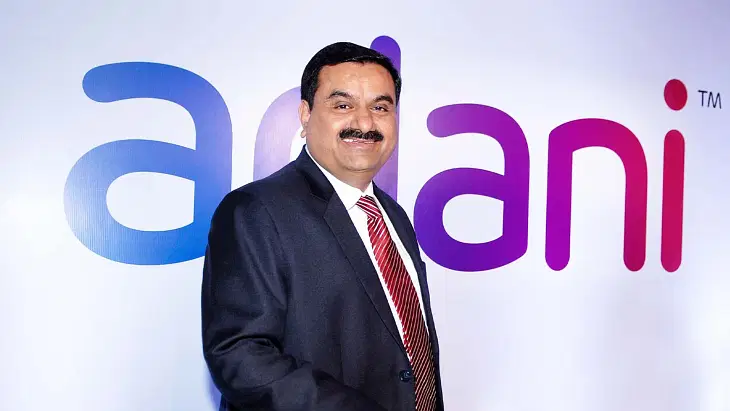 Here are some of the major updates that could move the markets on Monday:
Adani Group gets SEBI nod for open offer to buy stake in ACC and Ambuja
The Adani Group has made offers of Rs 385 per share for Ambuja Cements and Rs 2,300 a share for ACC. The company intends to buy a 26% stake in both cement companies respectively for an amount totalling ~Rs 31,160 crores. Adani will acquire the stake from Holcim Ltd after it announced to buy a controlling stake in Holcim's India businesses.
Read more here.
IRCTC shares surge ~12% in two days after floating data monetisation tender
Indian Railway Catering & Tourism Corporation's shares surged by nearly ~12% in the last two trading sessions after it floated a tender to hire a consultant to help it monetize its digital assets. The tender drew controversy as users questioned if IRCTC intended to sell private user data.
In response, IRCTC clarified as follows: "As a commercial entity, the company explores the business opportunities for new areas. As other business tenders, this tender has also been floated merely to appoint a consultant. The consultant will guide IRCTC and Indian Railways on monetization activities and advise on monetization value of Digital Assets by observing various Acts or laws, including IT Act 2000 and its amendments, User data privacy laws including GDPR (General Data Protection Regulation), and current Personal Data Protection Bill 2018 of India."
Read more here.
India's inflation target breach for first time in six years
India's inflation has breached the upper tolerance limit of 6% for three consecutive quarters for the first time in six years. The RBI has decided to call a meeting after October 12 to discuss a report to be submitted to the Union Government explaining the breach. The limit of the inflation target is fixed every five years jointly by the RBI and the Union Government. Currently, the upper limit is fixed at 6%, while the lower limit is at 2% until March 31, 2026.
Read more here.
Syrma SGS Technologies IPO: GMP jumps 28% ahead of listing
Syrma SGS Technologies' Rs 840 crore IPO got subscribed 32.61 times, whereas its retail portion was subscribed 5.53 times. The company's shares are trading at a premium of 28% in the grey market, standing at Rs 35 per share. The tentative date for allotment of shares is August 23, 2022.
Read more here.
BSE's market cap hits a new peak of Rs 283.5 lakh crore
Bombay Stock Exchange's market cap has hit a new peak of Rs 283.5 lakh crore, with the SENSEX ending at 60,289 points at the day's end. In January, the exchange had hit its last peak with a market cap of Rs 283.2 lakh crore. The rally in the previous two months is due to the net buying of Indian stocks by foreign portfolio investors
Read more here.
Government reviews windfall profit tax, RIL shares dip
On Thursday, the government increased the windfall profit tax on diesel exports to Rs. 7 per litre and reinstated a tax on jet fuel exports, although it decreased the tax on locally produced crude oil in line with softening rates. The tariff on domestic crude oil has been reduced from Rs 17,750 to Rs 13,000 per tonne.

Read more here.
Zomato-backed BlinkIt announces printout delivery to doorstep in 10 minutes
Zomato-owned quick delivery app Blinkit has started services to deliver printouts to your doorstep in just 10 minutes. Currently, the service is available in select areas of Delhi-NCR. It will charge an amount of ₹9 per page for black and white printouts, while ₹19 for colored. The service will now help users to get their documents printed and delivered quickly to their location by just uploading them on the Blinkit application
Read more here.
SBI shares dip after it sells KSK Mahanadi Power loan account to Aditya Birla ARC for Rs 1,622 crore
Aditya Birla ARC has purchased the KSK Mahanadi Power Company's non-performing loan account from SBI for Rs 1,622 crore, taking an almost 58% haircut off the total outstanding balance in the process. As of April 2022, the total amount of loans still owed to the State Bank of India (SBI) by KSK Mahanadi Power Company was Rs 3,815.04 crore.
Read more here.
Post your comment
No comments to display