Adani Group Pre-Pays Over Rs 7,350cr Worth Share-backed Financing - Top Indian Market Updates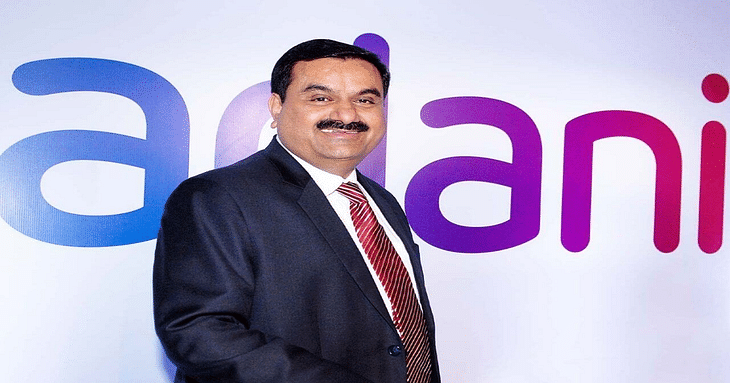 Here are some of the major updates that could move the markets tomorrow:
Adani Group pre-pays over Rs 7,350cr worth share-backed financing
Adani Group said it prepaid share-backed financing of ₹7,378 Crores ($901.16 mn) as part of its promoters' commitment to cut overall leverage backed by shares of its listed companies. The group has been looking to ease concerns about its credit profile after US-based short seller Hindenburg Research noted high debt and alleged improper use of offshore tax havens and stock manipulation.
Read more here.
Dr Reddy's Labs recalls over 4,000 bottles of generic drug in US
Dr Reddy's Laboratories is recalling over 4,000 bottles of a generic drug in the US due to a packaging error. The company is recalling 4,320 bottles of Tacrolimus Capsules, which are used to prevent the body from rejecting a transplanted organ. The affected lot was produced at the company's Bachupally-based manufacturing plant and marketed in the US by its American subsidiary.
Read more here.
IGL, Genesis, to invest Rs 110 cr to set up meter manufacturing plant
Indraprastha Gas Ltd (IGL) has signed an agreement with Genesis, an arm of Vikas Lifecare Ltd (VLF), to set up a meter manufacturing plant at an estimated cost of Rs 110 crore. The unit will be set up through a joint venture company. In the joint venture, IGL and Genesis will have equity participation in the ratio of 51:49. The unit is expected to be operational by April 2024 and will have a production capacity of one million meters per annum initially.
Read more here.
PowerGrid's board approves investments of Rs 4,071 crore
Power Grid Corporation's Board of Directors has approved investments of nearly Rs 4,071 crore for two transmission projects in India. The board has approved the transmission system for Kurnool Wind Energy Zone/ Solar Energy Zone (AP) at an estimated cost of Rs 3,546.94 crore and the Eastern Region Expansion Scheme at a cost of Rs 524.04 crore. These projects are scheduled to be commissioned by November 2024 and Nov 2025, respectively.
Read more here.
NCLT approves Suraksha plan for Jaypee Infratech
The Delhi bench of the National Company Law Tribunal (NCLT) has approved Suraksha Asset Reconstruction Company's (ARC) takeover of the debt-laden Jaypee Infratech. A two-member principal bench of NCLT headed by president Ramalingam Sudhakar approved the resolution plan, more than three months after concluding the hearing and reserving the order in Nov 2022.
Read more here.
Credit card outstanding rises 29.6% to reach record high level in Jan
The credit card outstanding in January rose 29.6% to an all-time high of Rs 1.87 lakh crore on back of increased digitisation and rising consumer confidence in the post-Covid period. As per the latest data of the Reserve Bank of India (RBI), the credit card outstanding has recorded a growth of over 20% in the 10 months of the current fiscal. June recorded the highest growth of 30.7%.
Read more here.
Blue Star to take up expansion at Dadra, Sri City manufacturing facilities
Blue Star Ltd will undertake capacity expansion plans at its facilities in Dadra and Sri City. In Jan, the company commenced production at its unit in Sri City in Andhra Pradesh, which was set up at an investment of Rs 350 crore. Blue Star has manufacturing plants in Himachal Pradesh, Ahmedabad, Dadra, Wada (Maharashtra) and Sri City.
Read more here.
Jindal Stainless to invest Rs 120 crore to set up two rooftop solar projects
Jindal Stainless Ltd (JSL) will invest Rs 120 crore to set up rooftop solar capacities at its Jajpur and Hisar facilities. While a project of 21-megawatt peak (MWp) will be set up in Jajpur, another 6 MWp rooftop solar capacity will be installed at the company's unit in Hisar. Both projects are scheduled to be completed by March 2024.
Read more here.
HAL and L&T sign deal with India defence for 70 HTT-40 trainer aircraft and cadet training ships
The Ministry of Defence signed a contract with Hindustan Aeronautics Ltd (HAL) for the procurement of 70 HTT-40 trainer aircraft worth over Rs 6,800 crore. It has also entered into agreements with Larsen & Toubro Ltd (L&T) for the acquisition of three Cadet Training Ships worth more than Rs 3,100 crore. These deals come as a big boost to India's efforts to achieve 'Aatmanirbharta' in the defense sector.
Read more here.
Vedanta to buy 6% more stake in Hindustan Zinc for Rs 7,900 crore: Report
Vedanta, which currently owns 64.9% stake in Hindustan Zinc Ltd (HZL), is reportedly planning to acquire an additional 6% stake in the company as and when the government sells its holdings. The Indian govt is planning to sell its 15% stake in HZL by March-end. Sources say Vedanta is looking to raise about $1 billion from three foreign banks to fund the acquisition.
Read more here.
Post your comment
No comments to display