Adani Group Launches App for Airports Vertical - Top Indian Market Updates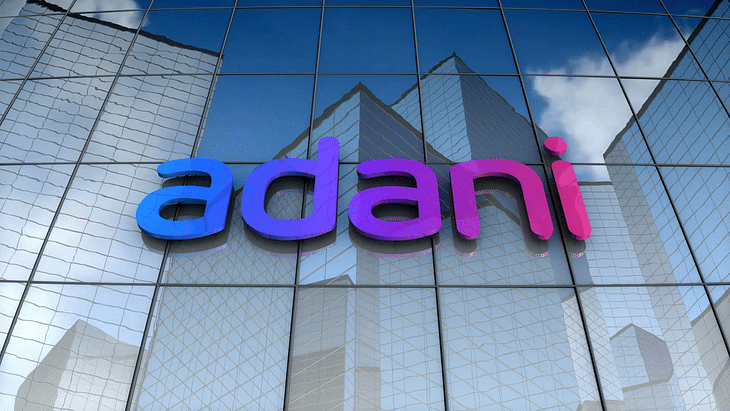 Here are some of the major updates that could move the markets tomorrow:
Adani Group launches consumer app for airports vertical
The Adani Group has rolled out Adani One, a consumer app for its airports vertical. Users will be able to book flights & cabs, shop for duty-free products, and check their flight status through the app. The app also has a loyalty program for users to earn and redeem reward points. The group currently operates seven airports in India — Mumbai, Ahmedabad, Guwahati, Lucknow, Mangalore, Jaipur, and Thiruvananthapuram.
Read more here.
Reliance Jio gains 14 lakh subscribers in Oct, Bharti Airtel adds 8 lakh users: TRAI
Reliance Jio added 14.1 lakh wireless subscribers in October 2022, while Bharti Airtel gained 8 lakh subscribers. Vodafone Idea (Vi) continued to suffer heavy customer losses and is unable to compete effectively with its financially stronger rivals. Vi lost 35 lakh subscribers in Oct, further shrinking its total subscriber base to 24.56 crore. Data released by the Telecom Regulatory Authority of India (TRAI) showed that Jio and Bharti Airtel's total user bases stood at 42.13 crore and 36.5 crore, respectively.
Read more here.
Car sales in India set to hit record 38 lakh units in 2022: Report
According to an Economic Times report, India's automakers are projected to end this calendar year with sales of ~38 lakh passenger vehicles (PVs), driven by sustained demand and improved component supplies that helped them increase production. This projection exceeds the previous record by more than 4 lakh vehicles. Sales in the first 11 months of 2022 have already crossed the previous annual record of 33.9 lakh units set in 2018.
Read more here.
Yes Bank completes transfer of bad loans worth ₹48,000 crore to J.C. Flowers
Yes Bank completed the transfer of bad loans worth ₹48,000 crore ($5.81 billion) to private equity firm J.C. Flowers. This transaction would clean and strengthen Yes Bank's balance sheet. The deal comes more than two years after the Reserve Bank of India stepped in to take control of the bank after a dramatic rise in bad loans alarmed investors and depositors.
Read more here.
Dr. Reddy's Labs completes Phase 1 study of proposed arthritis drug
Dr. Reddy's Laboratories Ltd has successfully completed the Phase 1 study of its proposed biosimilar of Tocilizumab. The drug is to be used to treat rheumatoid arthritis in adults. This study used a subcutaneous formulation to evaluate the pharmacokinetic equivalence, safety, and immunogenicity of the company's Tocilizumab biosimilar candidate in comparison to reference products.
Read more here.
KEC International secures new orders worth ₹1,313 crore
KEC International Ltd has secured new orders worth ₹1,313 crore across various business verticals. It has secured orders for transmission & distribution projects in India, East Asia Pacific, and SAARC. These include a 220 kV gas-insulated substation (GIS) for a refinery project in India, a 500 kV transmission line in Thailand, and another 132 kV transmission line and substations in Nepal.
Read more here.
CDSL buys 46,000 sq. ft. office in Mumbai for ₹163 crore
Central Depository Services Ltd (CDSL) has acquired two floors of office space measuring over 46,000 sq ft carpet area in commercial tower Marathon Futurex in Mumbai's Lower Parel for ₹163 crore. The depository services company paid stamp duty worth ₹9.79 crore for the registration of the deals that took place on December 14.
Read more here.
Glenmark Pharma gets USFDA approval for high blood pressure drug
Glenmark Pharmaceuticals Ltd has received final approval from the US Food & Drug Administration (USFDA) for Nicardipine Hydrochloride Capsules. The drug is used to treat high blood pressure and chest pain. The generic version of the drug achieved annual sales of ~$10.9 million for the 12 months ended Oct 2022, according to IQVIA sales data.
Read more here.
HDFC Bank targets issuing 10 lakh credit cards a month
HDFC Bank Ltd is looking to issue 10 lakh credit cards a month, said Parag Rao, the bank's country head for payments business, consumer finance, digital banking & marketing. The company will announce partnerships across a range of industries from online retail to food delivery in the coming weeks to increase spending on cards. They also plan to collaborate with two airlines and a large hotel chain.
In other news, HDFC Bank is reportedly seeking to raise nearly $1 billion via an offshore loan.
Read more here.
HZL to spend over $1 billion on shift to battery-operated mining vehicles
Hindustan Zinc (HZL) is planning to invest over $1 billion (~₹8,270 crore) to convert its diesel-fired mining vehicles into battery-operated ones and also to fully turn a green energy user over the next five years. The company is already running four of its 900 mining vehicles on battery on a pilot basis.
Read more here.
Post your comment
No comments to display