Adani Green & TotalEnergy to Form Rs 2,500Cr JV - Top Indian Market Updates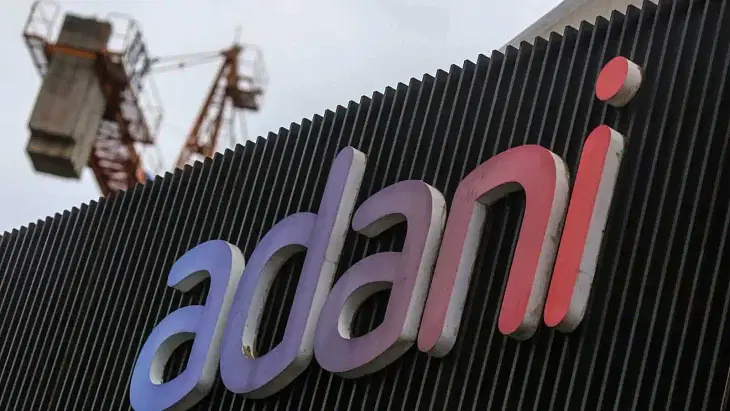 Here are some of the major updates that could move the markets tomorrow:
Adani Green and TotalEnergy to form Rs 2,490Cr JV
Adani Green Energy's board approved the execution of a binding term sheet between Adani Green Energy Twenty Three Ltd and TotalEnergies. Total will make a further investment of $300 million (~₹2,490 crore) to form a new 50:50 Joint Venture (JV) company. The new JV will house a 1,050 MWac portfolio, comprising a mix of already operational, under construction, and under development assets with a blend of both, solar and wind power.
Read more here.
ONGC willing to wait to regain oil from Russian project
According to ONGC Videsh's Head of Investment, ONGC wants to eventually receive a share of crude from a Russian project it partly owns. However, the company is willing to wait because Russian oil is hard to ship now. ONGC has a 20% stake in Russia's Sakhalin-1 oil & gas project. The company is also in talks with the Russian government and company shareholders to resume taking oil under a production-sharing arrangement.
Read more here.
Aurobindo Pharma's Andhra plant receives observation from USFDA
The US Food & Drug Administration (USFDA) has issued a Form 483 with one observation after inspecting a formulation production facility of Aurobindo Pharma's unit in Andhra Pradesh. USFDA inspected the Unit IV of APL Healthcare Ltd in Tirupati district of Andhra Pradesh from September 13-19, 2023. APL Healthcare Ltd is a wholly-owned subsidiary of Aurobindo Pharma.
Read more here.
Verizon denies Vi acquisition rumours
Verizon Consumer Group has categorically denied claims of it considering the acquisition of Vodafone Idea (Vi). Vodafone Idea also refuted any discussions regarding a potential acquisition with Verizon, Amazon, or Elon Musk-owned Starlink. The company emphasised India's significance in its global growth strategy, citing the country's unique capabilities and access to talent pools.
Read more here.
Viacom18 to showcase ISL on 8 TV channels, Jio Cinema
Viacom18 will showcase the upcoming Indian Super League (ISL) 2023–24 season across eight linear channels in four different languages. The tournament will also be streamed live for free on Jio Cinema. The matches will be aired on Sports18 Khel (Hindi), Sports18 1 SD & HD (English), VH1 SD & HD (English), Surya Movies (Malayalam), DD Bangla, and Colors Bangla Cinema (Bengali).
Read more here.
Apollo Tyres halts tyre production in Gujarat plant
Apollo Tyres has temporarily ceased bias off-the-road (OTR) tyre production at its manufacturing facility located in Limda, Gujarat. The decision was prompted by concerns raised among shop floor employees regarding the renewal of a long-term settlement agreement. The company has started discussions and negotiations with labour union representatives to address the employees' concerns.
Read more here.
Culver Max to replace Zee Entertainment in FTSE indices post-merger
FTSE has announced that Culver Max Entertainment (Sony) will replace Zee Entertainment in all FTSE indices post-merger. For every 100 shares of Zee Entertainment held, shareholders will receive 85 shares in Culver Max Entertainment (Sony). This transition is not only significant but also removes a major uncertainty that has been looming over the stock. The timelines and final date of the merger are yet to be announced.
Read more here.
PFC may fund 70% of SJVN's ₹1.19 lakh crore RE projects
SJVN has signed a Memorandum of Understanding (MoU) with Power Finance Corporation Ltd. (PFC) for financial assistance for projects. The MoU pertains to various diversified project portfolios, including renewable energy (RE) and thermal generation projects. The overall cost of the projects is nearly ₹1.19 lakh crore. The term loan financial assistance is proposed tentatively at 70% of the project cost.
Read more here.
Central trade unions of Coal India to observe a 3-day strike
Coal India Ltd (CIL) has received a three-day strike notice from central trade unions. The notice prompts concerns about the potential impact on the nation's coal supply and electricity generation. The joint strike notice was issued jointly by prominent labour organisations BMS, INTUC, HMS, AITUC, and CITU. The three-day strike will be from October 5 to October 7, 2023.
Read more here.
Delhi HC upholds SBI's eligibility criteria for ATM caretaker services
The Delhi High Court has upheld SBI's eligibility criteria for selecting caretaker agencies for its automated teller machines (ATM) in Delhi. The High Court stated that SBI is best equipped to gauge the practicalities involved. Recently, a startup alleged that the eligibility criteria barred start-ups from participating in the tenders due to strict requirements. Only bidders with a minimum average annual turnover of ₹150 crore in the past three years and prior experience in providing similar services for at least five years were eligible.
Read more here.
India to mandate annual audit of pharma suppliers by drugmakers
According to a government document, India will make it mandatory for drugmakers to audit their raw material suppliers at least once a year. The govt is tightening rules after India-made cough syrups were linked to 141 children's deaths worldwide. The new mandate, along with additional testing rules for cough syrup exports implemented in June, shows that India is seeking to reassure buyers about the safety of its $42 billion pharmaceuticals industry.
Read more here.
Post your comment
No comments to display