Adani Green to Raise up to Rs 12,300Cr - Top Indian Market Updates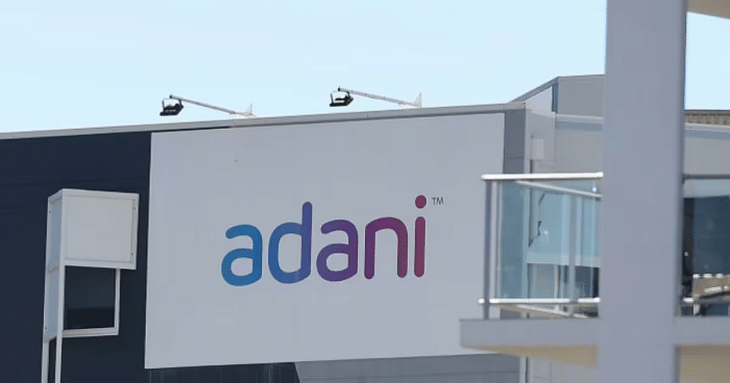 Here are some of the major updates that could move the markets tomorrow:
Adani Green Energy to raise up to ₹12,300 crore via QIP
Adani Green Energy Ltd will raise ₹12,300 crores by selling shares through Qualified Institutional Placement (QIP) or other permissible mode under the applicable laws. According to a Bloomberg report, the company is looking to bring on board more institutional investors and attract more research analysts to cover the firm. The fundraising will likely ease concerns about the Adani Group's ability to service its debt and increase investor confidence.
Read more here.
BSE board approves ₹374.8 crore share buyback plan
BSE Ltd approved a share buyback of up to ₹375 crore shares via a tender route. The buyback price has been set at ₹816 per share. This is a premium of 19% over today's price. This will be the third share repurchase by the exchange since its listing in January 2017. Previously, the company had done a ₹166-crore open market buyback in 2018 and a tender route buyback worth ₹460 crore in 2019.
Read more here.
Maruti Suzuki India begins export of Fronx compact SUV
Maruti Suzuki started exporting its newly launched sporty compact SUV, Fronx. The company shipped the first batch of 556 vehicles from Mundra, Mumbai, and Pipavav ports to destinations in Latin America, the Middle East, and Africa. Maruti Suzuki has expanded its portfolio and is now exporting to more markets.
Read more here.
TCS to scale up its Azure open AI expertise
Tata Consultancy Services Ltd (TCS) plans to significantly scale its Azure Open AI expertise to help clients accelerate the adoption of artificial intelligence technology. TCS also plans to get 25,000 associates trained and certified on Azure Open AI to implement the plan. Besides that, the company also launched its new Generative AI Enterprise Adoption offering on Microsoft Cloud. This offering uses a proprietary transformation framework to combine TCS' contextual knowledge and expertise in Azure Open AI service.
Read more here.
Solara Active Pharma Sciences announces ₹450 crore rights issue
Solara Active Pharma Sciences Ltd announced a ₹450 crore rights issue to raise capital from shareholders. The record date will be determined and notified subsequently. The specific details of the rights issue, including the issue price, rights entitlement ratio, record date, timing, and payment terms, will be determined and communicated later.
Read more here.
PNB launches its virtual branch in the Metaverse
Punjab National Bank (PNB) has launched a virtual branch, PNB Metaverse. It is a virtual branch that will deliver a unique banking experience to existing and new customers. Customers can now explore the bank's products and services such as bank deposits, retail/MSME loans, digital products, women/senior citizens, and 'Do It Yourself and government flagship schemes'. In addition, the bank will offer an immersive 3D experience to the customers while performing traditional banking activities through their digital avatars.
Read more here.
PFC provides ₹9,187 crore finance to HPCL Rajasthan Refinery
Power Finance Corporation (PFC) has provided ₹9,187 crore in finance to HPCL Rajasthan Refinery Ltd. This is the first project where PFC has extended its financial assistance to the refinery and petrochemical sectors. HPCL Rajasthan Refinery Ltd will use the funds for setting up a 9 million metric tonnes per annum (MMTPA) refinery-cum-petrochemical complex located at Barmer, Rajasthan.
Read more here.
Post your comment
No comments to display